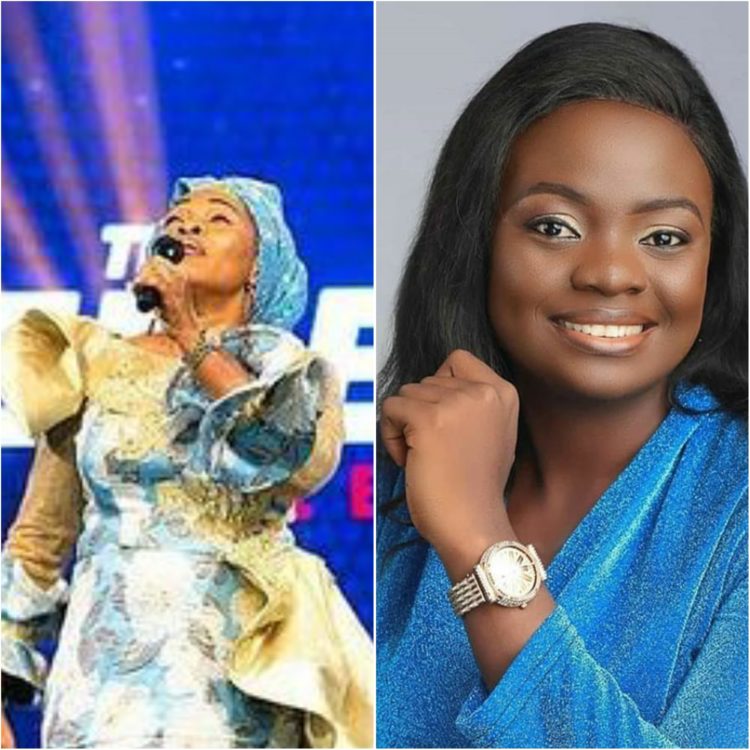 What Happened Between Tope Alabi And Adeyinka Alaseyori (Oniduro mi)
What Happened Between Tope Alabi And Adeyinka Alaseyori (Oniduro mi)
Let he who stands, take heed lest he falls. A man on the ground needs to fear no fall. These are wise words that should always be a reminder to all who are in the spotlight and enjoy the hall of fame.  For those who are wondering why the errors of someone up there is more pronounced, then follow this story.
A video that has gone viral since Saturday where Sensational Music Minister, Tope Alabi calls out another sensational Music minister, Adeyinka Alaseyori who sang the song "Oniduro Mi."
WATCH VIDEO BELOW
Tope Alabi tags Oniduro mi a song not easily digested and not sought out in the spirit before the release.
Like what? Who does this? At a public event? With hundreds of people in attendance? With camera flashing here and there? What could have warranted this?
What Happened Between Tope Alabi And Adeyinka Alaseyori
Tope Alabi continues in her talks that the Holy Spirit even restricted her from singing the song!…
It is to be noted that the Music Minister, Tope Alabi is now otherwise known for controversy. Starting from the period she was shot dancing what many called secular dance, to when she sang the controversial chorus "Oti Jesu n pami" (Jesus' wine is intoxicating), to when she appraised Yahoo boys, otherwise known as fraudsters and to the most recent of all, calling out a fellow minister.
ALSO, READ What Happened To Me When I Criticized Pastor Ayo Oritsejafor – Johnson Suleman
This sort of thing is what we know of secular music artists but no one was aware of its crawling to the body of Christ!
This cannot be certified. But as much as Is known, there is no record of a dispute between them.
Dating back to June 4, 2020 (just a year ago), Mama tope Alabi wished her on her birthday.
"Happy birthday my dear Sister @adeyinkaalaseyori You are blessed. More glorious years in Jesus name. Enjoy your day."
What Happened Between Tope Alabi And Adeyinka Alaseyori
This wish was met with a likely friendly response from Alaseyori.
"Moimi all i can say is God preserve you for us ma. MI o ni wayin ti loruko jesu.
Waooooow
Modupe ma"
This is just barely A year ago. What actually went wrong is beyond any man's knowledge.
Reactions
As expected, there's been reactions from lovers of the duo and even mischief-makers on this trending topic but a majority of people called out lady Evangelist Tope Alabi and many even said she's backsliding!
This is a rather difficult time for the body of Christ and the devil is succeeding in distracting Christians and even dividing them against themselves. This has made the body move away from fighting our common enemy and thereby, pitching tents of wars against ourselves.
Till the time of gathering this report, Lady Evangelist Adeyinka Alaseyori Oniduro Mi is yet to make a post as a response.
But as it stands, it looks so far from over. But we pray God takes control over all and opens our eyes to see where our Christian leaders are missing it. Amen
Kindly share your views and opinions on this.