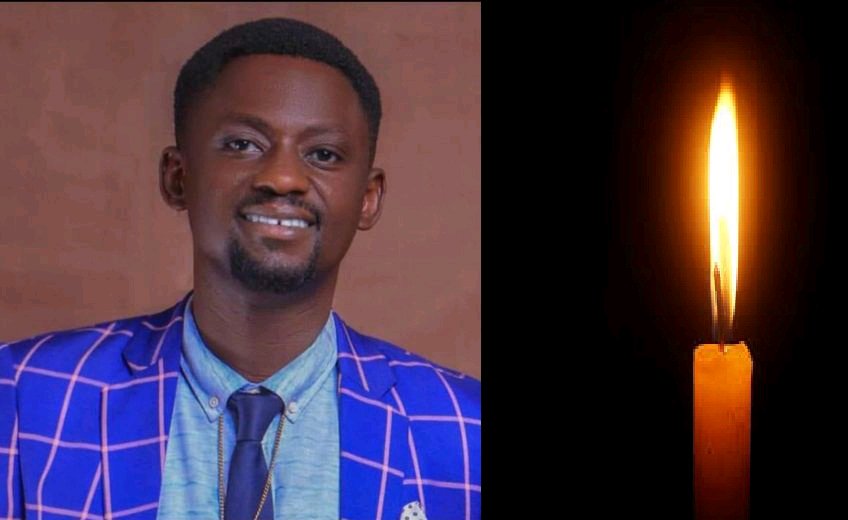 Young Pastor Under Training Dies After Being Asked To Raise The Dead As His Assignment
Young Pastor Under Training Dies After Being Asked To Raise The Dead As His Assignment
A Nigerian pastor identified as Pst Charles took to his social media handle to share a tragic incident that happened recently to a young pastor. In the said post his source asked to be anonymous.
Pst Charlse sharing it on his handle wrote: "A pastor In Training Locked In a Room with dead body and asked to Raise the dead as his assignment… He ran mad, got sick and died yesterday". He wrote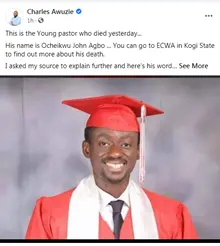 The screenshot reads as shared by Pastor Charles:
Good Morning Dr. Charles, We lost a very vibrant brother… he went for Pastoral training under (Name of Church with held) though we attend (Name of church withheld). During the course of this training… he was given an exercise to raise the dead. So he was locked in a room to pray for a dead person till the dead rises. This brother did this exercise with endless fasting…
Afterwards, he started having mental issues, his mum traveled to the location of this training to get him back home, he ended up leaving the seminary but this metal illness never left him the same.. After a few years, it came back strong after endless medications, this grew into a kidney problem because his body couldn't handle the high dosage of drugs administered. He just dies yesterday. The post read.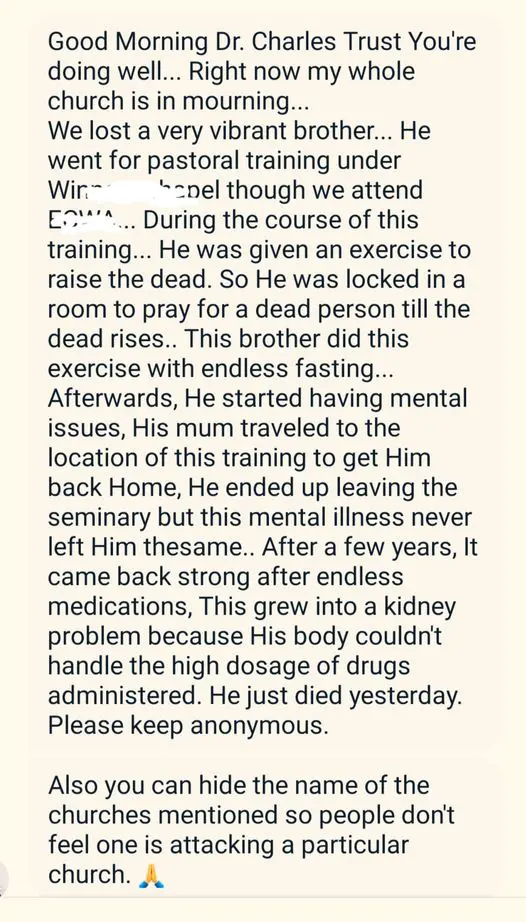 In another post the identity of the said pastor was revealed as according to him, his name is His name is Ocheikwu John.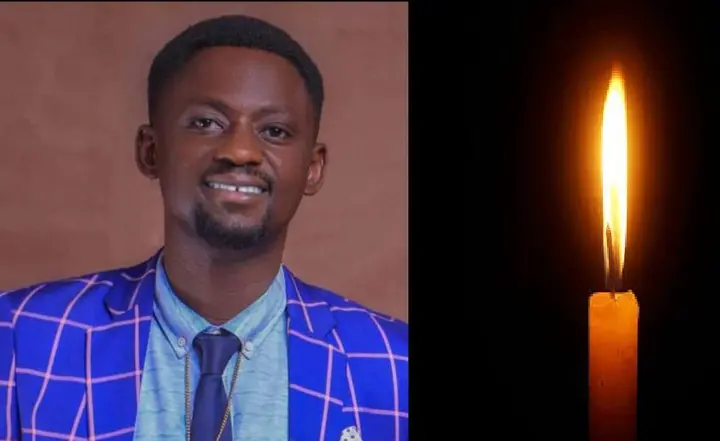 He further gave details saying the young pastor was under a resident pastor for this aspect of the Pastoral training and that's when all these happened"
Read Also
VIDEO: Lagos #EndSARS Protesters Hold Church Service Outside Lagos State Government House
Going his facebook handle friend and well wishes wrote tribute to him.