Top 20 Christian Charities/Organizations In Poor Countries To Support (2023)
Top 20 Christian Charities/Organizations In Poor Countries To Support (2023)
Christian Organizations In Underdeveloped Countries For Support
Christian organizations have been known for giving tremendous helping hands over the past years to countries of concern. Victims of disasters, epidemics, and pandemics have surely benefited from the benevolence and support of these bodies. They are often managed by individuals who have the resources to give arms and lend resources and support.
They get their funds from well-meaning and generous donations by individuals, governments, companies and other aids.
Below is the list and the official websites of Christian Charities or Organizations in underdeveloped and third-world countries that are highly effective and worth your donations.
1. WORLD VISION
Established: 1950
Headquarters: Monrovia, California
This Christian humanitarian organization is well-known for its involvement in providing emergency assistance to families affected by disasters. It is also actively pursuing solutions to poverty and injustice in the hopes that children, families, and communities around the world can achieve their full potential. Through the Sponsor a Child program, World Vision allows people to become partners with them.
CLICK HERE TO VISIT THE OFFICIAL SITE
2. CHRISTIAN AID
Email: info@christian-aid.org
Call: 020 7620 4444
Write to: Christian Aid, 35-41 Lower Marsh, London SE1 7RL
3. HOPE WORLDWIDE
Established: 1994
Headquarters: Wayne, Pennsylvania
This international charitable organization transforms lives by offering sustainable, high-impact, community-based services to the poor and needy via compassion and intelligent solutions. HOPE worldwide supports more than 1.5 million people annually around the world through medical clinics, disaster response teams, and thousands of willing volunteers.
CLICK HERE TO VISIT THE OFFICIAL SITE
4. SAMARITAN'S PURSE
Established: 1970
Headquarters: Boone, North Carolina
"Go and do likewise" is the call to action that the Samaritan's Purse eagerly responds to every day—rescuing and restoring hurting people who have largely been passed by. The goal of this nondenominational evangelical Christian organization is to provide spiritual and physical aid to hurting people around the world. Since 1970, Samaritan's Purse has served victims of war, poverty, natural disasters, disease, and famine with the purpose of sharing God's love through His Son, Jesus Christ.
CLICK HERE TO VISIT THE OFFICIAL SITE
5. CHRISTIAN WORLD OUTREACH (CWO)
Established: 1979
Headquarters: Littleton, Colorado
Christian World Outreach aims to improve the quality of life for individuals who, like those in many third-world countries, have little hope and opportunity in society. There is a purposeful attempt to build relationships in individual communities by employing nationals, who then deliver effective solutions tailored to their country's needs for maximum effect.
CWO's overall objective is to meet people's physical, emotional, spiritual, and educational needs, as well as to provide everyone with the opportunity to learn about Jesus.
CLICK HERE TO VISIT THE OFFICIAL SITE
6. ENGINEERING MINISTRIES INTERNATIONAL (EMI)
Established: Colorado Springs, Colorado
Headquarters: 1982
This non-profit Christian development organization is made up of architects, engineers and design professionals who generously donate their skills to help impoverished children and families around the world to enjoy a better quality of life. Types of facilities being designed to include hospitals, orphanages, schools, and clean water projects.
CLICK HERE TO VISIT THE OFFICIAL SITE
7. FOOD FOR THE HUNGRY (FH)
Established: 1971
Headquarters: Phoenix, Arizona
Since 1971, this Christian group has provided both emergency help and long-term work to underprivileged communities all around the world. They are committed to any and all activities that help end world hunger. They exemplify the proper response to God's and others' demands to love one another.
CLICK HERE TO VISIT THE OFFICIAL SITE
Christian Charities/Organizations In Poor Countries To Support (2023)
8. 4AFRICA
4Africa is a Christ-centered organization that seeks out folks in East Africa who have been impacted by poverty, starvation, and civil turmoil. Drilling a clean water well for the Bidi Bidi refugee community in Northern Uganda was one of the most recent large projects accomplished.
ALSO, CHECK The UK Government Has Removed All 11 African Countries From Red List
Many people escaping South Sudan's ongoing violence are temporarily residing in the Bidi Bidi community, but there isn't enough water to keep everyone alive. The accessible water was contaminated, resulting in widespread disease caused by waterborne microorganisms. The installation of the water point has substantially improved the health and hope of the Bidi Bidi families.
4Africa also aims to share Jesus' love with the East African people through basic health and preventative education, leadership training, and Gospel sharing.
CLICK HERE TO VISIT THE OFFICIAL SITE
9. HOPE INTL'
Hope International serves families around the world through "biblically-based training, savings, services, and loans that restore dignity and break the cycle of poverty." Through their faith-based financial services for the underprivileged, they provide opportunities for those who would otherwise face often insurmountable barriers to running their own businesses.
Since 1997, it has grown from providing 12 loans in Ukraine to over 2 million loans in 16 countries in Asia, sub-Saharan Africa, Latin America, and eastern Europe. They also provide funding to 6 experienced partners with localized expertise in serving their communities.
CLICK HERE TO VISIT THE OFFICIAL SITE
10. e3 PARTNERS
Established: 1987
Headquarters: San Diego, California
This important group equips Christians with the training and tools they need in order to impact the world with the love of Jesus. "Every year, we send thousands of people on hundreds of short-term mission trips that address critical social issues, promote the Gospel, and establish new churches in unreached communities."
CLICK HERE TO VISIT THE OFFICIAL SITE
ALSO, CHECK Elon Musk Affirms His Believe In The Teachings of Jesus: 'There Is Great Wisdom'
11. BLESSINGS INTERNATIONAL 
Established: 1981
Headquarters: Broken Arrow, Oklahoma
This bold organization demonstrates the love and compassion of Jesus in a very practical way, by providing life-saving pharmaceuticals, vitamins and medical supplies to medical mission teams, clinics and hospitals in third world countries. They are dedicated to build healthy communities through treatment and disaster relief.
CLICK HERE TO VISIT THE OFFICIAL SITE
12. FARM HOPE THRIVE
Farm Hope Thrive is a non-profit that is focused on "educating and empowering rural farmers, community leaders, pastors, church planters, teachers and children using a biblical and sustainable approach to agriculture in Africa." Started by an American couple in Tanzania after visiting the country in 2005, they have gone on to lead the organization's ministry in the country and expand the reach of their services.
Christian Charities/Organizations In Poor Countries To Support (2023)
ALSO, READ Pope Francis Seen Praying Inside Mosque And His Visit To Mecca (Photos
They are now concentrating their efforts on constructing the Ormee Primary School and supporting Tanzanian staff wages and agriculture training costs in order to assist African farmers in increasing crop yields for the benefit of their family. They are making a significant difference in the lives of individuals they serve by their personal relationships with the community and their desire to share their knowledge with those who rely on their farms for a living.
CLICK HERE TO VISIT THE OFFICIAL SITE
13. TEARFUND
Tearfund collaborates with more than 50 churches and Christian groups all over the world to give disaster relief and community development funds in the most transparent and long-term way possible. It collaborates with other groups with deep roots in these communities to ensure that their solutions are beneficial for individuals in need of immediate support.
Tearfund has eight different partners in Kenya that have formed support groups for over 85,000 people and taught over 3,600 people about sustainable agriculture. Because of their model, they are able to reach out to people who are among the most in need all across the world.
CLICK HERE TO VISIT THE OFFICIAL SITE
14. AWANA
Established: 1950
Headquarters: Streamwood, Illinois
You don't have to go very far in Christian circles to hear at least something about this amazing organization. They are dedicated to firmly establishing the word of God in the hearts and lives of thousands, upon thousands of children who will, in turn, impact their homes, communities, countries, and the world.
CLICK HERE TO VISIT THE OFFICIAL SITE
15. BIBLE LEAGUE INTERNATIONAL
Established: 1938
Headquarters: Fort Worth, Texas
This organization serves churches across the world that lack the most basic spiritual instruments such as Bibles, biblical resources, and training, believing that the Word of God will not return void and will prosper wherever it is sent.
Many people live in poverty because they are illiterate, and this vibrant organization uses Bible-based literacy approaches to effectively teach reading and writing skills while also providing an introduction to God's Word.
16. HOPE AFRICA
Hope Africa focuses its work in the country of Malawi, one of the poorest countries in the world, providing clean water, nutritious food, and education. It was founded by four visitors to the country from the UK, who after witnessing the often deplorable conditions, began providing meals and water to people without access to these essentials.
Christian Charities/Organizations In Poor Countries To Support (2023)
Today their operations have expanded, having provided thousands with clean water and starting their 365 Appeal to provide funding for teachers to teach for a full school year, among other projects! Through their organizational "commitment to prayer" and "dedication to bringing biblical hope to people in Africa," they remain steadfast in their fight to help Malawians in need.
CLICK HERE TO VISIT THE OFFICIAL SITE
17. ETHIOPIA ACT
One of our former partners, Ethiopia ACT is an African-led organization that works in the country's capital city of Addis Ababa. They work to provide healthcare for underserved communities in God's name, also placing an emphasis on long-term change for families for generations to come. They not only help in the areas of HIV/AIDS and other diseases, they work through communities to provide families with support and opportunities to take ownership of improving their lives themselves.
Because they are based in Ethiopia, they do incredible work that can only be accomplished through their intimate knowledge of the areas and people they're working with. They have given life-changing support to thousands of people, and continue to provide medical care, food, housing, and education, as well as emotional and spiritual support.
18. BLOOD WATER
Blood:Water's mission is to partner with African grassroots organizations to address the water and HIV/AIDS crises. We understand that local partners have local expertise and knowledge, and are best positioned to choose the most effective solutions for their communities. By identifying local leaders and coming alongside their vision for change, we support our incredible partners to continue the vital work they are already engaged in. These local leaders' level of cultural context and understanding of their community members is vital for creating positive change that lasts for generations.
Another aspect of our work is an emphasis on capacity building, ensuring that our partners will be equipped and able to operate self-sufficiently long after their partnership with Blood:Water is complete. We are committed through faith to ending the iniquities of our brothers and sisters in sub-Saharan Africa in ways that will make an indelible impact for generations to come. You can join the fight here.
19. OXFAM INTERNATIONAL
Oxfam International is a global development organization mobilizing the power of people against poverty. It serves as an international confederation consisted of 19 organizations that work together with local communities in around 90 countries. When crisis occurs, Oxfam International helps rebuild livelihoods and works to find innovative and practical solutions for people to end their poverty.
Oxfam International fights for a world in which an opportunity is not a privilege, but a right for everyone and in which human rights can be claimed. At the core of the organization's work is working with partner organizations, as well as with vulnerable women and men to end the injustices that cause poverty. It also conducts campaigns to raise the voices of poor on local and global agendas to influence decisions that affect them. During the last two years, Oxfam International worked directly with 22.3 million people across the world and provided immediate relief in times of crisis.
CLICK HERE TO VISIT THE OFFICIAL SITE
20. THE ORGANIZATION OF POVERTY ALLEVIATION AND DEVELOPMENT (OPAD)
The Organization for Poverty Alleviation and Development (OPAD) is an international NGO that actively works on poverty alleviation by promoting human rights, sustainable development and climate change. The vision of the organization is to "improve the standard of living of all people by recognizing them as resources and not as victims.
OPAD acts internationally by offering a variety of services directed towards eradicating poverty. The organization implements many projects of poverty eradication in developing countries by using tools such as education, economic development, health promotion and income redistribution. It also advocates for equal rights to economic resources amongst men and women and works with small-scale food producers, such as women, indigenous groups, family farmers and pastoralists, to improve their income and sources of livelihood. It supports local initiatives by promoting self-reliance amongst women, men and youth in poor countries.
JESUS IS COMING SOON !!!
ARE YOU BORN AGAIN? IF NO ACCEPT JESUS NOW
Accept Jesus Christ today and secure a life of eternal rest and Glory …
Say this 1 Minute Prayer

Lord Jesus, I believe you died for my sins, Forgive me of all my iniquities. I accept you as my Lord and Saviour from today and forevermore. Come and Be the Lord of my life and I am willing to obey your command and live according to your will as you help me, Thank you for accepting me into your fold. AMEN

JOHN 3: 3 Jesus answered and said unto him, Verily, verily, I say unto thee, Except a man be born again, he cannot see the kingdom of God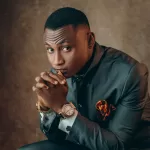 I Am A God-kind Gospel Blogger, Gospel Content Writer, Evangelist, Songwriter, Teacher and Soul-Winner and the Chief-editor of ThePreachersPortal.Org. Right here, you will get access to the Latest and Trending Gospel songs worldwide, Live Streams, Audio Messages, Motivational Articles and Inspirational content as we share them for free. Follow me on social media to learn more about this movement. -ThePreacherMan