News
Abuja Pastor, Segun Adebisi Found Dead In Uncompleted Building
Abuja Pastor, Segun Adebisi Found Dead In Uncompleted Building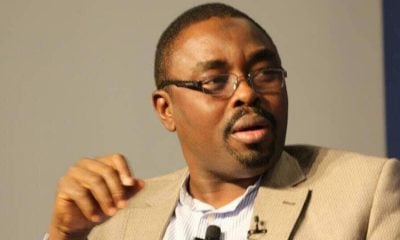 Abuja Pastor, Segun Adebisi Found Dead In Uncompleted Building
Abuja Pastor, Segun Adebisi Found Dead In Uncompleted Building
Pastor Segun Adebisi Found Dead In Uncompleted Building In Abuja
Pastor Segun Adebisi has been found dead in Kubwa, a satellite town of Abuja. This came after a manhunt was engaged in search of the missing clergyman after his mysterious absence.  Members and concerned citizens engaged in a search for the cleric and it has resulted in seeing the body of the lifeless pastor in an uncompleted building in Abuja.
The cause of his death is yet to be confirmed but reports had it that he was found dead with bruises inside an uncompleted building in the area. According to Daily Trust, Adebisi's remains were discovered on Saturday morning during a search after he had been declared missing.
ALSO, READ  Osinachi's Autopsy Report Is Out, Police Transfers Case To DPP
A resident, Odion Rufus, is said to have revealed to newsmen that the incident was reported to the police while the family members were in search of the pastor.
According to him, family and church members had during the week, dispersed into the bush around the pipeline extension area from 8 pm till midnight in search of Pastor Adebisi, but could not find him.
ALSO, READ  Pastor Ezekiel Atang Buried In Uyo See Photos & Guests Who Attended
Abuja Pastor, Segun Adebisi Found Dead In Uncompleted Building
The resident added: "On Saturday morning, we conducted another round of search around the same location, and we were in the process of giving up when one of us advised that we should extend the search to an uncompleted building.

"We met his body with injuries on his head looking like he was hit with some of the firewood found close to the body."
Rufus added that the corpse has since been taken to the mortuary.
ALSO, READ Gospel Minister and Actor Chinedu Nwadike Dies At 39 After First Surgery
No comment yet from the FCT Police Command on this matter at the time of filing this report.
JESUS IS COMING SOON!!
ARE YOU BORN AGAIN? IF NO, ACCEPT JESUS NOW
Accept Jesus Christ today and secure a life of eternal rest and Glory …
SAY THIS 1 MINUTE PRAYER 

LORD JESUS, I BELIEVE YOU DIED FOR MY SINS, FORGIVE ME OF ALL MY INIQUITIES. I ACCEPT YOU AS MY LORD AND SAVIOUR FROM TODAY AND FOREVERMORE. COME AND BE THE LORD OF MY LIFE AND I AM WILLING TO OBEY YOUR COMMAND AND LIVE ACCORDING TO YOUR WILL AS YOU HELP ME, THANK YOU FOR ACCEPTING ME INTO YOUR FOLD. AMEN

JOHN 3: 3 JESUS ANSWERED AND SAID UNTO HIM, VERILY, VERILY, I SAY UNTO THEE, EXCEPT A MAN BE BORN AGAIN, HE CANNOT SEE THE KINGDOM OF GOD