Featured
Prayers For Franklin Graham As He Undergoes Heart Surgery
Prayers For Franklin Graham As He Undergoes Heart Surgery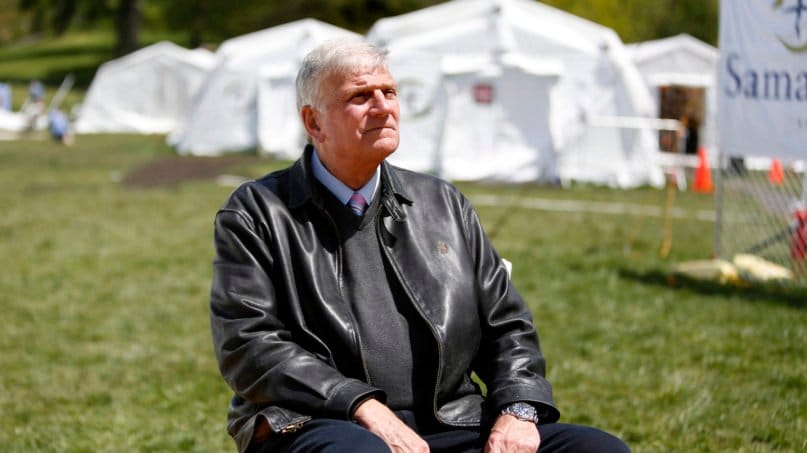 Prayers For Franklin Graham As He Undergoes Heart Surgery
Prayers For Franklin Graham As He Undergoes Heart Surgery
Franklin Graham has successfully undergone specialised heart surgery to treat several conditions at Mayo Clinic in Minnesota.
It's emerged the US evangelist had recently developed constrictive pericarditis and inflammation.
ALSO, READ Texas Clinic Performed 67 Abortions Hours Before Heartbeat Law Took Effect
The surgery involved removing the pericardium, the protective sac that surrounds your heart, as it had hardened and was preventing it from working properly.
Although a recovery timeline has not been announced, doctors have assured Graham he will be able to return to his normal activity and ministry schedule.
Franklin Graham Undergoes Heart Surgery
Barbe continued: "Mr. Graham said that he is looking forward to multiple opportunities across the globe in 2022 to proclaim the Gospel of Jesus Christ and invite people to put their faith in Him. He is also eager to resume riding his motorcycle by springtime. He and his family appreciate everyone's prayers."
ALSO, READ  Billy Graham Devotional Today 11th November 2021
Graham serves as the president of the Billy Graham Evangelistic Association and Samaritan's Purse.  Recent reports revealed that the surgery was successful, at Mayo Clinic. He would need prayers for speedy recovery and healing.
INVEST IN IRAs, SECURE YOUR FUTURE
He's recently returned to his outreach with events taking place across the famous Route 66.