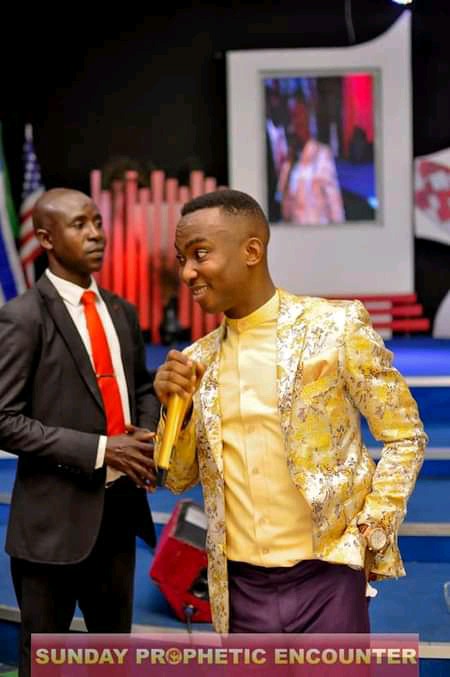 Dangerous Mistakes A Christian May Never Recover From In Ministry
Dangerous Mistakes A Christian May Never Recover From In Ministry
6 Dangerous Mistakes A Christian May Never Recover From In Ministry
Evangelist Dr Gospel Agochukwu, the Senior Pastor of Shekinah Arena Gospel Church, Lagos. As Christians, we commit numerous dangerous errors from which it is nearly impossible to recover. We make poor decisions that we believe are correct, and we later come to regret them. Dr Gospel, on the other hand, identified and detailed six dangerous mistakes that Christians may never recover from in ministry unless God intervenes, and they are as follows:
ALSO, READ Common Mistakes People Make With Money
1. GETTING MARRIED TO THE WRONG PERSON
It's quite difficult to get over a bad marriage. Even if you remarry after a divorce, the stigma, fear, and drama will remain. Please watch and pray if you aren't married!
2. EMPOWERING THE WRONG KIND OF PERSONNEL
Because some dogs only need enough power to bite you, feeding every hungry dog makes you a giver. Until you empower them, there are those who lack the required weapons, money, and energy to combat you. Today, be careful who you enable; white teeth do not equal pure souls.
3. SUBMITTING TO THE WRONG PERSON
It is stated that what follows you is determined by who you follow. Look about you and your ministry to see what's going on; it's a mirror of who you follow. Your collection is the result of your relationship.
ALSO, READ Converting Your Mistakes To Miracles – Dr. D.K Olukoya
6 Dangerous Mistakes A Christian May Never Recover From
It's preferable to submit to an unpopular Grace and be assured of actual mentorship and, at the very least, heaven, than to submit to someone whose destiny, path, and destination are unknown.
4. DOING MINISTRY WITH THE WRONG MATERIALS
According to the Bible, every man's work will be tested by fire to see what materials were used. Whatever you're creating for the kingdom today, if you're employing the incorrect resources, it'll all come crashing down on Earth. Keep in mind the components you're employing to construct your MINISTRY. Sorry, if it's not the Bible and prayer, it won't last and won't be rewarded!
5. GOING TO HELL
This is a costly blunder that is even worse than the others. I pity you if you're reading this and don't believe in the existence of paradise and hell. The rapture will occur sooner than we imagine, and reality will set in. I know it's not simple, but do everything you can to make heaven.
ALSO, READ Three Ways To Recover Your Career After Losing Your Job Due to Covid-19
6. YEARS OF MINISTRY ON RENTED PROPERTIES YET OWN CARS, HOUSES, AND OTHER PROPERTY
Staying on rented property is one of the most common causes of ministerial stagnation. Landlords have the ability to evict you the next day. I am not opposed to your success or advancement; nevertheless, please include your church. Purchase property and construct a church. The opportunity to acquire land and build a church will offer itself to you during the first five years of your career, but if you miss it, you will be finished.
In conclusion, the man of God claimed that this is his personal method of expressing himself and also his own little way of contributing to people's life and MINISTRY, He then advised them to enjoy the teaching and thank him later.