Head of English Church Dragged For Saying Prince Andrew Is Making 'Amends'
Head of English Church Dragged For Saying Prince Andrew Is Making 'Amends'
Prince Andrew is "seeking to make amends" and Britain should become a more forgiving society—according to the head of the Church of England.
However, the Archbishop of Canterbury, Justin Welby—who married Prince Harry and Meghan Markle at Windsor Castle in 2018—has been forced to backtrack after being ridiculed for comments that appeared to suggest Andrew deserved forgiveness.
ALSO, READ  Pope Francis Appoints Bishop Peter Okpaleke & 20 others As New Cardinals
A spokesperson later said the references to forgiveness were not intended to be about Andrew specifically but society more generally.
One commentator suggested the sympathetic tone was a product of the fact Andrew is "the rich White son of a powerful rich White Queen."
Head of English Church Dragged For Saying Prince Andrew Is Making 'Amends'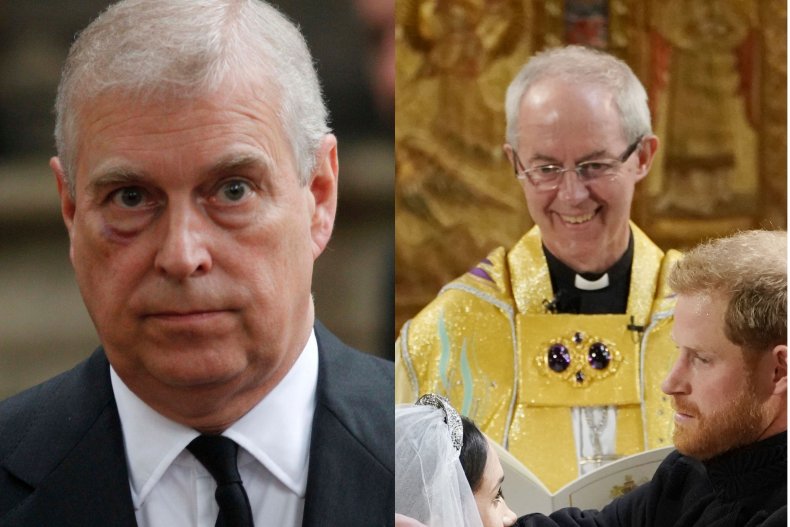 The situation was compounded by the fact Prince Andrew is expected to appear at Queen Elizabeth II's Platinum Jubilee, at a Service of Thanksgiving in St Paul's Cathedral, on Friday, June 3.
The clergyman told ITV News: "Forgiveness really does matter. I think we have become a very, very unforgiving society. There's a difference between consequences and forgiveness.
"I think for all of us, one of the ways that we celebrate when we come together is in learning to be a more open and forgiving society.
"Now with Prince Andrew, I think we all have to step back a bit. He's seeking to make amends and I think that's a very good thing.
"But you can't tell people how they're to respond about this. And the issues of the past in the area of abuse are so intensely personal and private for so many people.
ALSO, READ  San Francisco Mayor Breed Refuses To March In city's Pride Parade Over Police Uniform Ban
"It's not surprising. There's very deep feelings, indeed.
A spokesperson later rowed back on the remarks, saying: "In his ITV News interview the Archbishop was not referring specifically to Prince Andrew when he said we must become a more forgiving society. He was making a broader point about the kind of society that he hopes the Platinum Jubilee inspires us to be."
However, the archbishop's remarks were ridiculed with some pointing to the fact Prince Andrew had the opportunity to try to prove his innocence at trial but instead settled out of court.
Head of English Church Dragged For Saying Prince Andrew Is Making 'Amends'
The Duke of York was accused of rape in a civil lawsuit brought by Virginia Giuffre in New York and paid an undisclosed sum estimated by experts to be in either the millions or tens of millions of dollars.
He consistently denied the allegations against him.
U.K. Activist Dr. Shola Mos-Shogbamimu wrote on Twitter: "If Prince Andrew wants to be forgiven (for what?) he should've gone through a trial to prove his innocence.
"This from Archbishop of Canterbury is why some distrust the church. Smacks of 'forgive him because he's the rich White son of a powerful rich White Queen.'"
Andrew's lawyers put into a court filing, seen by Newsweek, a New York Daily News article in which Giuffre was described as a "money hungry sex kitten."
On settling the case, however, a statement said he accepted she was an established victim of abuse.
Piers Morgan condemned the prince in a monologue on his Talk TV show: "If forgiveness is accepting that someone made a mistake, we need to know what mistake Prince Andrew believes he made?
Head of English Church Dragged For Saying Prince Andrew Is Making 'Amends'
"There are plenty to choose from. Was it heaping global embarrassment on his mother, the queen, and the Monarchy?
"Was it remaining friends with pedophile Jeffrey Epstein after he admitted and was convicted of child abuse? |Was it giving the most toe-curling interview in royal history, in which he ridiculously claimed a meal at a pizza restaurant and his inability to sweat proved his innocence. This Grand Old Duke of York has had 10,000 excuses.
"Now, Prince Andrew said he would fight to clear his name when vg [Virginia Giuffre] accused him of sexually assaulting her at the age of 17. Then at the last minute, he didn't do that. He didn't go to court, instead he wrote a massive check to Ms G to settle things. I would say that forgiveness starts with explaining why he did that."
Professor Kate Williams, of the University of Reading, wrote: "How, exactly, has #PrinceAndrew been making 'amends'?"
Anti-Monarchy campaign group Republic wrote: "Wow. Disgraceful from @JustinWelby
"Andrew still stands accused of serious offences, he has not admitted them and he has done everything in his power to avoid accountability."
Head of English Church Dragged For Saying Prince Andrew Is Making 'Amends'
Welby said in a statement: "In tonight's interview with ITV News I was asked a question about forgiveness, and I said that there is a difference between consequences and forgiveness.
"Both are essential elements of the Christian understanding of justice, mercy and reconciliation. I also made the broader point that I hope we can become a more forgiving society.
"These are complex issues that are difficult to address in a short media interview and I hope they do not distract from this week's joyful celebration of Her Majesty The Queen's Platinum Jubilee."
JESUS IS COMING SOON!!
ARE YOU BORN AGAIN? IF NO, ACCEPT JESUS NOW
Accept Jesus Christ today and secure a life of eternal rest and Glory …
Say this 1 Minute Prayer

Lord Jesus, I believe you died for my sins, Forgive me of all my iniquities. I accept you as my Lord and Saviour from today and forevermore. Come and Be the Lord of my lif and I am willing to obey your command and live according to your will as you help me, Thank you for accepting me into your fold. AMEN

JOHN 3: 3 Jesus answered and said unto him, Verily, verily, I say unto thee, Except a man be born again, he cannot see the kingdom of God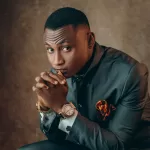 I Am A God-kind Gospel Blogger, Gospel Content Writer, Evangelist, Songwriter, Teacher and Soul-Winner and the Chief-editor of ThePreachersPortal.Org. Right here, you will get access to the Latest and Trending Gospel songs worldwide, Live Streams, Audio Messages, Motivational Articles and Inspirational content as we share them for free. Follow me on social media to learn more about this movement. -ThePreacherMan