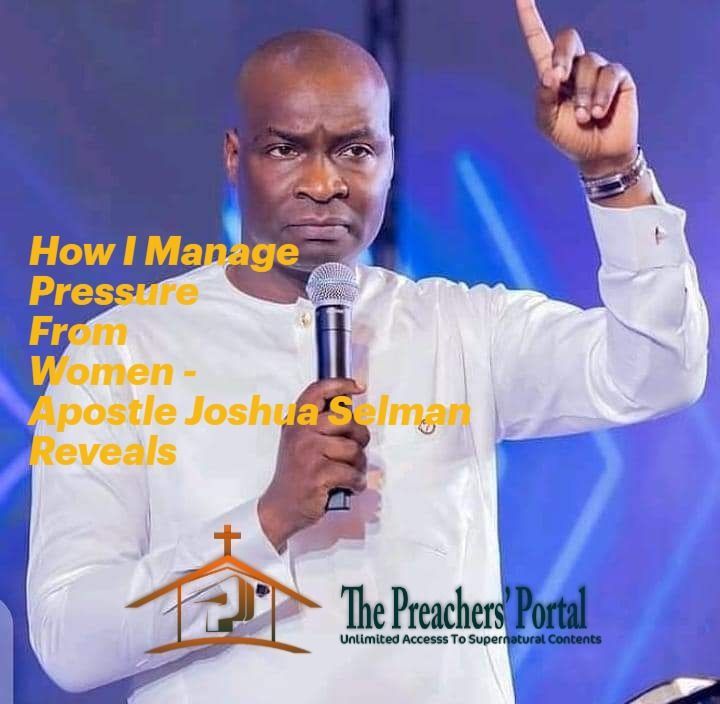 How I Manage Pressure From Women – Apostle Joshua Selman Reveals (Video)
How I Manage Pressure From Women – Apostle Joshua Selman Reveals (Video)
Apostle Joshua Selman Shares How To Manage Pressure From Women As A Young Minister
Joshua Selman as we all know is a household name in the body of Christ today in Nigeria and Globally. The convener of Koinonia (ENI) Eternity Network, a fellowship of hungry and thirsty believers for the sincere milk of the Word and impartation of the Holy Spirit.
ALSO, READ Download All Apostle Joshua Selman Messages on Holy Spirit (Mp3)
One big question on the lips of many is why he is not married being in his 40s. But more so is how he manages the pressure from women at the height he has attained in ministry and yet void of scandal.
ALSO, READ Why I Respect Bishop Oyedepo – Apostle Joshua Selman Reveals
In this Video, Apostle Joshua Selman was asked in a live interview how he manages the pressures from the opposite sex.  Then, the interviewer also added that his answer would help the young ministers who would toe that line of ministry.
ALSO, READ Download Mp3: The Ministry Of The Holy Spirit | Apostle Joshua Selman
Below are some key points on how he manages the pressure from women in the course of his ministry. This is a summary and excerpt from all that Joshua Selman said in the interview.
Below Is How I Manage Pressure From Women – Apostle Joshua Selman
1 Principle and Standards:
Every great and successful man has principles and standards they strictly adhere to. Results always follow obedience to certain principles and Joshua Selman revealed that a man that keeps this standard would have lesser pressure. As young minister proximity to your single female sisters who by default want a shoulder to cry on could be dangerous. Draw the line such as private counselling, no private visitation and hangouts etc.  You cannot invite a single sister to come and cook for you and not expose yourself to the dangers of human physiology.
2. Be Visionary
Let your vision consume you and let your purpose drive you. When you have a vision mindset you don't have time for distractions. When the mind is empty, it thinks of negativity and sin creeps in gradually.
3. Build A community of Like-Minded People
Show me your friend and I will tell you where you are heading. Every young minister should build a community of friends that have similarities in values and vision. You don't hang around people who are not going in your direction they can pollute your mind.
4. Practice Periodic Retreat With God
Young Ministers should make it a regular routine to go for a one on one retreat with God and rejuvenate. It is expedient you take a time off regularly to access and review your walk with God.
WATCH THE VIDEO BELOW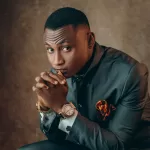 I Am A God-kind Gospel Blogger, Gospel Content Writer, Evangelist, Songwriter, Teacher and Soul-Winner and the Chief-editor of ThePreachersPortal.Org. Right here, you will get access to the Latest and Trending Gospel songs worldwide, Live Streams, Audio Messages, Motivational Articles and Inspirational content as we share them for free. Follow me on social media to learn more about this movement. -ThePreacherMan