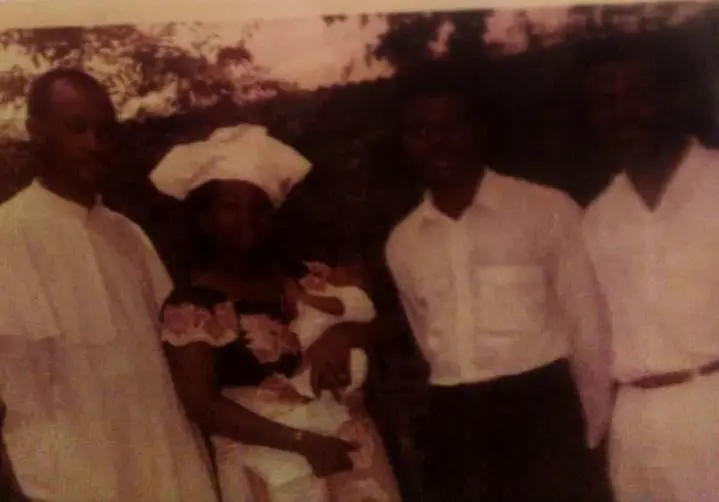 Late Osinachi Nwachukwu's Husband Had A Secret Wife 10 Years Before Their Union (Photos)
Late Osinachi Nwachukwu's Husband Had A Secret Wife 10 Years Before Their Union (Photos)
Osinachi's Husband Had A Secret Wife 10 Years Before Their Marriage
According to Vanguard, Peter Nwachukwu, the late gospel music artist Osinachi's spouse, had a secret wife outside of their troubled marriage.
ALSO, READ Osinachi Nwachukwu's Death & Dr Paul Enenche's Take On Abusive Marriage
Osinachi and her family believe that Nwachukwu secretly married the woman with whom he has a romantic relationship in a church.
There is speculation that the relationship deteriorated after the woman gave birth to Nwachukwu's child before he requested the late gospel singer's hand in marriage.
An old photo book discovered by one of the deceased gospel star's children revealed these facts.
Late Osinachi Nwachukwu's Husband Had A Secret Wife 10 Years Before Their Union (Photos)
Their mother had suspicions that their father was having an affair, but she couldn't get her hands on any real evidence to support her allegations.
ALSO, READ Sinach Celebrates Her Birthday With Amazing Pictures
The child said "One day, my father was away and forgot to lock up his room. So, I entered and a voice within told me to explore the room. Then, I saw the album and out of curiosity, I opened it and saw daddy's old photographs. From the photos, I could see that my dad lived a wayward life.
"So, I closed the album and kept it where daddy hid it. I couldn't tell mummy or anyone because I was very afraid that daddy will kill me, if he found out that I knew about the photos. Mummy once tried to search for things like this (album) in daddy's room, but could not find anything."
Late Osinachi Nwachukwu's Husband Had A Secret Wife 10 Years Before Their Union (Photos)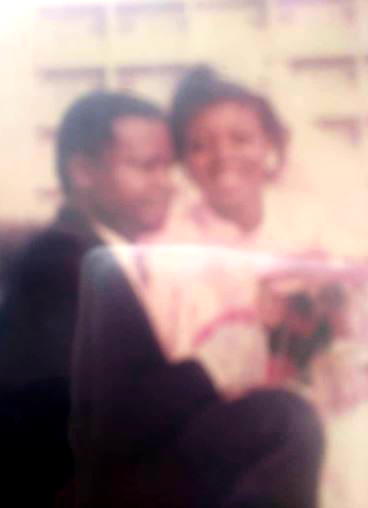 Meanwhile, the family members of the late gospel singer, Osinachi Nwachukwu, were astonished when they learned that the man who proposed to her was already married to another woman in a church when he proposed to her approximately 10 years ago.
Vanguard also spoke to a family member who said, "We never knew Nwachukwu was previously married to another woman. We may not have permitted Osinachi to marry him if we had known about him before now. The anguish that Osinachi must have been going through was concealed from us, which is a shame."
Remember that Osinachi, 42, died last Friday after days in the National Hospital in Abuja.
Osinachi Nwachukwu, a lead singer at the Dunamis International Headquarters in Abuja, Nigeria, was allegedly beaten to death by her husband, Peter Nwachukwu.
Osinachi Nwachukwu's Husband Has A Secret Wife 10 Years
In spite of this, authorities arrested the spouse on suspicion of culpable homicide. He however, pleaded not guilty to the allegations and investigations have been carried to the late singer's residence.
A post-mortem examination will take place at the National Hospital, Abuja, tomorrow (Wednesday) to determine the reason of Osinachi's death.
JESUS IS COMING SOON!!
ARE YOU BORN AGAIN? IF NO, ACCEPT JESUS NOW
Accept Jesus Christ today and secure a life of eternal rest and Glory …
Say this 1 Minute Prayer

Lord Jesus, I believe you died for my sins, Forgive me of all my iniquities. I accept you as my Lord and Saviour from today and forevermore. Come and Be the Lord of my lif and I am willing to obey your command and live according to your will as you help me, Thank you for accepting me into your fold. AMEN

JOHN 3: 3 Jesus answered and said unto him, Verily, verily, I say unto thee, Except a man be born again, he cannot see the kingdom of God