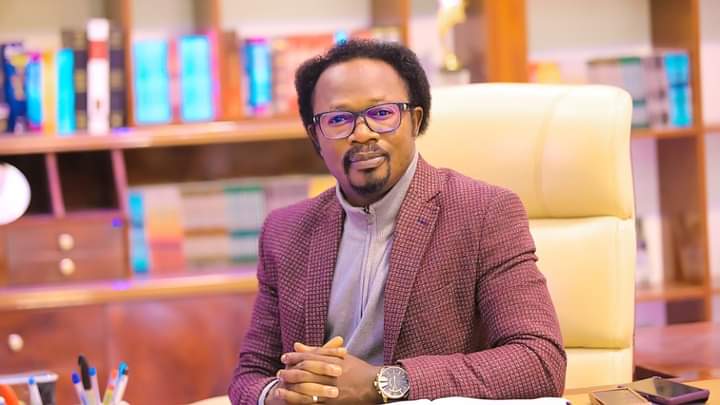 How I Got The Fund To Build 80000 Capacity Church – Prophet Joshua Iginla Reveals (Video)
How I Got The Fund To Build 80000 Capacity Church – Prophet Joshua Iginla Reveals (Video)
The General Overseer of Champions Royal Assembly, Prophet Joshua Iginla who is billed to dedicate the record-breaking auditorium on Sunday, May 23rd, 2021 has made some revelations about how funding for the massive building of his 80,000-capacity church came about.
In an interview session, yesterday with veteran Journalist, Femi Oyewale, Prophet Joshua Iginla who wasn't very specific due to reasons best known to him admitted that the massive edifice cost him billions of naira which were not part of the church offering or loans from the bank. Rather, the money came from some of his personal business.
While speaking on how he got the vision to build such an edifice, He revealed that apart from being a man of God, He is into modern agriculture, massive real estate, cryptocurrency, to the surprise of many.
''One of the things God has done for him is I don't need noise, sometimes some people ask questions of where I am coming from, some even think I am using something, they have syndicated so many things in the internet about me because of my speed.
How I Got The Fund To Build 80000 Capacity Church
Truly, I am a barrier breaker and a line crosser. if someone has not come to this church, he or she will not know how big this cathedral is. We were talking with the engineers and they said the church is above 100,000 but for the purpose of comfort, we have to reduce it to 80,000.
We have provisions for the elevator, this church is a mind-blowing one. Also, we have hectares of land that are yet to be attended to. Talking about the amount of money I have spent, I don't want to put myself into trouble, Billions and billions, its not child's play.
Just in the past three months to prepare for this official dedication, we have spent over N400 Million, so many pastors see me and think I am doing a money ritual.
When we were building, I remember some bank managers came to me and offered to borrow me some money, I laughed and told them there is no need for that. I'm worth more than whatever they want to loan me.
How I Got The Fund To Build 80000 Capacity Church
So many people wonder where I get all the money from, of a truth, so many religious leaders are deceptive and untrue to their followers. You cannot make the money of the gospel from offering and tithes. Someone like me, I give 90% of what God has put in my palms to enhance the church.
I don't go near the offering and tithes of the church, what can it do for me? Thus, I make my boast in the Lord, by the grace of God, I am what I am today by deploring my wisdom to make money, you don't pray down money, you rain down money so if you don't understand how to make money, you become poor throughout your lifetime.
ALso, I run a big modern agriculture firm, I am into real estate in a big-time way, I do a lot of businesses, I am into transportation, cars selling, I run trading firm, I am not ashamed to say that. I am so happy, I'm into foreign exchange, cryptocurrency, I'm bouncing into oil now, and of course,
I have partners whom God has raised for me. Interestingly, some of the people God has used for me are from the other religion, I have friends from the Arab world who are so blessed and know how to give. Sometimes I am a lover of Muslims, they give to the gospel. I'm not anti-Islam. What I am saying is the gospel can be financed by anybody, the bible says you will eat the riches of the gentiles''
How I Got The Fund To Build 80000 Capacity Church
The 80,000 Capacity building called the city of wonders will be dedicated on Sunday, 23rd of May, 2021 and the man of God revealed that it was built within 13 months. He spoke on what inspired it and How God gave him a divine mandate for it.
READ ALSO: 
Tema, Ashaiman residents Jubilate as President Akufo-Addo Cuts Sod for Solid Waste Treatment Facility
In '1992, God gave me a vision about this building, 1996 it became clearer, in 2007, God brought a greater portion of this vision to me. When we were moving from the old church building, we still have it and it's so big. We had overflow that we couldn't contain the crowd, then we had members parking cars all over, in fact the neighborhood were getting angry, bursting the tyres of some of our members, I started buying over some of their properties, it was very big/
WATCH LIVE INTERVIEW
One day I was lying down, and the Lord told me it is time to build for him an auditorium, and he showed me in 1992, 1996, 2007, and promised to bring the provision.
It's not because we want to show off, it was not an act of competition but a necessity to the provision of the divine mandate. When it becomes a divine mandate, the provision will be made. There was no dime that was borrowed from the bank, we built this place in 13 months, we should have done the dedication but due to what happened in 2019, I had to take my time''
Watch the mind-blowing interview here: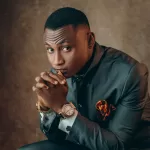 I Am A God-kind Gospel Blogger, Gospel Content Writer, Evangelist, Songwriter, Teacher and Soul-Winner and the Chief-editor of ThePreachersPortal.Org. Right here, you will get access to the Latest and Trending Gospel songs worldwide, Live Streams, Audio Messages, Motivational Articles and Inspirational content as we share them for free. Follow me on social media to learn more about this movement. -ThePreacherMan