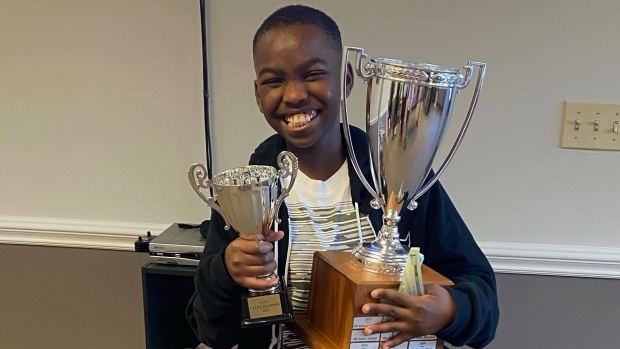 Meet 10-Year-Old Christian Refugee Tanitoluwa Adewumi Who Turned American Chess Master
Meet 10-Year-Old Christian Refugee Tanitoluwa Adewumi Who Turned American Chess Master
After winning the Fairfield County Chess Club Championship competition in Norwalk, Connecticut on May 1, 2021, a homeless Christian refugee was recently declared America's newest national chess master. Tanitoluwa Adewumi, 10, was homeless in New York City after he and his family fled religious persecution in Nigeria by the Boko Haram terrorist group. Recently, a homeless Christian refugee was discovered.
In 2021, Open Doors ranked Nigeria (after Iran) as the 9th most difficult country in the world to follow Jesus. "More Christians are murdered for their beliefs in Nigeria than in any other country," according to the research.
However, Boko Haram, Hausa-Fulani Muslim militant herdsmen, ISWAP (an Islamic State offshoot), and other Islamic groups have carried out violent attacks.  These extremist groups are common in the north and middle belt of the country, and are becoming more common farther south."
Adewumi won the New York State K-3 Chess Championship two years ago while he was living in a homeless shelter and made national headlines. He is one of the youngest people to be named a Chess Master; there are only 27 total Chess Masters. Being named a Chess Master is beyond remarkable for someone who has only been playing chess for three years.
Tanitoluwa Adewumi Who Turned American Chess Master
After being asked how his new title of Chess Master compares to winning the New York State Championship, Adewumi said, "It's better, I would say. But I thank God for everything that he's done for our family."
Tanitoluwa's father, Kayode Adewumi, posted on his Facebook page and gave credit to God for his son's success. The father posted, "Our God has done it again today. Tanitoluwa won chess club of Fairfield Connecticut championship."
Since the wins, the Adewumi family has been able to move out of the homeless shelter. And since winning the New York State Chess Championship, Tanitoluwa has written a book about his life titled My Name Is Tani . . . and I Believe in Miracles. Comedy Central's "The Daily Show's" Trevor Noah is considering making a film based on the book
Tanitoluwa Adewumi Who Turned American Chess Master
In Adewumi's favourite chess match he's ever played, he lost to Chess Grandmaster Hikaru Nakamura. When recalling that match, the young Adewumi gave this sage-like advice: "I say to myself that I never lose, that I only learn because when you lose, you have to make a mistake to lose that game. So you learn from that mistake, and so you learn [overall]. So losing is the way of winning for yourself."
The national Chess Master now has his eyes set on becoming the world's youngest Grandmaster. The current record holder is Sergey Karjakin who won the title at 12 years and 7 months.
WATCH VIDEO BELOW
https://youtu.be/a-1F97dib7c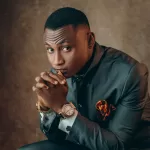 I Am A God-kind Gospel Blogger, Gospel Content Writer, Evangelist, Songwriter, Teacher and Soul-Winner and the Chief-editor of ThePreachersPortal.Org. I have worked with media houses of various religious organizations and NGOs. On This Platform, You will get access to the Latest and Trending Gospel songs worldwide, Live Streams, Audio Messages, Motivational Articles and Inspirational content as I share them for free. Follow me on social media to learn more about this movement. - Ibeh C. Joe.