Pastor Max Lucado Seeks Prayers As He's Diagnosed With An "Ascending Aortic Aneurysm"
Pastor Max Lucado Seeks Prayers As He's Diagnosed With An "Ascending Aortic Aneurysm"
Max Lucado is asking for prayers after being diagnosed with an "ascending aortic aneurysm." This was revealed in a video shared by the official account of the cleric who confirmed the condition and asked for prayers.
Aortic Aneurysm
An aortic aneurysm is described as "an abnormal bulging and weakening in your aorta at the point before the curve." "If an aortic aneurysm ruptures, it can cause life-threatening bleeding. An aneurysm at risk for rupture needs surgical repair," John Hopkins 
ALSO, READ 'I Have Never Closed My Eyes Since Birth' – Apostle Arome Osayi Reveals (Video)
Lucado, 66, posted a message to his website and a short video on YouTube, sharing the news. In the video, he noted that while surgery is a possibility, no plans to undergo a medical procedure have been made at this present time.
Pastor Max Lucado Has Been Diagnosed With An "Ascending Aortic Aneurysm"
"The current strategy is to wait, watch, and pray that the aneurysm doesn't increase any further in size," he said in the video. "I am maintaining my normal routines and commitments; my ministry is undisturbed by this news," he added.
ALSO, READ Max Lucado Apologizes For Sermon On Homosexuality
Despite the diagnosis, Lucado shared that he feels fine and is under the care of an "outstanding medical team." Ultimately, the Christian author stressed that he is "in the hands of a good God."
"For now, please know that I am fully trusting our heavenly Father. I am grateful for your prayers for me and for my family," he concluded.
Pastor Max Lucado Has Been Diagnosed With An "Ascending Aortic Aneurysm"
Additional updates surrounding Lucado's health will be posted to his website and social media pages.
However, Several Christian leaders and outlets have expressed their support for Lucado on social media.
"Let's pray for @MaxLucado," Russell Moore, a public theologian at Christianity Today, tweeted on Wednesday.
Let's pray for @MaxLucado https://t.co/ZdC1GwhZfO

— Russell Moore (@drmoore) September 8, 2021
"Praying for you Max! For healing, for hope, and for new revelation in this trial," Fresh Life Church Pastor Levi Lusko wrote to Lucado on Instagram.
Pastor and Passion founder Louie Giglio also wrote on Lucado's Instagram: "Love + prayers, friend."
In July, Lucado had tested positive for COVID-19 despite being fully vaccinated.
Pastor Max Lucado Has Been Diagnosed With An "Ascending Aortic Aneurysm"
Lucado serves as pastor of Oak Hills Church in San Antonio, Texas. As a Christian author, he has written close to 100 books, including multiple best sellers.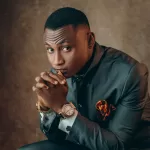 I Am A God-kind Gospel Blogger, Gospel Content Writer, Evangelist, Songwriter, Teacher and Soul-Winner and the Chief-editor of ThePreachersPortal.Org. Right here, you will get access to the Latest and Trending Gospel songs worldwide, Live Streams, Audio Messages, Motivational Articles and Inspirational content as we share them for free. Follow me on social media to learn more about this movement. -ThePreacherMan