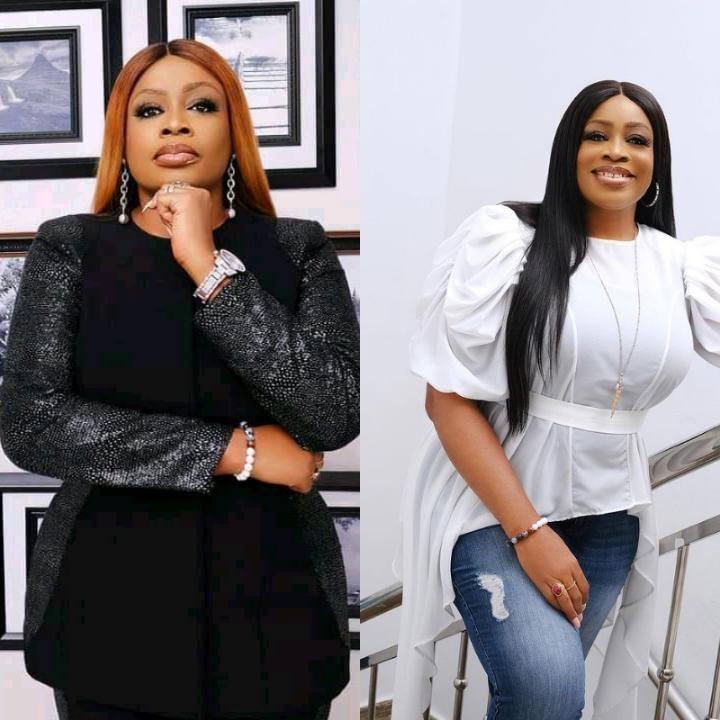 Sinach Emerges The First African To Win Song Of The Year At BMI Christian Awards
Sinach Emerges The First African To Win Song Of The Year At BMI Christian Awards
Gospel Minister Sinach Breaks Record To Become First African To Win Song Of The Year At BMI Christian Awards
Gospel music minister of international repute Sinach has become the first African gospel music artist to win the Song of the Year at Broadcast Music, Inc., (BMI) Christian awards 2021.
"Way Maker" written by Sinach and published by Capitol CMG received the nod as the most popular Christian song of the year by BMI in a virtual event on Monday, 2nd of August 2021. The Song of the Year award is the top accolade from the US-based music company.
ALSO, READ Sinach Celebrates Her Birthday With Amazing Pictures
"What God is doing with Way Maker is beyond my imagination. I am only grateful He used me to bring this song to the whole world. Thank you so much, BMI for this honour. I am grateful to everyone () whose heart this song has found a home. Thank you to my number one support system, my husband, you make serving God so easy for me," Sinach said.
First African To Win Song Of The Year At BMI Christian Awards – Sinach
According to BMI, the aim of the award is to celebrate and encourage songwriters and creators that bring inspiring songs to the world.
"The BMI Christian Awards is one of our favourite annual celebrations, but it is especially meaningful after the events of the last year. Throughout this time, each and every one of these extraordinary songwriters has used their gifts to uplift others," Leslie Roberts, Assistant Vice President, Creative, BMI Nashville said. "BMI is so proud to honour the creators of the inspirational songs of hope and faith that bring comfort to so many around the world. I am hopeful that we will all be together again to celebrate in person next year."
ALSO, READ Ada Ehi Ft. Sinach – Fix My Eyes On You | Download Mp3 (Audio)
First African To Win Song Of The Year At BMI Christian Awards – Sinach
"We are deeply honoured and excited to celebrate our extraordinary family of Christian songwriters and publishers whose music has made an incredible impact over the past year.
Visit our virtual experience to learn fun facts about our first-time winners, hear the stories behind some of the award-winning music, and watch exclusive performances from some of our outstanding music creators. Click the link in our bio to enjoy our #BMIChristianAwards."
ALSO, READ 3 Popular African Pastors That Died In Just 48 Hours This June 2021
Past winners of the Song of the Year at the BMI Awards include Ben Fielding and Reuben Morgan with their song 'Who You Say I Am' published by Capitol CMG Publishing and Hillsong MP Songs in 2020.
Also, 'Reckless Love' was written by Ran Jackson and published by Be Essential Songs and Richmond Park Publishing in 2019.
Sinanch wins BMI Christian Awards but it is not her first international award for the song, in 2020, "Way Maker" won the Dove Award for Song of the Year, making Sinach the first Nigerian Christian artist to win the award.
Way Maker has been covered by a number of globally acclaimed Christian music artists such as Michael W. Smith, Leeland; Christafari; Passion Worship Bank; Maranda Curtis; Bethel Music and more.