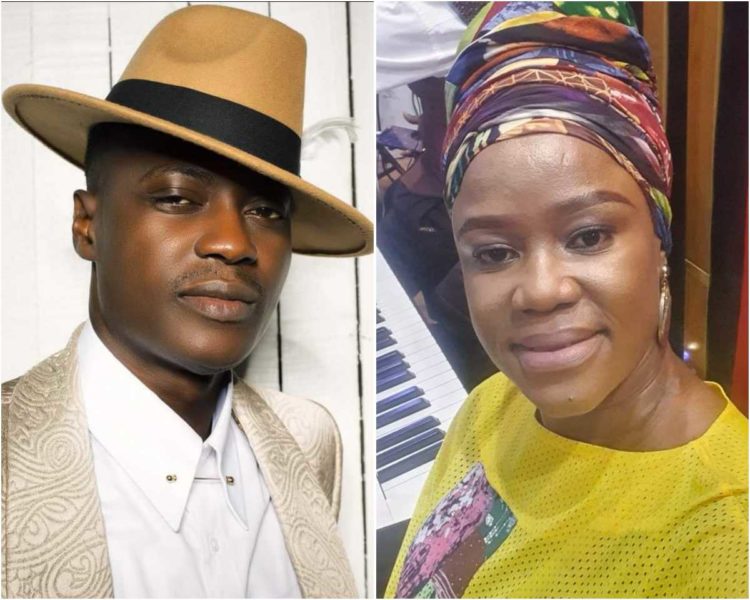 'Sound Sultan Was One I Respected A Lot' – Shola Allyson Pens Tribute
'Sound Sultan Was One I Respected A Lot' – Shola Allyson Pens Tribute
"Sound sultan is one of the creatives I respect a lot" Sola Allyson renders jaw-dropping tribute to Sound Sultan
Gospel sound sensation, Sola Allyson has paid tribute to the departed Lanre Abdul-Ganiy Fasaasi known by his stage name Sound Sultan.
Sola Allyson writes: "One of those Creatives I respect, a lot! Sound Sultan. Lanre Fasasi.
His "Jagbajantis" song caught the world's attention and of course, mine. And I really liked the song, the message and the video. The song never died. I still heard it on the radio recently…
ALSO, READ Sound Sultan Dies Of Throat Cancer At Age 44
Then I got to know he was a Muslim, a devoted one at that. In my mind, I didn't think a Muslim could sing songs like that except totally Islamized ones. So it was a kind of exposure for my learning heart.
Clean music, no religious bias, no suggestiveness of any kind of immorality, one whom younger ones could really look up to. Music which affects the society for better…
'Sound Sultan Was One I Respected A Lot' – Shola Allyson
I heard a couple of his songs on the radio this morning. Music that is fun but sending deep messages…
Knowing how powerful music is, would many souls not have been won onto the Pure side by him?
I wasn't close but knew a few people who were. I learnt he was a responsible family man, no booze, no "womanising" and did his music as WORK! Disciplined and had integrity.
I know and work with a highly responsible young man who says Sound Sultan took him off the streets.
Is that not enough encouragement and inspiration in this industry? Despite erroneous conclusions based on antecedents of creative people, at least there is a few who are walking this path in a NOBLE way…!
'Sound Sultan Was One I Respected A Lot' – Shola Allyson
I can be a Singer and still be Ọmọlúwàbí, in EVERY way! NOBLE!
That made me admire him more, from a distance. And when I heard of this ailment, I joined many to send prayers Upon his behalf and believed he would come back and make us who admire him happy again…
Then I heard that he died! Did he transition? He left us! SAD! PAINFUL. I was lamenting and our children couldn't understand why…
But what can we do now???
It is sad but what can we do? To whom shall we go????
May mercy accompany you as you go. May light shine, bright. May you find and recognise the Helpers on your way. As you were a joy to us on this site, may you wake up to JOY on that side? May all the good that happens there be your lot.
I will deliberately begin to celebrate the people I admire, whoever they are, as long as they are a light in the industry and encourage me in a way, from now!!!
Love. Light. Peace!"