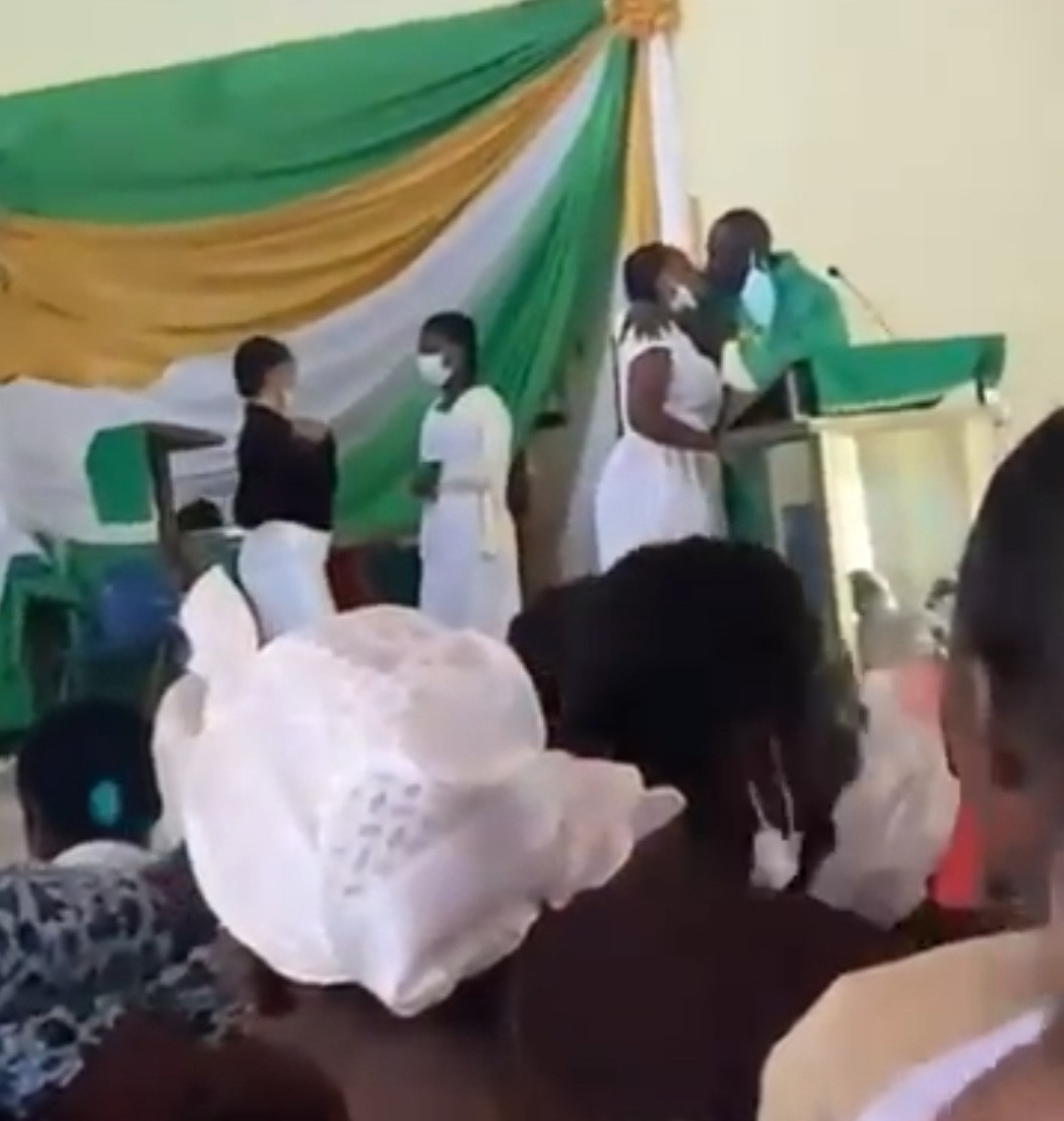 Anglican Church Releases Statement On Video Of Priest Kissing Female Students
Anglican Church Releases Statement On Video Of Priest Kissing Female Students
Church Community Releases Statement On Priest Kissing Students
The Anglican Church, Ghana,  has reacted to the viral video of one of its priests kissing 3 girls on the altar in the presence of a congregation.
The name of the supposed priest is yet to be identified, but investigations are ongoing says the spokesperson for the Anglican Church Ghana.
ALSO, READ THE PREVIOUS STORY HERE Anglican Priest Kissing 3 Female Students On The Altar (Video)
From the statement,  the Church says that it is "saddened" by the priest's action and an investigation is underway.  The Church added that the "Priest would be dealt with in accordance with the norms and values of the Anglican Communion where morality is extremely revered in the Church."
ALSO, READ Eritrea Releases Over 70 Jailed Christians
Also, the statement adds that efforts are being made to "engage the students through counselling sessions to avert any psychological issues that may arise as a result of the viral video".
See the statement below…