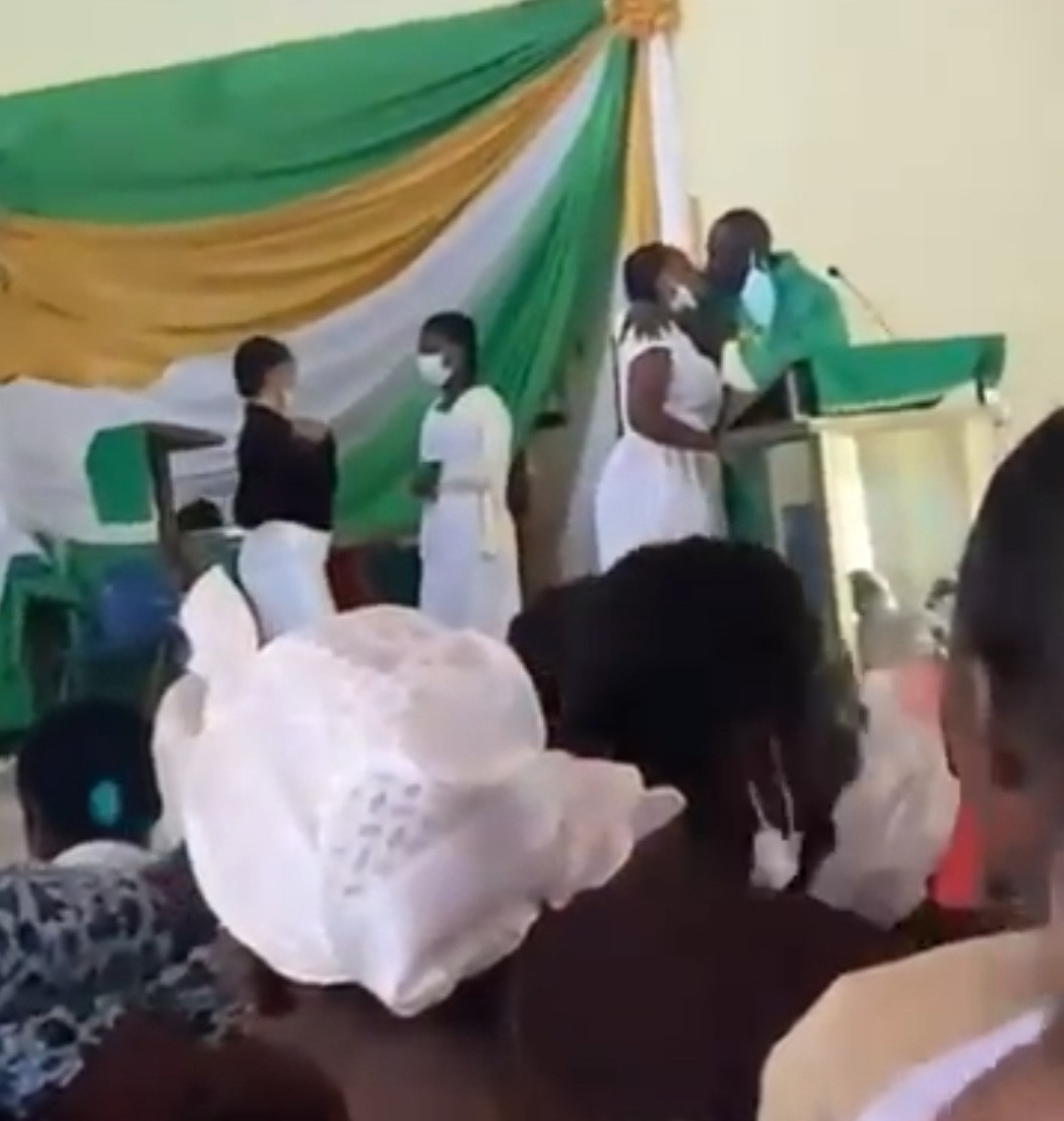 Anglican Priest Kissing 3 Female Students On The Altar (Video)
Anglican Priest Kissing 3 Female Students On The Altar (Video)
A video of an Anglican priest kissing at least 3 female students of St. Monica College of Education in Ghana has gone viral. A shameful act indeed in the eyes of viewers although the students screamed with excitement.
One female student appeared hesitant and refused to pull down her nose mask, but the priest drew her closer, helped her pull down her mask and kissed her for seconds, despite the girl's discomfort.
This shameful act is already up for investigation and would be attended to shortly.
Watch the video below.