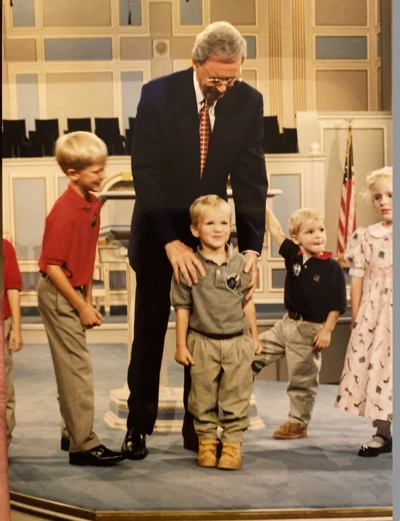 How Charles Stanley's Words Saved Me From Suicide – Grandson
How Charles Stanley's Words Saved Me From Suicide – Grandson
The grandson of the late pastor Charles Stanley is thinking back on how his grandfather's words kept him from taking his own life and how the late pastor's unwavering commitment to the Gospel brought him comfort throughout his trying times.
Despite growing up in a family immersed in ministry — his mother, Becky, is Charles Stanley's only daughter, while his uncle is famed Atlanta pastor Andy Stanley — Matt Brodersen hasn't exactly walked an easy path.
ALSO, READ Andy Stanley Reveals Charles Stanley's Last Words Before Dying
"A few years ago, while living in Los Angeles, I was struggling with drugs and alcohol and deep depression; I blew all of my inheritance money," the 29-year-old told The Christian Post. "I was suicidal. I called my mom, and I said, 'I'm not doing well. I've failed.' I was thinking about killing myself."
In the depths of his depression, Brodersen received a phone call from his grandfather that changed his life.
"He said, 'I don't want to talk to you very long on the phone. I just want to ask you one question. Why don't you give Jesus another try?'" he recalled. "I don't remember exactly what happened after that, but it meant the world to me. I just started crying and crying and crying after that phone call, and I decided I didn't want to die."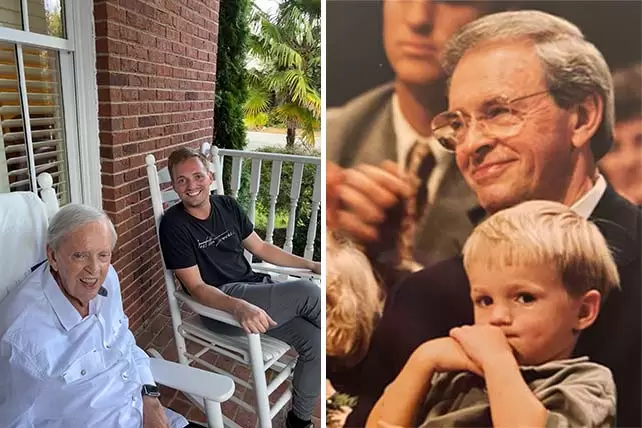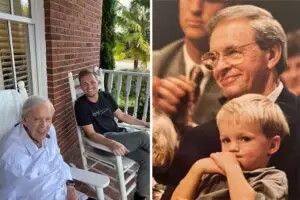 To millions around the world, Charles Stanley, who passed away this week at the age of 90, was an influential Evangelical pastor, broadcaster and author. A former president of the Southern Baptist Convention, Stanley served as the senior pastor at First Baptist Church Atlanta and founded In Touch Ministries.
But to Brodersen, Stanley was simply "Gips," his wise, God-fearing grandfather who was the same whether behind closed doors or in the pulpit.
ALSO, READ Dr. Charles Stanley Of In Touch Ministries Dies At 90
"My grandfather was so genuine and authentic," he said. "Every conversation I had with him, every phone call, were like little snippets of his sermons, not because he was preaching at me, but because that's who he was. He was the real deal. Always meditating on God's Word, always reading his Bible, always staying up to date on current news and thinking about it in relation to the Bible."
And like the phone call from his grandfather that saved his life that fateful day, Brodersen credits the consistent wisdom Stanley spoke over his life with saving him amid turbulent times.
As a child, Brodersen said he always wanted to be a pastor like his grandfather and uncle: "I grew up as a Christian, genuinely loving Jesus. I always loved Jesus, always loved God. I went on mission trips. |I loved hanging out at the church," he recalled. 
With this goal in mind, he attended Southwest Bible College & Seminary in Texas in preparation for seminary — but at the same time began attending parties at Texas Christian University. Around this time, his parents got divorced.
"While I was at the seminary prep school, I would actually drive 15 minutes over to TCU, and I'd be partying and living a whole second life," he recalled. "They taught me how to party. I was drinking and smoking pot every day, all day."
It wasn't long before Brodersen dropped out of seminary prep school and began attending TCU full-time. There, his addiction spiraled out of control, and that, combined with the influence of a secular college professor who spewed hatred about Christianity, caused Brodersen to abandon his faith completely.
ALSO, READ Will A Christian Who Commits Suic*de Go To Heaven? Pastor Chris Oyakhilome Answers
"There I was, my parents were getting divorced, I was doing drugs and alcohol, taking this World of Religions class where the teacher was constantly talking trash about Christianity — I gave up on my faith completely."
Brodersen said he realized just how drastic his downward spiral was when his grandfather visited him for lunch one day.
"I'll never forget this. After we hung out and he left, he told my mom, 'I noticed that Matthew wouldn't look at me,'" he said. "And that was because I had so much shame knowing that I had given up all of my faith. I had given up everything that I stood for. My grandfather came to put me back on track, and I couldn't even look at him."
"Unfortunately," he added, "that wasn't enough clarity for me to get my life back on track."
Brodersen eventually transferred to Samford University in Birmingham, Alabama, where he re-dedicated his life to Christ but still could not seem to break the cycle of addiction. Still, he graduated college and traveled to Los Angeles to pursue his dream of becoming a YouTube content creator. That, too, failed — and after that pivotal phone call with his grandfather, Brodersen moved to Dallas, Texas, to restart his life.
After several moves and relapses, during which he became homeless, Brodersen finally joined Alcoholics Anonymous, a program he believes changed his life.
"It's been a rocky road," he admitted, "but I am sober today."
He's actively involved at Highland Park United Methodist Church, a church he said exudes the love of Jesus.
And throughout the ups and downs of his life, Brodersen said his grandfather continued to show him the unconditional love of Jesus. 
"Whenever I was down in the dumps, my grandpa would call me," he shared. "My mom would usually tell him, 'Matthew's not doing so well. Can you please give him a phone call?' And my grandpa would call me, and he'd give me words of encouragement and pray for me over the phone. And then he would keep calling me constantly to check in on me. That really meant a lot to me. That kept me alive."
The last time Brodersen saw his grandfather, Stanley gave him a simple piece of advice: "He said, 'Matthew, I want you to always remember, the most important thing in life is to obey God and leave all the consequences to Him,'" he said.
"My grandpa claims that that motto is what made him so successful, so he wanted to pass that down to me."
Brodersen no longer has aspirations to lead a church or large-scale ministry but wants to share the Gospel and spread the love of Jesus in all aspects of his life, whether he's taking to the grocery store cashier or making YouTube videos.
"I'm going into the ministry in my own way," he said.
Brodersen wants his grandfather to be remembered for how Christ-centered and practical he was.
"I've been to a lot of churches where you go, and they're preaching about stuff that is biblical, but it's not so much practical. My grandpa was really firm on preaching about practical things from a biblical point of view," he said.
He challenged those who loved his grandfather to continue furthering the ministry of the Gospel.
"My grandpa did incredible things to get this movement of Christianity going and to spread the word across the whole world," he said.
"I think people are waking up to the idea that what modern society is pushing on us is propaganda, and it's disgusting, and it's filth, and I think there is a movement that is pro-Christ, and it's growing," he added. "My grandfather had a lot of passion and emotion for the Church; he had a lot of passion for Jesus. I want to challenge people: what can you do to be more like him and keep the Church growing?"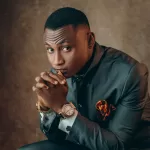 I Am A God-kind Gospel Blogger, Gospel Content Writer, Evangelist, Songwriter, Teacher and Soul-Winner and the Chief-editor of ThePreachersPortal.Org. Right here, you will get access to the Latest and Trending Gospel songs worldwide, Live Streams, Audio Messages, Motivational Articles and Inspirational content as we share them for free. Follow me on social media to learn more about this movement. -ThePreacherMan