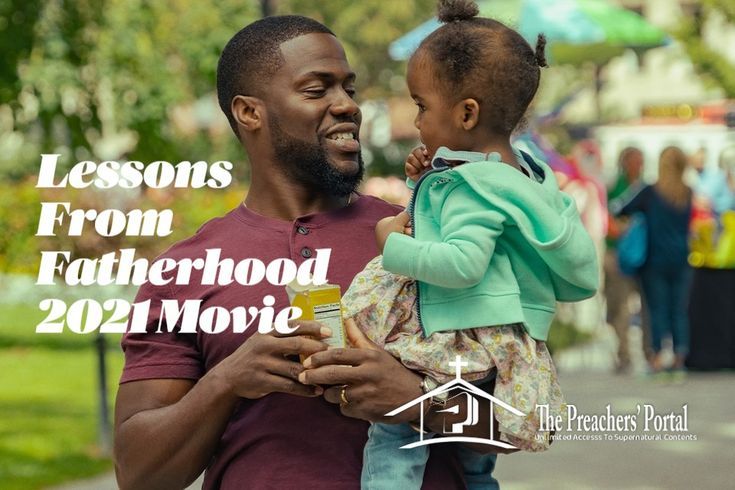 Lessons From Fatherhood Movie 2021 | Kevin Hart
Lessons From Fatherhood Movie 2021 | Kevin Hart
Fatherhood is a recently released blockbuster movie in 2021 that starred Kevin Hart who was the major character. I must confess it's one of his best films as he unlike the usual was more of a serious character. No jokes.
ABOUT FATHERHOOD 2021 MOVIE REVIEW
Fatherhood follows the true story of Matthew Logelin whose wife passes away shortly after the birth of their daughter. Logelin is faced with not just grief but also new parent challenges he must work through as a single father.
Although,  the movie started with tragedy, the loss of his wife after the delivery of their first child Martha. In the end a lot of eye-opening and lessons embedded in the estimated 2hr length movie. Do well to download this movie from Netflix.
Be A Pillar Of Support 
Kevin displayed this by showing up for the antenatal, prenatal diagnosis for their unborn child. Men should not be too busy to attend these sessions with their wives. It shows support, and knowing their husband is fully involved there is good motivation.  Not for all men, but those that find it a priority should make out time to follow their wives to these appointments. It goes a long way. 
Matthew (Kevin) was there up to the point of delivery and kept encouraging and supporting till the end.  Stand by each other through thick and thin. Don't give up on each other. Be each other's backbone, be available for each other. Don't be absent on the days that mean a lot to your partner.
 Fatherhood Movie 2021 | Kevin Hart (Movie Review)
WATCH TRAILER BELOW 
Be Strong
In the case of Matt who lost his wife after childbirth and was left with an infant to raise. Such a situation requires a lot of strength from within to make it work. Be strong for Yourself and for your child. They are not aware of the pain you're going through so don't give them a reason to ask you or feel it. Till they are matured.
ALSO, READ 6 Behaviours Parents Should Prevent Their Children From Doing
Don't let your pain tell on your kids, you have to be strong for them. In this movie, he had difficulty getting over the death of his wife. Although at the tale end he improved.  Life doesn't have to stop at the demise of a loved one, grieve as much as you can but don't remain there too long. 
Both Parents Are Important
Another Lesson is the fact that the role of both parents in a child's life cannot be overemphasized. A combination of both parents makes a balance. Children that grew up with one parent mostly have an ideology about life different from those who had both as a guide. Matt found it difficult to bring to expression the girl in Martha. 
This was a role his wife would have effortlessly filled. The dressing, hairdo, charisma of a lady were lacking in her upbringing. She preferred trousers to skirts, boxers to pants and so on.  This was an indication that a mother figure was missing.  Children only replicate what they see frequently. Both parents are essential in a child's upbringing. 
Whatever it takes to be together for the sake of your child please do, Don't divorce and put those kids in that condition.  However, in the case of death, mourn but don't stay too long there get someone to play that role in their lives as the case may be. 
Set Family Boundaries 
Another lesson is learning to set boundaries for family. These boundaries would help reduce conflict of interest in families. Don't let your families make decisions for you as a man.
Learn to stand on your watch and make decisions for your family. Matt was sought of a carefree guy that found it hard to even organize himself talk more of running a family.  Set boundaries don't let your in-laws put you on a scale to weigh your performance on how you run your home. 
ALSO, READ Defining The Real Man – What It Takes To Be A Man
Be Fully Involved 
It's both parents' responsibility to know what their child is up to at every point in time. It's not solely a woman's affair. Men must get involved too and not turn a blind eye because it's not of interest to you. Whenever your child picks interest in a thing it's your responsibility to get involved.
 Fatherhood Movie 2021 | Kevin Hart (Movie Review)
Know about it and find out why they love it. A TV series, cartoon, documentary and so on. Get to know why they love it and if it's safe. Matt had no idea what Mathy was always watching in an animation series. He never paid attention to it until he was told about the content. 
Don't be carried away by the fact that their mother is always there. Get involved and be part of their growing up not just as a provider but also a friend. 
Put Them In Your Decisions 
Don't be self-centred, put your kids' welfare in your decisions. Let their greater good be your goal in any decisions you are making. Listen to their opinion, and how they feel about something. Don't snub them, make your decisions but remind them it's for their good and nothing more.
Also, let that be true.  Don't make decisions such, relocation one-sided affair have a good conversation with your spouse and also tell your kids.  Respect their opinions whether or not they can influence your decision. 
This is absolutely a great film and no doubt it's worth the No. 1 position on charts. Highly recommended for families. If you have seen this what have you learned from it ?? Comment Below
BEFORE YOU GO!!!!!
ARE YOU BORN AGAIN? IF NO ACCEPT JESUS NOW
Accept Jesus Christ today and secure a life of eternal rest and Glory …
Say this 1 Minute Prayer 

Lord Jesus, I believe you died for my sins, Forgive me of all my iniquities. I accept you as my Lord and Saviour from today and forevermore. Come and Be the Lord of my life and I am willing to obey your command and live according to your will as you help me, Thank you for accepting me into your fold. AMEN

JOHN 3: 3 Jesus answered and said unto him, Verily, verily, I say unto thee, Except a man be born again, he cannot see the kingdom of God.