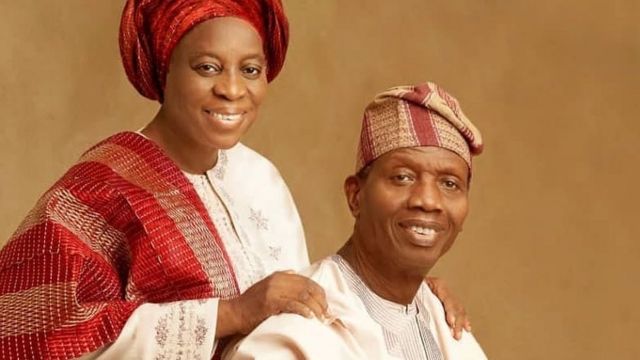 Meet Pastor E A Adeboye's Great Family (Photos)
Meet Pastor E A Adeboye's Great Family (Photos)
Pastor Adeolu Adeboye (First Child)
Pastor Mrs Bolu Adubi (Second Child)
Late Pastor Dare Adeboye (Third Child)
Pastor Leke Adeboye (Fourth Child)
PASTOR ADEOLU ADEBOYE (First Child)
He is the eldest child of Pastor Enoch Adeboye and his wife, Folu Adeboye. Also, He is described by many as a very busy and energetic man. He has been acknowledged for his revolutionary church ideas. Pastor Adeolu Adeboye has devoted his life to establishing and regulating the efficiency of all processes and standards of operation of the Redeemed Christian Church of God. He is the leader of Team Nehemiah, a department that provides efficient security and traffic control on the grounds of the Redemption Camp.
His goal is to make sure everyone who attends the "The Redemption Camp" enjoys an awesome worship experience. Pastor Adeolu Adeboye is happily married to Mrs. Tope Adeboye and they have three sons.
PASTOR Mrs BOLU ADUBI (Second Child)
She is the only daughter of Pastor E.A. Adeboye and his wife. She is based in Maryland, USA. She is a woman who is passionate about the needs of young people. Pastor (Mrs) Bolu Adubi is a symbol of hope to many young people across the United States. Growing up as a pastor's child and understanding the challenges and hurdles pastors' children face, she founded the Royal Priesthood Ministry.
ALSO, CHECK Your Favorite Gospel Ministers Giving Us Couples Goals (Photos)
A ministry that helps Pastors' and Ministers' children express themselves freely. Pastor Bolu Adubi understands the need for the church's transformation in the coming generation. She is happily married to Pastor Akin Adubi and they have four children.
LATE PASTOR DARE ADEBOYE (THIRD CHILD)
He is popularly referred to as "Pastor D". He is one of the most influential Youth Pastors in RCCG Worldwide. Pastor Dare Adeboye is currently the North Central Youth Evangelist overseeing all the youths, RCF, RCCF and PSF in Niger, Benue, Kwara, Kogi, Nasarawa, Plateau, and FCT. Pastor Dare has held previous positions as the Senior Pastor of RCCG House of Praise Birmingham, the Provincial Youth Pastor of RCCG Kaduna Province 1 and RCCG Kaduna Region 8 Youth Pastor.
Meet Pastor E A Adeboye's Great Family (Photos)
Also, he has held various posts such as the RCCG Youth Affairs National & International Director of Programs, Chairman Organizing Committee of 70hrs Messiah's Marathon Praise, National Youth Convention and Northern Zone Abuja RCCG SHIFT programs.
All these positions have allowed him to understand the various dynamics of young people across the globe and how to increase the church's influence. He has dedicated his life to training and mentoring young people on making the most of their faith anywhere they find themselves.
ALSO, CHECK Pastor Dare Adeboye also creates opportunities for young people to feel empowered and be ready to carry on the mantle of the church and to keep promoting the church's mission and goals. Pastor Dare Adeboye is happily married to Mrs. Temiloluwa Adeboye and they are blessed with three children.
PASTOR LEKE ADEBOYE (Fourth Child)
He is the youngest child of Pastor Adeboye. Pastor Leke Adeboye is a soldier for Christ that hears the heartbeat of God. His life motto is "Heaven is the goal". He is often referred to as a teacher, counselor, and mentor. He is an astute instructor on how to draw closer to God and understanding one's purpose.
Meet Pastor E A Adeboye's Great Family (Photos)
Pastor Leke Adeboye is a member of the executive board of the Redeemed Christian Church of God Worldwide Youth and Young Adults Ministry. He is exceptionally gifted and passionate in training youths and young adults.
Pastor Leke Adeboye obtained a bachelor's degree in Aerospace Engineering and a Masters in Engineering Projects Management.  Also, He worked for Accenture before becoming a full-time minister of God. He is a renowned entrepreneur with several investments globally such as AO3V, which produces the RCCG's wristbands.
Howeverm He enjoys breaking records and achieving positive results in everything he does. He was the youngest ever to become an Assistant Pastor in the United Kingdom.
ALSO, CHECK I Do Not Mourn Him At All, I Weep Because He Left Me – Late Pastor Dare Adeboye's Wife
He had a goal and dream of developing and managing his own aerospace corporation before he was called into ministry. Pastor Leke Adeboye is currently the Personal Assistant to Pastor E.A. Adeboye. He is happily married to Mrs. Titilope Adeboye and they have a daughter.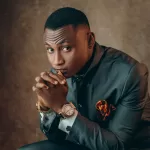 I Am A God-kind Gospel Blogger, Gospel Content Writer, Evangelist, Songwriter, Teacher and Soul-Winner and the Chief-editor of ThePreachersPortal.Org. I have worked with media houses of various religious organizations and NGOs. On This Platform, You will get access to the Latest and Trending Gospel songs worldwide, Live Streams, Audio Messages, Motivational Articles and Inspirational content as I share them for free. Follow me on social media to learn more about this movement. - Ibeh C. Joe.