Pope John Francis Says He Would Retire If His Health Becomes A Concern 
Pope John Francis Says He Would Retire If His Health Becomes A Concern
The pope has said he would be ready to resign one day if serious health problems prevented him from running the Catholic Church.
This slowing down period of Pope Francis's papacy has been brought on by his increasing age and difficulty walking.
The 85-year-old told reporters on the plane back to Rome following a week-long holiday in Canada that he doubts he can keep up the same pace of travel.
ALSO, READ Meet The Pastors Who Preached The Gospel For A Decade In A Hotbed Of Witchcraft
In Canada, the pontiff had come to apologize for the Catholic Church's role in the mistreatment of indigenous children in Catholic schools.
Because of a fractured and inflamed ligament in his knee, he has had to use a wheelchair, cane, or walker for the past three months.
"I think that at my age and with this limitation I have to preserve myself a bit in order to be able to serve the Church, or decide to step aside," Francis said.
He has previously said he could follow in the footsteps of Pope Benedict, who in 2013 became the first pope in 600 years to resign instead of rule for life.
ALSO, READ Pastor John Gray Is Hospitalized With Severe Saddle Pulmonary Embolism
"It's not strange. It's not a catastrophe. You can change the pope," he said.
"The door is open. It is one of the normal options. Up until today, I did not use that door. I did not think it was necessary to think of this possibility but that does not mean that the day after tomorrow I don't start thinking about it."
Pope John Francis Says He Would Retire If His Health Becomes A Concern 
He added: "This trip was a bit of a test. It is true that I can't make trips in this condition. Maybe the style has to change, make fewer trips, make the trips I have promised to make, re-jig things. But it will be the Lord who decides. The door is open."
ALSO, READ Lead Pastors Of Hillsong London Campus Resign After Global Senior Pastor Announced Resignation
During his trip to Canada, the pope donned an indigenous feathered headdress before going on to say the forced assimilation of native peoples into Christian society destroyed their cultures and severed their families.
He apologised for Christian support of the "colonising mentality" of the times" and added: "With shame and unambiguously, I humbly beg forgiveness for the evil committed by so many Christians against the indigenous peoples."
ALSO, READ Pope Francis Set To Resign His Pontificate, Age and Health-Related Concerns
More than 150,000 native children in Canada were forced to attend state-funded Christian schools from the 19th century until the 1970s in an effort to isolate them from the influence of their homes and cultures in an effort to "Christianise" and assimilate them into mainstream society.
JESUS IS COMING SOON !!!
ARE YOU BORN AGAIN? IF NO
Accept Jesus Christ today and secure a life of eternal rest and Glory …
Say this 1 Minute Prayer 

Lord Jesus, I believe you died for my sins, Forgive me of all my iniquities. I accept you as my Lord and Saviour from today and forevermore. Come and Be the Lord of my life and I am willing to obey your command and live according to your will as you help me, Thank you for accepting me into your fold. AMEN

JOHN 3: 3 Jesus answered and said unto him, Verily, verily, I say unto thee, Except a man be born again, he cannot see the kingdom of God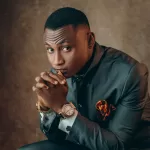 I Am A God-kind Gospel Blogger, Gospel Content Writer, Evangelist, Songwriter, Teacher and Soul-Winner and the Chief-editor of ThePreachersPortal.Org. Right here, you will get access to the Latest and Trending Gospel songs worldwide, Live Streams, Audio Messages, Motivational Articles and Inspirational content as we share them for free. Follow me on social media to learn more about this movement. -ThePreacherMan