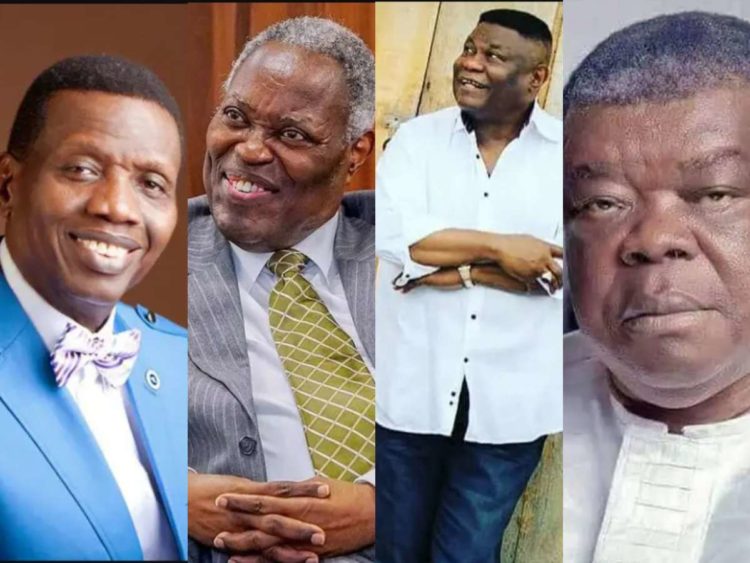 Top Nigerian Pastors Above 70 Still Waxing Strong In Faith
Top Nigerian Pastors Above 70 Still Waxing Strong In Faith
Popular Nigerian Pastors Above 70 Still Vibrant In Kingdom Business
The Bible says, the glory of the youth is in their strength, but old men in their grey hair (Prov 20;29). Even the young men shall utterly fall, and get weary, but they that wait upon the Lord shall renew their strength. They shall mount up with wings as Eagle, they shall walk and not be weary, run and not faint. (Is 40:)
Also, In Rom 8: 29 For those God foreknew, He also predestined to be conformed to the image of His Son so that He would be the firstborn among many brothers. 30 And those He predestined, He also called; those He called, He also justified; those He justified, He also glorified.  Certain men have defied the law of nature and tapped into the Supernatural to achieve what they have today. These men are fruitful, resilient, vibrant, sound, energetic and still in the Kingdom business with no retirement yet in View.
Nigeria is blessed with great servants of God who are true to the call, faithful and have a great reputation internally and globally.
Below is the list of servants of God who are above 70 years and have enjoyed supernatural strength from the past and still waxing in the euphoria. Their results stand the taste of time and relevance in the kingdom amazing even in their old age.
1. Pastor E.A. Adeboye
Enoch Adejare Adeboye is the General Overseer (G.O.)of the Redeemed Christian Church of God (RCCG). Adeboye was born on March 2, 1942 (aged 79). Although Adeboye wasn't the founder of RCCG, he only took over from his father in the Lord, Pa Josiah Akindayomi of blessed memory. Adeboye was ordained as one of the ministers of the ministry in 1977 (age 35), and 4 years later in 1981, Adeboye was made the Head of RCCG after the death of Akindayomi.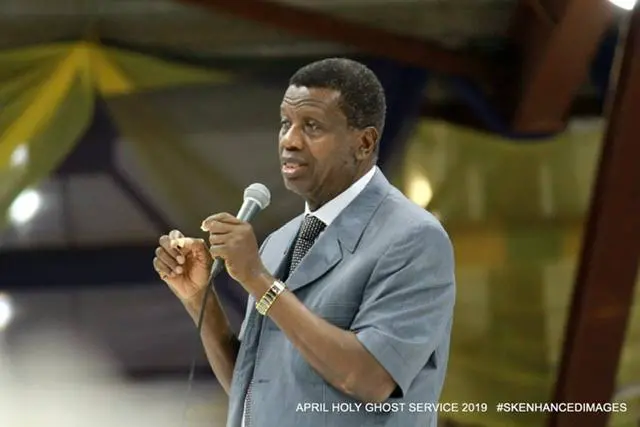 From simple calculations, it is revealed its been 44 years since Adeboye was ordained a minister and 40 years since he was made the G.O. of RCCG. That is, Adeboye's walk with the Lord in life and ministry has gone beyond 4 decades. In a matter of months, Adeboye will be 80 years old, but it does not look like he is retiring from the active service of the Lord anytime soon.
2. Pastor W.F. Kumuyi
Williams Folorunsho Kumuyi is the founder and General Superintendent (G.S.) of Deeper Life Bible Church. Kumuyi was born on June 6, 1941 (aged 80). In 1973 (aged 32), as a lecturer at the University of Lagos, Kumuyi began ministry, but not on a large scale. He held a fellowship meeting, which had a population of 15 students who were interested in hearing God's word.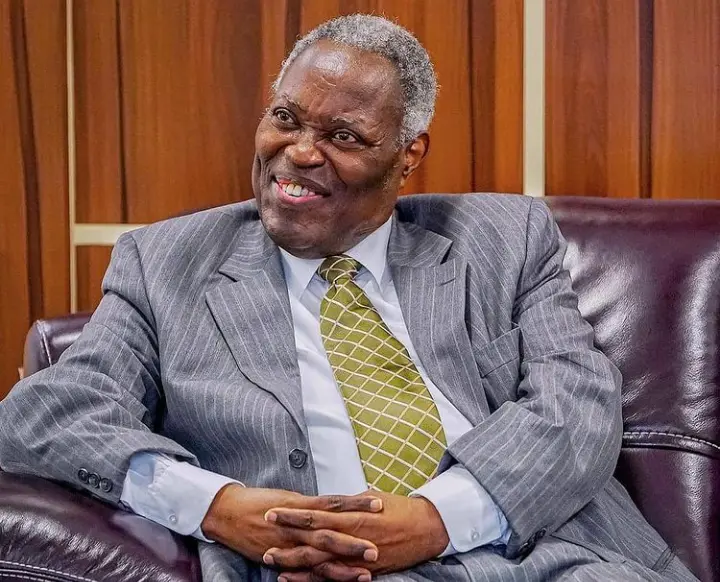 Nigerian Pastors Above 70 Still Vibrant In Kingdom Business
Not long after, in 1982 (aged 41) Deeper Life Bible Church began and since then, the ministry has experienced a tremendous amount of growth. Going by the calculations, Kumuyi has been actively serving the Lord for about 40 years now and has been leading the Deeper Life Bible Church for 39 years. Kumuyi may be ageing in the flesh but is waxing strong in the Spirit.
ALSO, READ Download Pastor Kingsley Okonkwo Messages on Marriage/Relationship
3. Dr Uma Ukpai
Uma Ukpai is a man greatly used by God in the evangelistic ministry. He was born on January 7, 1945 (aged 76). Ukpai does not have a denomination, however, he is the founder and lead evangelist at Uma Ukpai Evangelistic Association (UUEA), a nondenominational gospel ministry based in Uyo, Akwa Ibom State, Nigeria.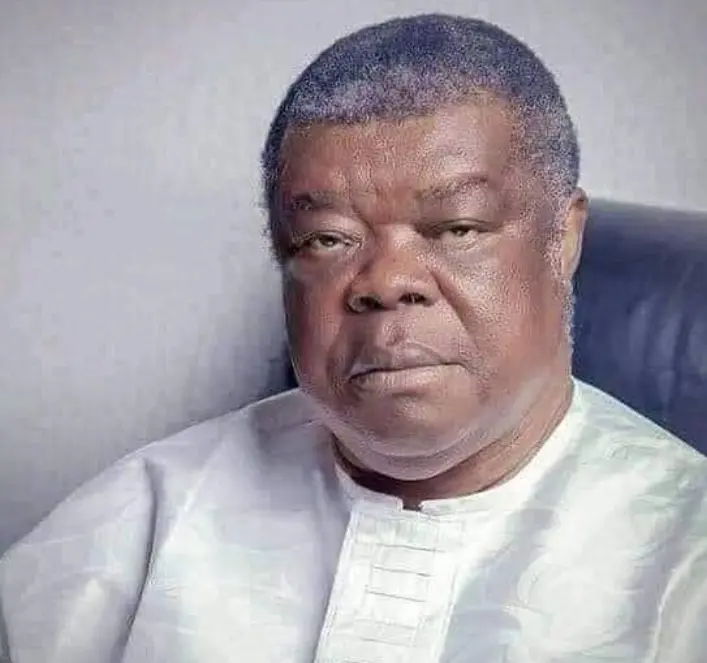 Ukpai is known for his evangelistic-themed messages that seek to restore a balance in the body of Christ in Nigeria. Although Ukpai's walk with the Lord has made him go through a series of trials, he still held on to God and is waxing strong in the work of the Lord at age 76.
ALSO, READ Download All Pastor Kingsley Okonkwo Messages on Emotion And Character
4. Dr Mike Okonkwo
Mike Okonkwo is the founder and lead pastor of The Redeemed Evangelical Mission (TREM). Okonkwo was born on September 6, 1945 (aged 76). He received Jesus into his life in 1970 (aged ) but was ordained a minister under the United Church of Christ (UCC) in 1971. Also, became a pastor in the same ministry and was actively serving the Lord there from 1971 to 1980. It was in 1981, the Lord called him to start TREM.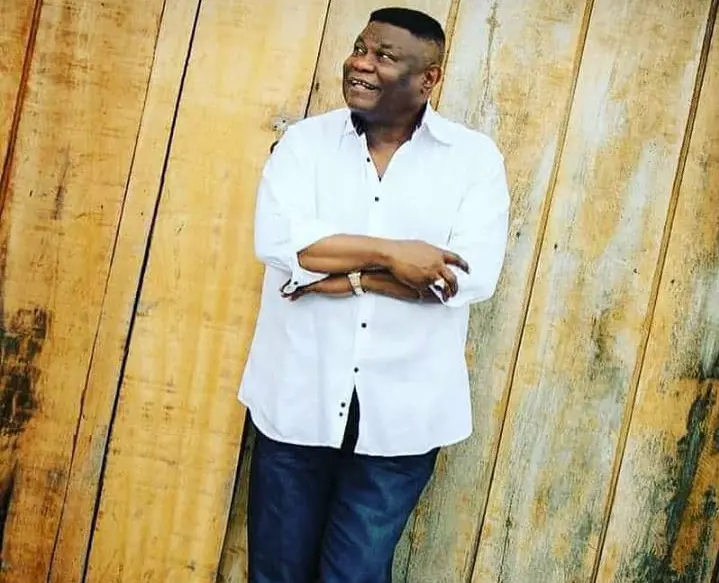 It has been 40 years since Okonkwo founded TREM, and if one adds the years he has been actively working in the ministry, then it is over 40 years. Notwithstanding, Okonkwo does not look like one who is stopping anytime soon, as the grace of God sufficiently backs him up for more.
DO YOU HAVE MORE FOR US^?? KINDLY SHARE BELOW