India's Manipur: Tension As 400 churches Burned, 60 Christians Killed In Weeks
The northern Indian state of Manipur is still in a state of disquiet weeks after a terrible wave of violence killed at least 73 people, most of whom were Christians, and resulted in the burning, damage, or destruction of roughly 400 churches.
ALSO, READ India: Christians Beaten To Death In Wave Of Violence; Evangelical Group Issues Call For Peace
Kuldeep Singh, a security advisor to the Manipur Government, told reporters Saturday that 488 weapons and about 6,800 rounds of ammunition looted amid the strife had been retrieved, Ukhrul Times reported.
The Assam Rifles recovered 22 pounds (10 kg) of explosives and 2,000 BIPL detonators.
The largely Christian tribals belonging to the Kuki-Zo communities, who reside on the hills of Churachandpur district, say two groups of the predominantly Hindu Meitei community — Arambai Tengoll, also known as "black-shirts," and Meitei Leepun — were behind the violence.
Beginning on May 3 and lasting for at least four days, the violence mostly affected the areas of Imphal Valley and Churachandpur. Authorities continue to be on edge about the situation because both communities have amassed a large number of firearms, raising the possibility of retaliatory attacks.
India's Manipur: Tension As 400 churches Burned, 60 Christians Killed
The Indian Express earlier reported that over 1,000 weapons and 10,000 rounds of ammunition were stolen from the Manipur Police Training College, two local police stations, and an IRB battalion camp in Imphal by members of the Meitei ethnic group. The report also noted, without stating specific figures, that police stations in Churachandpur were attacked and looted by the Kuki community.
Over the course of the conflict, at least 73 individuals have been killed, with 64 of them belonging to the Christian tribal minority, and over 200 others injured. More than 1,700 homes were either damaged beyond repair or completely destroyed in fires. About 35,000 people from tribal Christian villages have been displaced as a result of the unrest.
ALSO, READ Churches In Kaduna Close 2 Hours Earlier Over Fear Of Attacks
The houses of Meiteis in the Christian tribal-majority Churachandpur have also been damaged or destroyed.
A local source informed The Christian Post that the violence and ensuing tensions have caused a complete exodus of tribal residents from the Imphal Valley. Similarly, all Meiteis previously residing or working in Churachandpur, including government and police officials, have fled the area.
India's Manipur: Tension As 400 churches Burned, 60 Christians Killed
According to the source, Christian organizations in the area have recorded the burning, damage, or destruction of 397 churches and six Christian institutions amid the wave of violence. Significantly, these churches primarily served as places of worship for Meitei Christians. It is alleged that these structures were primarily targeted and destroyed by Meitei Hindus.
Archbishop Dominic Lumon of Imphal, whose jurisdiction covers the entirety of Manipur, has launched an appeal for funds to assist those impacted by the violence.
He warns of a "general sense of hopelessness and desperation" throughout the region, acknowledging that all communities, regardless of their affiliation, are affected by the ongoing strife.
ALSO, READ Top 20 Christian Charities/Organizations In Poor Countries To Support (2023)
Fr. Varghese Velikakam, Vicar General of the Diocese of Imphal, criticized local police for their failure to prevent the attacks and questioned the lack of guards after attempted assaults.
Videos of the violence show police looking on or participating in the violence on tribal people.
Despite the apparent targeted nature of these attacks, Fr. Varghese advised the Church to act cautiously, maintain neutrality and promote peace and unity.
Northeast India has had long-standing ethnic tensions. In Manipur, the Meiteis and the tribal communities have long been at odds over issues such as land ownership and affirmative action policies.
India's Manipur: Tension As 400 churches Burned, 60 Christians Killed
The Hindu nationalist Bharatiya Janata Party, led by Chief Minister N. Biren Singh, classed most tribal villages as reserved forests after winning state elections in 2017. This effectively treated the tribal people as illegal immigrants. This action, combined with the Meiteis' continuous pursuit of tribal status, has greatly aggravated relations between the two communities.
The top court in Manipur ordered the government last month to evaluate the Meiteis' quest for formal status as a tribal group, which has further agitated the indigenous populations. A tribal student group's protests against this demand sparked the latest outbreak of violence.
About 42% of the state's residents identify as Hindu Meiteis, while another 42% identify as Christian tribals. In spite of this equilibrium, the Meiteis have traditionally held sway over the state's political and economic systems.
In addition, Chief Minister Singh has been accused of straining interfaith relations by ordering the demolition of churches on government-owned land in Imphal.
ALSO, READ Apostle Johnson Suleman Tweets 'My Time Has Come' Hours After Deaths Of Clergymen
India's Manipur: Tension As 400 churches Burned, 60 Christians Killed
The widespread violence and targeted attacks against the Christian community have raised concerns about the region's potential escalation of religious conflict.
Manipur's future remains cloudy as affected communities deal with the fallout, depending on whether or not the government can ease tensions and whether or not affected communities are ready to participate in peace-building initiatives.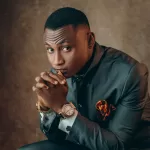 I Am A God-kind Gospel Blogger, Gospel Content Writer, Evangelist, Songwriter, Teacher and Soul-Winner and the Chief-editor of ThePreachersPortal.Org. Right here, you will get access to the Latest and Trending Gospel songs worldwide, Live Streams, Audio Messages, Motivational Articles and Inspirational content as we share them for free. Follow me on social media to learn more about this movement. -ThePreacherMan