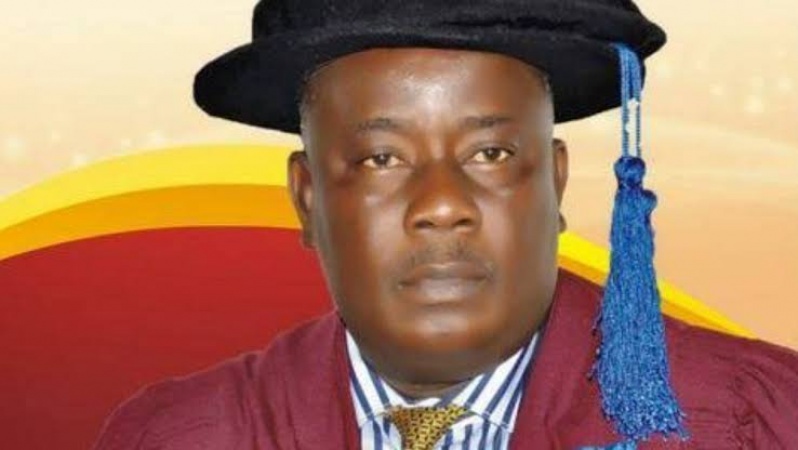 UNIPORT's New DVC Dies Suddenly After 2 Days Of Appointment
UNIPORT's New DVC Dies Suddenly After 2 Days Of Appointment
Newly Appointed DVC Of UNIPORT Dies After 2 Days
Just five days after his election as the Deputy Vice-Chancellor-elect, Academic, University of Port Harcourt (UNIPORT), Prof Andrew Efemini, died. The late Professor of Philosophy was along with others awaiting the ratification of his elevation by the institution's Governing Council before he died in the early hours of Saturday.
ALSO, READ List Of Popular Pastors Who Have Died In 6 Months (Dec 20′- June 2021)
The university community, academics and human rights and civil society families have been thrown into mourning by news of the sudden demise of the outspoken professor. As expected, the news of his demise instantly went viral on many platforms on the Internet.
The late Prof Efemini had always made his health status public that he had been a diabetic patient for many years. It was not clear at the time of filing this report whether the deceased died of complications from the terminal disease he had been battling with
UNIPORT's New DVC Dies Suddenly After 2 Days Of Appointment
Reliable sources in the university confirmed the sad incident but pleaded anonymity.
"This is because his immediate family has not officially communicated to the university about the sad demise of academics," a source said. The sources also corrected social media reports that he was "appointed" as DVC, Academic.
ALSO, READ CAN Finally Send Condolence Message 3 Days After TB Joshua's Death
A statement last Saturday by the Public Relations Officer of the institution, Sam Kpenu, reads; "The Management of the University of Port Harcourt announces the sudden demise of Deputy Vice Chancellor-designate in charge of Academic, Prof Andrew Efemini, whose unfortunate death took place on Saturday, July 31, 2021, at the University of Port Harcourt Teaching Hospital (UPTH)
UNIPORT's New DVC Dies Suddenly After 2 Days Of Appointment
"Speaking when he paid a condolence visit to the family, the Vice-Chancellor, Prof Owunari George will describe Prof Efemini as a man of ideas, whose contributions had assisted the growth of the university. The vice-chancellor said the exit of Prof Efemini was a personal loss to him.
"Efemini was elected as Deputy Vice-Chancellor (Academic) at the 459th Senate Meeting (Extra-ordinary) on Wednesday, July 28, 2021. His appointment was awaiting approval by the Governing Council before his untimely demise on Saturday.
"He was a Professor of Philosophy of Development in the Department of Philosophy, Faculty of Humanities.