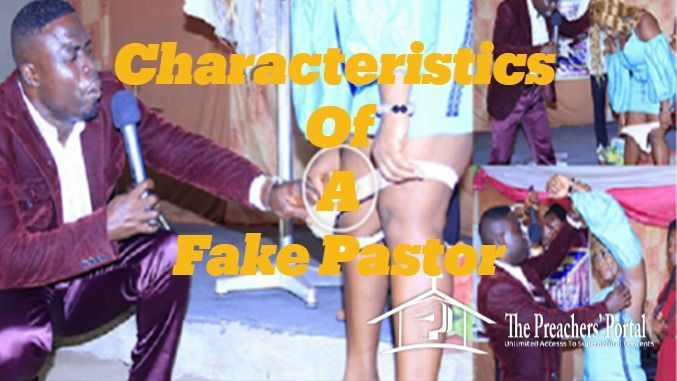 Characteristics Of A Fake Pastor
Characteristics Of A Fake Pastor
How To Know A Fake Pastor
The Pastoral profession has in recent times been constantly dragged to mud by people. This is because some charlatans have taken the title and made a mess out of it. There seem to be more fake pastors these days than original, but that is absolutely not correct.
The devil is projecting the deeds of the fake so much that you barely know if there are real servants of God.  The Bible Says in Rom 11:3 3"Lord, they have killed Your prophets and torn down Your altars. I am the only one left, and they are seeking my life as well"?
4. And what was the divine reply to him? "I have reserved for Myself seven thousand men who have not bowed the knee to Baal." 5In the same way, at the present time there is a remnant chosen by grace.…
Every time you see a true servant of God, there are 7000 more in his stead, then do the math. I have written an article on how to know a Genuine Pastor do well to read that as well.
ALSO, READ Characteristics Of A Genuine Pastor
Listed Below is a chronological description and explanation of the attributes of a fake pastor or priest. These traits when evident in a pastor is a perfect pointer that he/she is not Genuine
These Are The Characteristics Of A Fake Pastor
P – People Pleaser / Promiscuous / Proud 
People Pleaser: Always out to say what the multitude wants to hear and not what God is saying. Doing the bidding of the crowd against God's will, they want to make the crowd love them against God's will. This is a pointer that a pastor is fake. A pastor should speak as He hears from God not as he thinks in his heart.  
Promiscuous: one common characteristic Is the love for women and material things. They sleep with almost all their members and still maintain the status of a pastor. They love the things of this world more than God.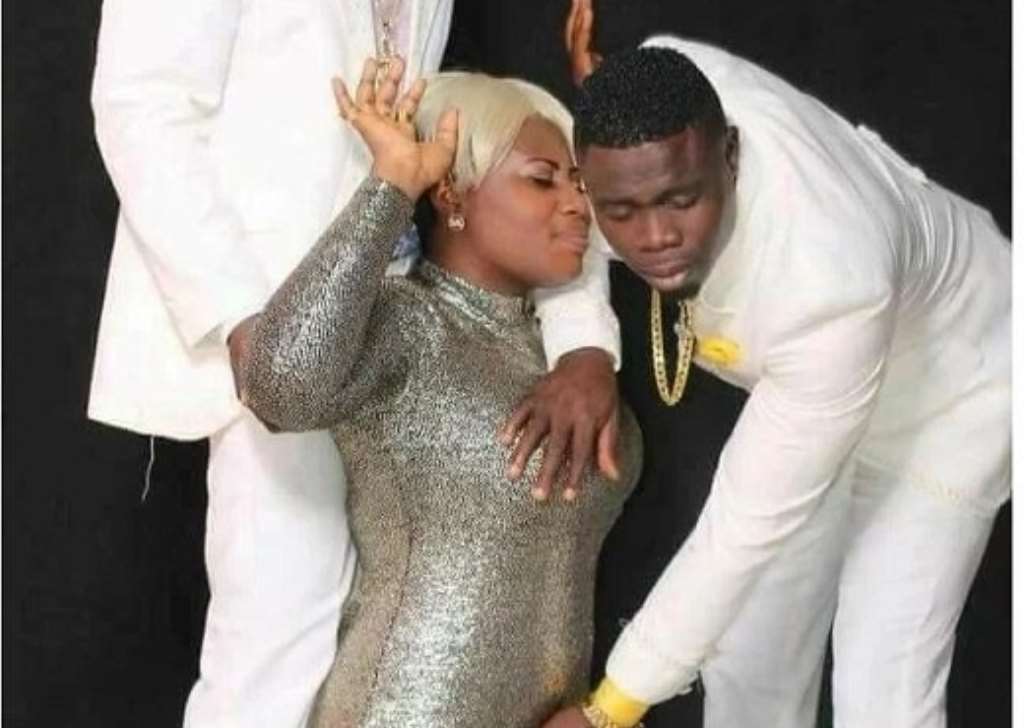 Proud: They boast about what they have and how much they have acquired more than the work of salvation and the acts of God. They present themselves to be more righteous than others and speak highly of themselves more than Jesus Christ. A proud pastor leaves the sermon and tells stories about how he travels, what he wears and what he spends. 
A – Antagonist / Actor/ 
Antagonist; Always talking about others in a way to bring them down especially those of the same faith. He condemns every other pastor and is ready to lash out at any opportunity he gets. Not happy with other people's progress and exploits in ministry, always tagging other people's results to fraud. 
Actor; They act their way to the hearts of people. As they believe that people move by what they see, they create scripts in deception to win the minds of people. They are garrulous, and carry out demonstrations and gimmicks to prove their authenticity but end up making a show of shame.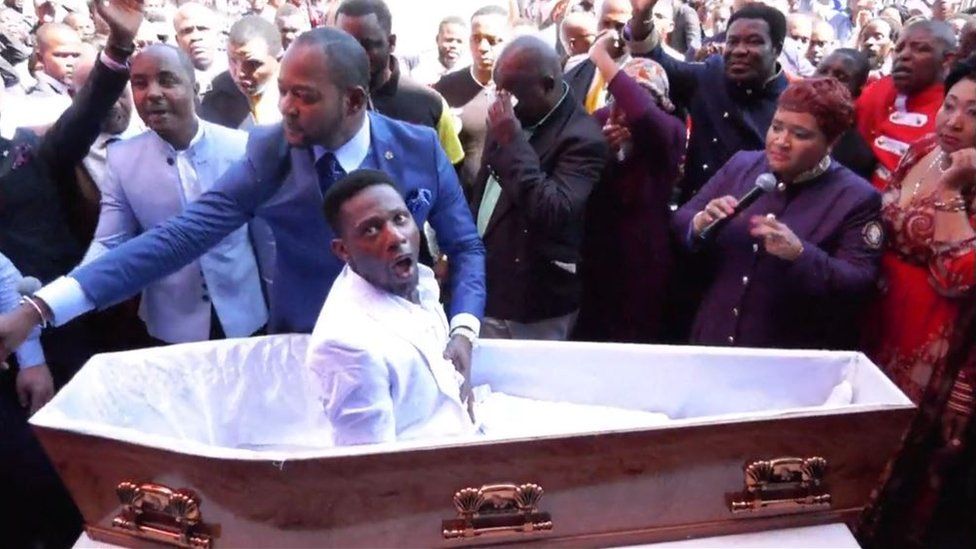 S – Scandalous/ Showmanship / Sinful / Selfish
Scandalous: Full of scandals, never out of the radar, mischievous and dubious in character. Lacks the fruit of the spirit. 
Showmanship: Enjoys the spotlight, always wants to be behind the success of his ministry and not God, They accord the progress of the ministry to their efforts alone, financially and otherwise. 
Sinful: Still subject to the control and working of the flesh. Canal mindedness is not spiritual and modest. 
Selfish: They only look out for themselves more than the work of God in their hands. They spend more on themselves than on kingdom advancements and projects. A fake pastor makes the church look less than his own house. Takes money and spends it on himself alone. No compassion for souls and no willingness to be a blessing to others or impact lives. 
T – Taskmaster
They make demands from members to milk them of their resources. Forcefully coercing people to let go of their material things with the threat of danger and chaos looming. They tell you to always sow before they pray for you if not you would not survive the next day or lose all you have. They make terrible demands and tag it sacrifice because they know what you can afford. Torment you with their position and force you to do their bidding and not as an instruction from God.  
O – Opportunist
They are after every opportunity to make a profit irrespective of what it would cost them, their salvation or calling. These men take over things committed to their hands for reproof or repair. They are covetous, rapacious, insidious and cunning. 
R – Rude/ Rebellious 
Rude to elders, people in Authority, senior colleagues. They don't have the attributes of a genuine pastor. They sudden take the position of God over people and think it's their right to speak to people anyhow. 
Rebellious: They rebel against God, carry out false teachings and doctrines. Misinterpret and misrepresent God's word to suit their objective 
Aside from these attributes, most importantly is the lack of the Spirit In God in them. A man born of the Spirit has the fruits of the Spirit as proof to show for it. When they don't have the Spirit Of God they go for fetish powers and methods. Beware and be wise they are a lot of them out there, Wolves, but the good thing is many are the Genuine ones as well.
If you have other attributes and you feel it should be in this article please drop in the comment box.
ARE YOU BORN AGAIN? IF NO ACCEPT JESUS NOW
Accept Jesus Christ today and secure a life of eternal rest and Glory …
Say this 1 Minute Prayer 

Lord Jesus, I believe you died for my sins, Forgive me of all my iniquities. I accept you as my Lord and Saviour from today and forevermore. Come and Be the Lord of my life and I am willing to obey your command and live according to your will as you help me, Thank you for accepting me into your fold. AMEN

JOHN 3: 3 Jesus answered and said unto him, Verily, verily, I say unto thee, Except a man be born again, he cannot see the kingdom of God,
Thanks for reading …..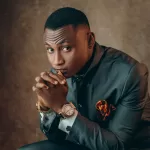 I Am A God-kind Gospel Blogger, Gospel Content Writer, Evangelist, Songwriter, Teacher and Soul-Winner and the Chief-editor of ThePreachersPortal.Org. Right here, you will get access to the Latest and Trending Gospel songs worldwide, Live Streams, Audio Messages, Motivational Articles and Inspirational content as we share them for free. Follow me on social media to learn more about this movement. -ThePreacherMan