News
'Let Peace Reign Tope Alabi Is Our Mother' – "Oniduro Mi" Singer Yinka Alaseyori
'Let Peace Reign Tope Alabi Is Our Mother' - "Oniduro Mi" Singer Yinka Alaseyori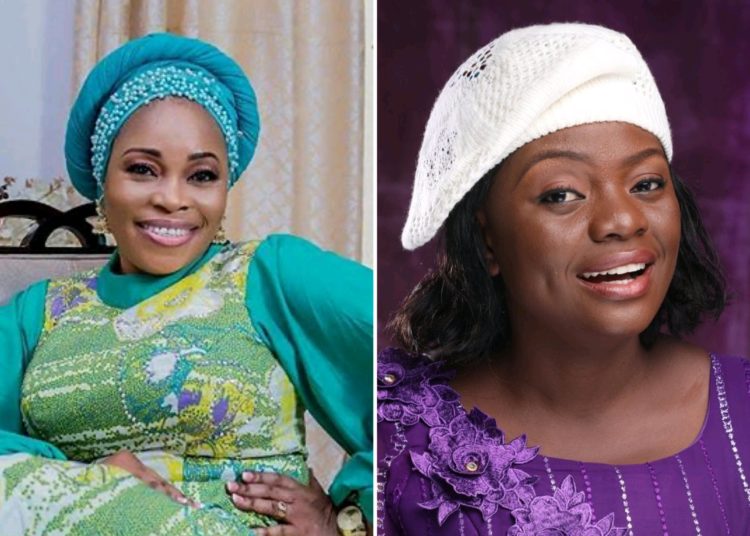 'Let Peace Reign Tope Alabi Is Our Mother' – "Oniduro Mi" Singer Yinka Alaseyori
'Let Peace Reign Tope Alabi Is Our Mother' – "Oniduro Mi" Singer Yinka Alaseyori
Gospel minister, Adeyinka Alaseyori, has called for a truce of criticism that followed Tope Alabi's demeaning of her song. Alaseyori had in a song describing God as her (spiritual) guarantor.
The song, 'Oniduro mi e seun', meaning 'thank you my guarantor', became very popular among the people of the South West.
But, Tope Alabi, during an event, said it will be wrong for anybody to tag God as his or her guarantor.
ALSO, CHECK Adeyinka Alaseyori – Oni Duro Mi Ese O | Download Mp3
She claimed that she wanted to sing the song, but the Holy Spirit told her to shut up.
Her comment generated diverse reactions with some Nigerians saying she was only envious of Alaseyori.
ALSO, READ What Happened Between Tope Alabi And Adeyinka Alaseyori (Oniduro mi)
However, Alaseyori on Tuesday night appealed to fans to allow peace to reign.
According to her, Tope Alabi is a mother in the industry.
"I am delighted to worship and praise God. I want everyone all over the world to join me and I would like to say this.
"Please, let peace reign. Mummy Tope Alabi is our mother. Let us embrace peace and be happy in God," she added.