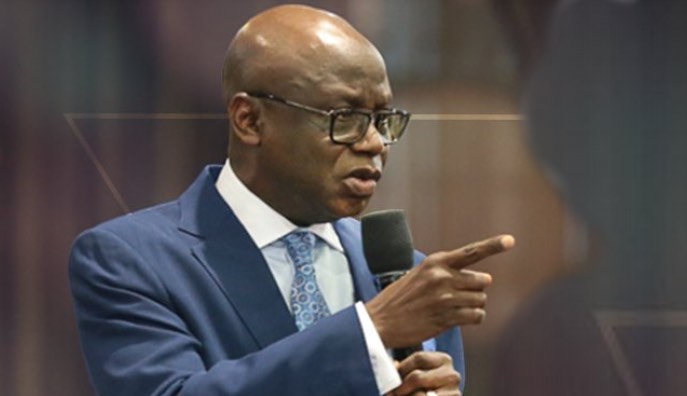 Pastor Bakare Proposes A National Movement To Fight Buhari's Government
Pastor Bakare Proposes A National Movement To Fight Buhari's Government
A viral video has emerged of Pastor Tunde Bakare's sermon on Sunday 25 July uploaded on YouTube. In the sermon, the former vice-presidential running mate to Buhari in the 2011 election, openly declared a parting of ways. with his former running mate.
He said he would launch a National Movement, with the slogan, Nigeria for Nigerians.
ALSO, READ Joe Biden Becomes 1st President To Omit 'God' From National Day of Prayer Proclamation
He also said the movement would deliver Nigerians from Buhari's tyranny.
Declaring that it's now a fight to finish with the Buhari government, Bakare reminded Buhari that he is today the commander-n-chief because Nigerians put him there.
ALSO, READ RCCG Won't Comply With Twitter ban: "Tweeting is a human right" – Pastor E A Adeboye
"You are C-I-C of nothing unless the people put you there", he said.
WATCH A VIDEO FROM THE SERMON BELOW