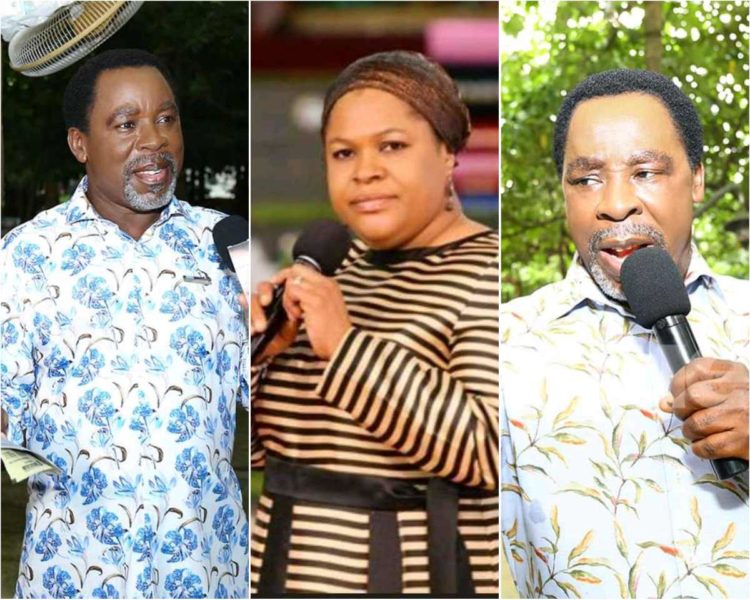 T.B Joshua's Wife Breaks Silence Hours After Her Husband Passed
T.B Joshua's Wife Breaks Silence Hours After Her Husband Passed
The wife on TB Joshua has taken to social media for the first time after the demise of her husband on Sunday the 6th of June, 2021.  READ HERE FOR MORE
Despite the ban by the FG of Nigeria against making use of the microblogging platform in Nigeria, she went on to write a short note which read
"Losing a loved one is never easy; whether sudden or foreseen. It is always heart-breaking. Grief can wreak havoc on our overall well-being. That's why it's important to stay rooted in the Almighty. Only He can lessen our heartache and comfort us in these times. Seek refuge in him."
ALSO, READ Meet The 5 Wise Men T.B Joshua Raised To Continue His Ministry (Photos)
In support of her followers who feel her pain, they took to her comment section to flood it with condolences
It's really a great loss to her and the church at large. The death of T.B Joshua is still what many people are yet to believe, as many of his followers said that he's asleep meditating. Death is part of life, it cannot be stopped once it's time, we all should pray it meets us at the right time.
ALSO, READ It's High Time You Kept Quiet: The Benefits Of Working in Silence
Condolences to the Synagogue Church Of All Nations and its members all over the world. The lord will grant each and every one of them the fortitude to bear the great loss.