DCLM Daily Manna Devotional
DCLM Daily Manna For Today | 20 March 2022 | Devotional
DCLM Daily Manna For Today | 20 March 2022 | Devotional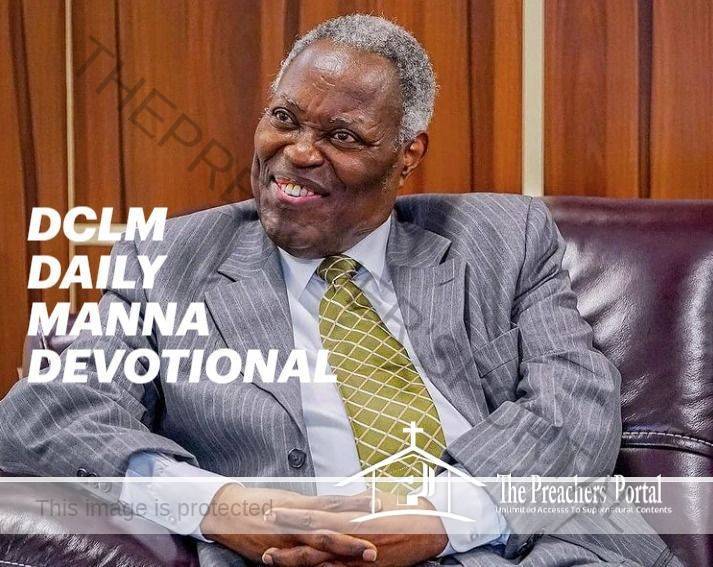 DCLM Daily Manna For Today | 20 March 2022 | Devotional
DCLM Daily Manna For Today | 20 March 2022 | Devotional
CLICK HERE FOR PREVIOUS READING 
DCLM Daily Manna 20th March 2022 Deeper Life Devotional For Sunday Written by Pastor W. F. Kumuyi — Help From The Son
TOPIC: Help From The Son
TEXT: Matthew 9:27-38 (KJV)
27 And when Jesus departed thence, two blind men followed him, crying, and saying, Thou son of David, have mercy on us.
28 And when he was come into the house, the blind men came to him: and Jesus saith unto them, Believe ye that I am able to do this? They said unto him, Yea, Lord.
29 Then touched he their eyes, saying, According to your faith be it unto you.
ALSO, READ DCLM Daily Manna For Today | 8th January 2022 | Devotional
30 And their eyes were opened; and Jesus straitly charged them, saying, See that no man know it.
31 But they, when they were departed, spread abroad his fame in all that country.
DCLM Daily Manna For Today | 20 March 2022 | Devotional
32 As they went out, behold, they brought to him a dumb man possessed with a devil.
33 And when the devil was cast out, the dumb spake: and the multitudes marvelled, saying, It was never so seen in Israel.
34 But the Pharisees said, He casteth out devils through the prince of the devils.
ALSO, READ DCLM Daily Manna For Today | 4th December 2021 | Devotional
35 And Jesus went about all the cities and villages, teaching in their synagogues, and preaching the gospel of the kingdom, and healing every sickness and every disease among the people.
36 But when he saw the multitudes, he was moved with compassion on them, because they fainted, and were scattered abroad, as sheep having no shepherd.
37 Then saith he unto his disciples, The harvest truly is plenteous, but the labourers are few;
38 Pray ye therefore the Lord of the harvest, that he will send forth labourers into his harvest.
KEY VERSE: "And when Jesus departed thence, two blind men followed him, crying, and saying, Thou Son of David, have mercy on us." – (Matthew 9:27)
DCLM DAILY MANNA FOR TODAY
MESSAGE
What admirable quality do we find in the Lord? What moves Him to command miracles and signs and wonders into our lives? |What does He see in us that automatically make heaven to come to our aid when we call on Him? Many questions with one answer: the Lord loves the redeemed who recognise and honour the messiahship of His Son and seek Him from that hallowed standpoint. He grants such petitions speedily.
ALSO, READ DCLM Daily Manna For Today | 26th December 2021 | Devotional
Therefore, when two blind men needed healing from Jesus Christ, they backed up their quest by appealing to Him as the Son of David. It was a prophetic appellation that pleased the Lord because it revealed their faith in His connection to the undeniable power of God. Thus, they were healed according to their faith that Jesus, the Messiah, could heal them.
Getting to know the Lord enhances our worship. While we worship the holy Lord, we present our requests in line with His will. Answer from heaven is guaranteed when we trust in Him. God is always willing to help us more than anyone on earth can. He is delighted to see us ask for His help.
ALSO, READ DCLM Daily Manna For Today | 14th December 2021 | Devotional
DCLM Daily Manna For Today | 20 March 2022 | Devotional
We are at liberty any time to take advantage of this unfailing provision to access heaven and receive answers to our petitions and passionate requests. All categories of men who desire God's intervention will get what they want if they go to Him the right way, worshipping in faith that honours His Son's name. We can also apply the name of Jesus to rise above all challenges of life. Why wait any longer? Take advantage of your knowledge of the Son to obtain your desire by faith.
THOUGHT FOR THE DAY:
God honours our requests in the name of His Son.
THE BIBLE IN ONE YEAR:
Jeremiah 46-48
DCLM Daily Manna 20 March 2022 was written by Pastor W. F. Kumuyi; is the founder and General Superintendent of the Deeper Life Bible Church situated at KM 42 on the busy Lagos-Ibadan Expressway, Nigeria.
ALSO, READ DCLM Daily Manna 20 July 2021 Devotional
JESUS IS COMING SOON!!!
ALSO, ARE YOU BORN AGAIN? IF NO ACCEPT JESUS NOW
Accept Jesus Christ today and secure a life of eternal rest and Glory …
SAY THIS 1 MINUTE PRAYER 

LORD JESUS, I BELIEVE YOU DIED FOR MY SINS, FORGIVE ME OF ALL MY INIQUITIES. I ACCEPT YOU AS MY LORD AND SAVIOUR FROM TODAY AND FOREVERMORE. COME AND BE THE LORD OF MY LIFE AND I AM WILLING TO OBEY YOUR COMMAND AND LIVE ACCORDING TO YOUR WILL AS YOU HELP ME, THANK YOU FOR ACCEPTING ME INTO YOUR FOLD. AMEN

JOHN 3: 3 JESUS ANSWERED AND SAID UNTO HIM, VERILY, VERILY, I SAY UNTO THEE, EXCEPT A MAN BE BORN AGAIN, HE CANNOT SEE THE KINGDOM OF GOD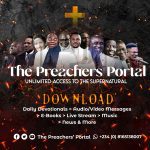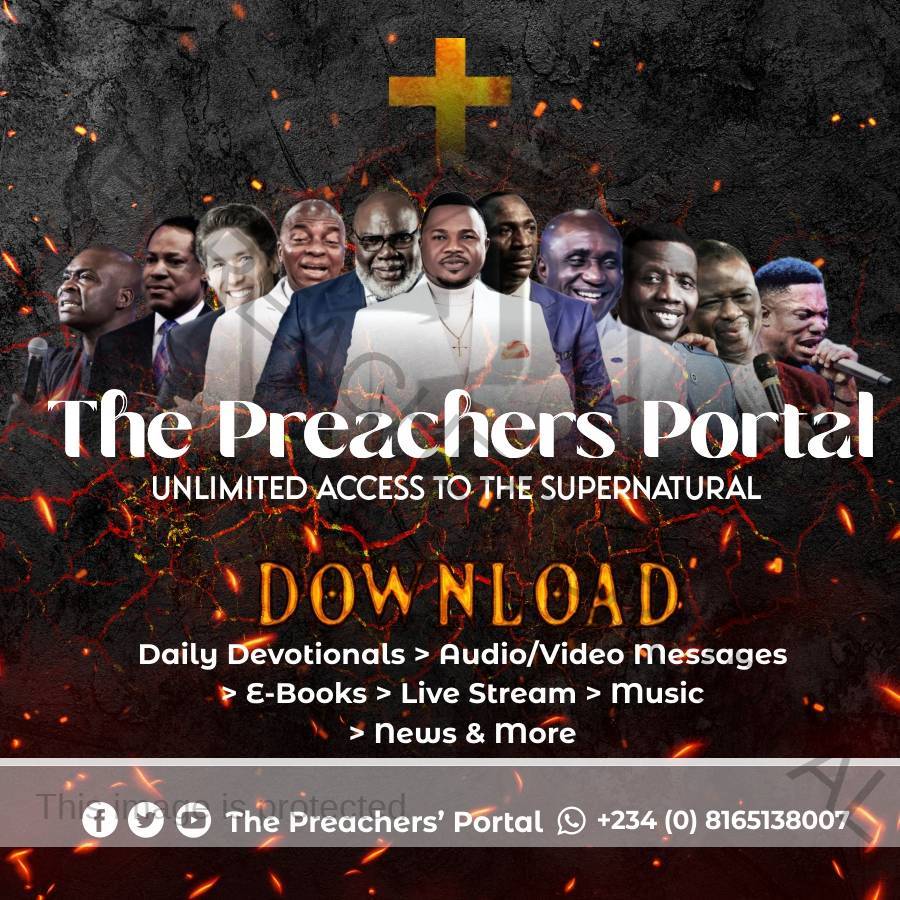 I Am A God-kind Gospel Blogger, Gospel Content Writer, Evangelist, Songwriter, Teacher and Soul-Winner. The Chief-editor of ThePreachersPortal.Org. I have worked with media houses of various religious organizations and NGOs. On This Platform, You will get access to Daily Devotionals, Live Streams, Audio Messages, Motivational Articles and Inspirational content as I share them for free. Follow me on social media to learn more about this movement.