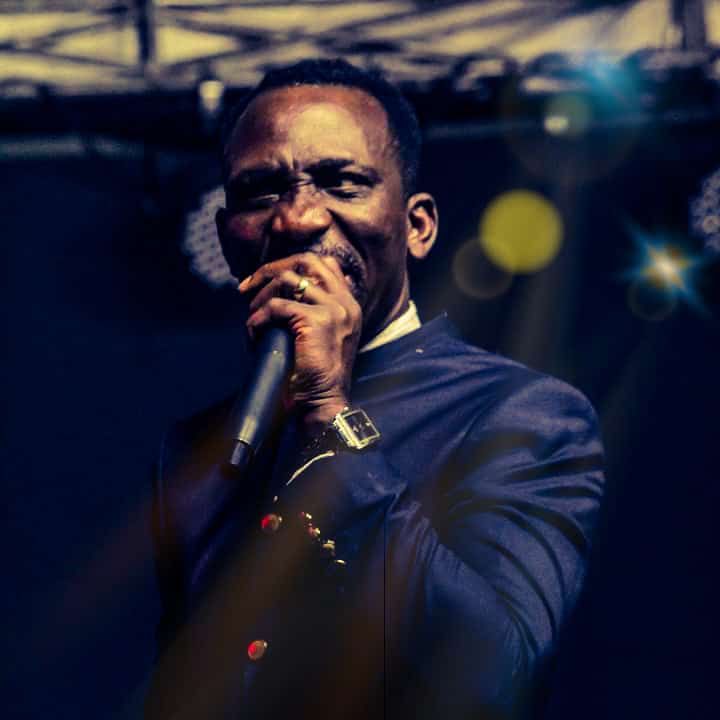 Hindrances To The Life Of Dedication (1&2) BY Dr Paul Enenche
Hindrances To The Life Of Dedication (1&2) BY Dr Paul Enenche
DUNAMIS INTERNATIONAL GOSPEL CENTRE (DIGC)
TESTIMONIES AND THANKSGIVING SERVICE – SUNDAY, 28TH FEBRUARY 2021
ANCHOR SCRIPTURE(S): 2 TIMOTHY 3:1-5; MATTHEW 24:12
MESSAGE TOPIC: HINDRANCES TO THE LIFE OF DEDICATION (1&2)
BY: DR. PAUL ENENCHE
SERVICE OBJECTIVE(S): Understanding those factors that hinder the life of dedication.
The Bible makes it very clear that in the end times it will be increasingly difficult to remain dedicated to God.
The Bible also makes it clear that as we approach the end of the world, love for God and for the things of God shall come under attack
HINDRANCES TO THE LIFE OF DEDICATION:
Societal Influence (2Tim. 3:1-5; Ex. 23:2)
WHAT SOCIETAL INFLUENCE REFERS TO:
1a. The temptation to belong
1b. The temptation to do what the multitude is doing
1c. The fear of being labelled anti-social
It doesn't matter what people say of you for as long as God is okay with you
Comparison with others (2Cor. 10:12; 1Kings 19:4)
WHAT IS THE CHALLENGE WITH COMPARISON WITH OTHERS?
2a. Using the commitment of others as the standard for personal commitment
2b. Using the zeal or the passion of others to justify personal zeal and passion
2c. The decision to bring your commitment down to the level of others
Earthly-mindedness (Col. 3:1-2; Rom. 12:1-2; Matt. 13:22)
WHAT EARTHLY-MINDEDNESS REFERS TO:
3a. A heart that is choked with the affairs and issues of this life (Matt. 13:22)
When the heart is choked, life becomes unfruitful
Everything we have is to prepare us for our ultimate home
Ungodly company (1Cor. 15:33; Prov. 13:20)
The kind of person you call a friend can become the greatest damage or the greatest blessing of your life
THE CHALLENGE WITH UNGODLY COMPANY:
4a. Ungodly company produces ungodly influence that attacks commitment to God
4b. Ungodly company has the tendency to undermine zeal and passion for God
4c. Ungodly company has the tendency to mock your devotion and dedication to God
No association, company or relationship leaves you neutral
The life of compromise (Matt. 24:12; Prov. 28:1; Isa. 59:1-2)
5a. Iniquity attacks love for God (Matt. 24:12)
5b. Sin reduces spiritual authority and audacity (Prov. 28:1)
When your conscience is clear your boldness is sure
Iniquity attacks vocality
5c. Sin brings distance between man and God (Isa. 59:1-2)
The self-first mentality (Matt. 6:33; 8:21-22)
6a. The self-first mentality is the enemy of the God-first lifestyle and it is the God-first mentality that guarantees our goodly outcome on the earth
You can serve God as a civil servant, a doctor or even a lawyer with the usefulness of your life; don't put everything else first and put God last (Matt. 8:21-22)

Hindrances To The Life Of Dedication (1&2) BY Dr Paul Enenche
COUNSEL:
Do away with everything that hampers your dedication to God so that you don't live a wasted life
PRAYER
Father, thank You for Your Word to me today. To You be all the glory Lord, in Jesus' name.
PROPHETIC DECLARATIONS:
Whatever is called pressure in your life is melting away right now!
Everything taking you back, today, the link is broken! You are going forward!
Everything the devil has deposited in your body is coming out now!
Every generational curse, ancestral curse and satanic deposit on your life and on your children is flushed out now!
Every deposit, affliction or disease in your life that needs to be set on fire is on fire now!
Every satanic altar and establishment from the gate of hell, fighting and resisting your life and destiny catches fire now!
What will shock you, amaze you, confound you and blow your mind beyond your imagination, Jehovah God will do it for you!
You will not labour in vain! You will not bring forth for trouble! The devil will not end your labour in shame!
Everything that is closed in your life, family and destiny is opened up now!

Hindrances To The Life Of Dedication (1&2) BY Dr Paul Enenche

A testimony that will give you tears of joy is about to happen to you!
In this season, you will experience His love, peace and favour like never before!
The dark cloud of depression, frustration and hopelessness is leaving right now!
Anyone that is a victim of the diabolic attack, today, that attack is over!
Every load the devil has put on your head is returning back to hell now!
Everything that has been paralysed in your life is rising and running!
Everything hanging and suspended is released!
Every label on your life that is not your label is leaving now! GO!
Anything that has followed you all these years, today, they expire forever!
Everything God has said concerning your life, from the Word, that seems to delay, today it is released!
Everything that is not working in your life, today, shall work!
Every force of hell that will not let you rest, in this season, they shall be laid to rest!