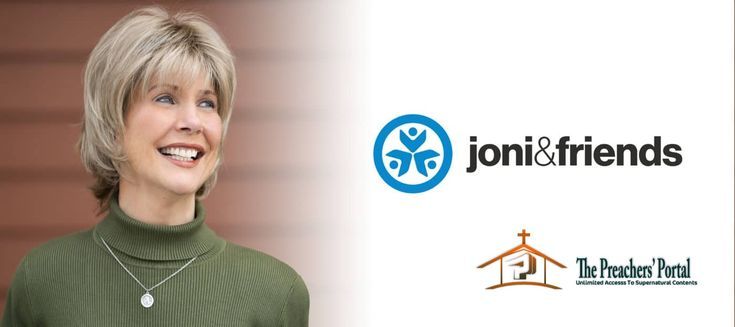 Joni and Friends Devotional | 10 December 2021
Joni and Friends Devotional | 10 December 2021
CLICK HERE FOR PREVIOUS READING 
Joni and Friends Daily Devotional 10th December 2021 Friday Message
Topic:

There Remains a Rest
SCRIPTURE: "There remains, then, a Sabbath rest for the people of God; for anyone who enters God's rest also rests from his own work, just as God did from his. Let us, therefore, make every effort to enter that rest, so that no one will fall by following their example of disobedience."- Hebrews 4:9-11
MESSAGE
One day we will enter into God's seventh and final Day, the Sabbath-rest of eternal joy and peace. And will discover many wonderful riches in heaven and will also discover the absence of some dear helps. We will finally rest from petitioning God because there will be no necessity. We will rest from fasting and watching. No more preaching. No baptism or memorial of the Lord's Supper. The harvest will be gathered in. The tares will be burned.
ALSO READ, Kenneth Copeland Devotional 9 August 2021
And there is one more thing from which we will rest. Evangelizing. There will be no more need to share the Gospel with unsaved people because the kingdom will have been completed. "What? No more witnessing?!" you say.
That's right. There will be plenty of singing and praising, serving, and rejoicing. There will be worship and adoration but no more opportunity to share the Good News with unsaved loved ones.
Joni and Friends Devotional | 10 December 2021
That fact, if anything, should make you get moving down here on earth. There's work to be done. Unsaved friends and neighbors need to know Christ. The lost in your community need to hear the Gospel. Whole nations need to be evangelized. People are on the brink of perishing and the end is fast approaching.
There will be plenty of time to rest in heaven. Now is the time to evangelize.
ALSO READ, Daily Hope Devotional | 6 September 2021 | Rick Warren
Forgive me for shuffling my feet when it comes to sharing your Gospel with those who don't know you, Lord. Today, lead me to someone who needs to hear about you.
Joni and Friends Devotional | 10 December 2021
Joni & Friends Ministries Founded by Joni Eareckson Tada in 1979, Joni and Friends are dedicated to reaching out to families living with disabilities all around the globe with gospel-adorned hope. We extend gospel-centered care through Community Support, Respite, Retreats and Getaways, and Crisis Response. And we connect families with Christ-honoring, disability-friendly churches where they find a place belong.
ALSO, READ Joni and Friends Devotional | 8 November 2021
ARE YOU BORN AGAIN? IF NO ACCEPT JESUS NOW
Accept Jesus Christ today and secure a life of eternal rest and Glory …
Say this 1 Minute Prayer

Lord Jesus, I believe you died for my sins, Forgive me of all my iniquities. I accept you as my Lord and Saviour from today and forevermore. Come and Be the Lord of my life and I am willing to obey your command and live according to your will as you help me, Thank you for accepting me into your fold. AMEN

JOHN 3: 3 Jesus answered and said unto him, Verily, verily, I say unto thee, Except a man be born again, he cannot see the kingdom of God