Rhapsody Of Realities
Pastor Chris Oyakhilome's Rhapsody Of Realities For 22nd November 2022
Pastor Chris Oyakhilome's Rhapsody Of Realities For 22nd November 2022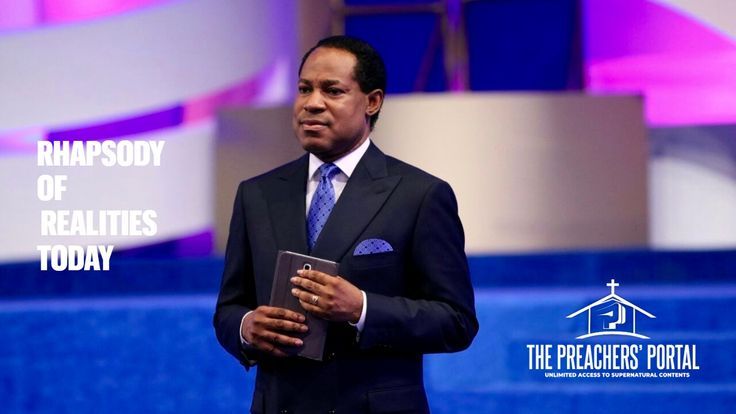 Pastor Chris Oyakhilome's Rhapsody Of Realities For 22nd November 2022
Pastor Chris Oyakhilome's Rhapsody Of Realities For 22nd November 2022
CLICK HERE FOR PREVIOUS READING 
Rhapsody of Realities 22 November 2022 Devotional Guide Tuesday  – Message; Written By Pastor Chris Oyakhilome (Christ Embassy) – He's The First And The Last 
TOPIC: He's The First And The Last
I am Alpha and Omega, the beginning and the ending, saith the Lord, which is, and which was, and which is to come, the Almighty (Revelation 1:8).
MESSAGE 
As you study Jesus in the Scriptures, you come to an unequivocal conclusion: He is Himself God! He's the First and the Last, the beginning and the ending. He's the One described by Daniel as the Ancient of days.
John the Apostle, while exiled on the Island of Patmos, received revelations from the Lord. He said, "I was in the Spirit on the Lord's day, and heard behind me a great voice, as of a trumpet, Saying, I am Alpha and Omega, the first and the last…" (Revelation 1:10-11). That's Jesus!
ALSO, READ Rhapsody Of Realities Today || 31st July 2022 With Pastor Chris
The Lord also said to him, "…Fear not; I am the first and the last: I am he that liveth, and was dead; and, behold, I am alive for evermore, Amen…" (Revelation 1:17-18). The only one who fits this description is Jesus. He's the One that died but is alive forever more. Hallelujah!
Now, if He's the beginning and the ending, that means you have nothing to fear or worry about in your journey of success. He's with you, and in you. As you start, He's right there. On the way, He's right there. At the end, He's also there. He absolutely got you covered. He's with you at every phase of your journey.
Pastor Chris Oyakhilome's Rhapsody Of Realities For 22nd November 2022
No wonder the Bible says in Hebrews 12:2, "Looking unto Jesus the author and finisher of our faith…." That means you don't need to worry about the future; from the very beginning, He already knows the end, and He says, "Fear not." Therefore, be bold and confident always, knowing that you're in Christ, and He's in you, and He's perfected all that concerns you. He's the author (beginning) and perfecter (ending) of all things. Blessed be God!
PRAYER
Precious Lord Jesus, you're glorious, you're great and mighty; you're righteous, holy, pure, and true. You're the Alpha and Omega, the author and perfecter of all things! I rejoice evermore, knowing that you're in me and with me always, guiding me in the path of life, to fulfil your perfect will. Amen.
ALSO, READ Rhapsody Of Realities | 12 September 2021 | Sunday
FURTHER STUDY:
Colossians 1:16-17 (KJV)
16 For by him were all things created, that are in heaven, and that are in earth, visible and invisible, whether they be thrones, or dominions, or principalities, or powers: all things were created by him, and for him: 17 And he is before all things, and by him all things consist.
Pastor Chris Oyakhilome's Rhapsody Of Realities For 22nd November 2022
1 Timothy 6:14-16 (KJV)
14 That thou keep this commandment without spot, unrebukable, until the appearing of our Lord Jesus Christ: 15 Which in his times he shall shew, who is the blessed and only Potentate, the King of kings, and Lord of lords; 16 Who only hath immortality, dwelling in the light which no man can approach unto; whom no man hath seen, nor can see: to whom be honour and power everlasting. Amen.
Colossians 2:9-10 (KJV)
9 For in him dwelleth all the fulness of the Godhead bodily. 10 And ye are complete in him, which is the head of all principality and power:
1-YEAR BIBLE READING PLAN
1 Peter 1:1-21 & Ezekiel 27-28
2-YEAR BIBLE READING PLAN
3 John & Daniel 9-10
Rhapsody of Realities 22 November 2022, Devotional Message. Rhapsody of Realities By Pastor Chris Oyakhilome remains a life guide with rich and impactful teachings from God's Word. Also, millions of Rhapsody of Realities, the best-selling daily devotional and Bible study guide have been distributed in 242 countries in 2010 languages of the world… and we're still counting. Also,
YOU CAN ALSO READ OTHER DAILY DEVOTIONALS BELOW
---
JESUS IS COMING SOON!!!
ARE YOU BORN AGAIN? IF NO, ACCEPT JESUS NOW
Accept Jesus Christ today and secure a life of eternal rest and Glory …
SAY THIS 1 MINUTE PRAYER

LORD JESUS, I BELIEVE YOU DIED FOR MY SINS, FORGIVE ME OF ALL MY INIQUITIES. I ACCEPT YOU AS MY LORD AND SAVIOUR FROM TODAY AND FOREVERMORE. COME AND BE THE LORD OF MY LIFE AND I AM WILLING TO OBEY YOUR COMMAND AND LIVE ACCORDING TO YOUR WILL AS YOU HELP ME, THANK YOU FOR ACCEPTING ME INTO YOUR FOLD. AMEN

JOHN 3: 3 JESUS ANSWERED AND SAID UNTO HIM, VERILY, VERILY, I SAY UNTO THEE, EXCEPT A MAN BE BORN AGAIN, HE CANNOT SEE THE KINGDOM OF GOD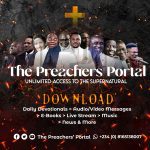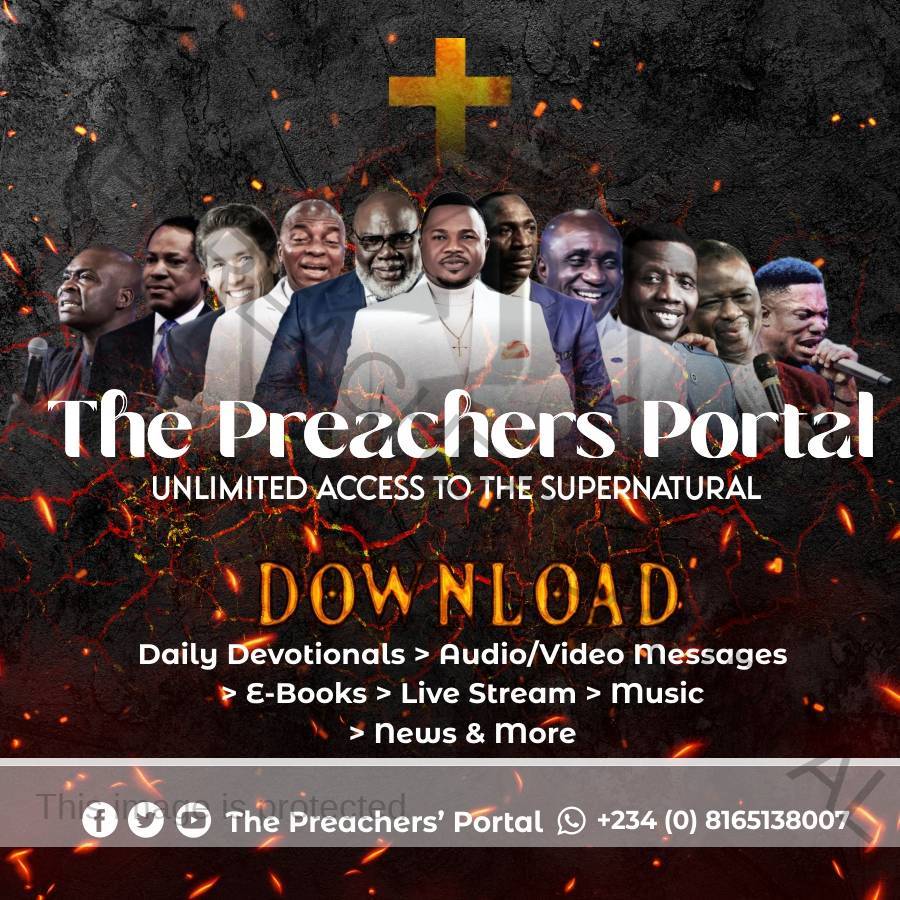 I Am A God-kind Gospel Blogger, Gospel Content Writer, Evangelist, Songwriter, Teacher and Soul-Winner. The Chief-editor of ThePreachersPortal.Org. I have worked with media houses of various religious organizations and NGOs. On This Platform, You will get access to Daily Devotionals, Live Streams, Audio Messages, Motivational Articles and Inspirational content as I share them for free. Follow me on social media to learn more about this movement.