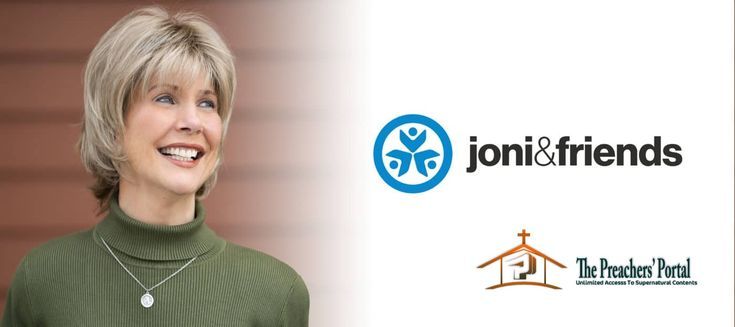 Joni and Friends Devotional | 20 November 2021
Joni and Friends Devotional | 19 November 2021
CLICK HERE FOR PREVIOUS READING
Joni and Friends Daily Devotional 20th November 2021 Saturday Message
TOPIC : Be Thankful
SCRIPTURE: "For since the creation of the world God's invisible qualities – his eternal power and divine nature – have been clearly seen, being understood from what has been made, so that men are without excuse. For although they knew God, they neither glorified him as God nor gave thanks to him, but their thinking became futile and their foolish hearts were darkened." – Romans 1:20-21
MESSAGE
What child hasn't been told a thousand times, "Now, be sure to say thank you"? It's part of good training. More than common courtesy, expressing gratitude is critical to the development of a child's character.
I painfully learned that lesson when, as a little girl, I failed to say "thank you" to Aunt Kitty after she gave me (under my mother's watchful eye) a charm for my bracelet. The next day I was on the telephone, rubbing my sore backside and apologizing, "Aunt Kitty, you will never know how grateful I really am."
ALSO, READ Joni and Friends Devotional | 16 November 2021
It's an old story: Ingratitude carries serious penalties. Probably the oldest story is out of Romans chapter 1. It says that although men knew God, they failed to give him thanks. And you know what happened next. God seriously punished them for their thankless hearts.
That should say something to you and me; because if a thankless spirit was the undoing of a generation-long ago and far away, is it any different today? In fact, you know God far better than those to whom he revealed himself through creation – that means that you have even more to be thankful for!
Joni and Friends Devotional | 20 November 2021
Look around you. The blessings abound The smiles of children, the beauty of a glorious sunset, the comfort of a warm bed at night. Small and great, there are plenty of reasons to say to God, "Thank you."
Prayer: Lord, receive glory today through my thankful spirit. I am so grateful for who you are and what you've done. Show me more reasons today for which I can give you thanks.
Joni and Friends 20 November 2021 Daily Devotional is taken from Diamonds in the Dust – By Joni Eareckson Tada
Joni & Friends Ministries Founded by Joni Eareckson Tada in 1979, Joni and Friends are dedicated to reaching out to families living with disabilities all around the globe with gospel-adorned hope. We extend gospel-centred care through Community Support, Respite, Retreats and Getaways, and Crisis Response. And we connect families with Christ-honoring, disability-friendly churches where they find a place belong.
ALSO, READ Joni & Friends Devotional | 13 September 2021
ARE YOU BORN AGAIN? IF NO ACCEPT JESUS NOW
Accept Jesus Christ today and secure a life of eternal rest and Glory …
Say this 1 Minute Prayer

Lord Jesus, I believe you died for my sins, Forgive me of all my iniquities. I accept you as my Lord and Saviour from today and forevermore. Come and Be the Lord of my life and I am willing to obey your command and live according to your will as you help me, Thank you for accepting me into your fold. AMEN

JOHN 3: 3 Jesus answered and said unto him, Verily, verily, I say unto thee, Except a man be born again, he cannot see the kingdom of God