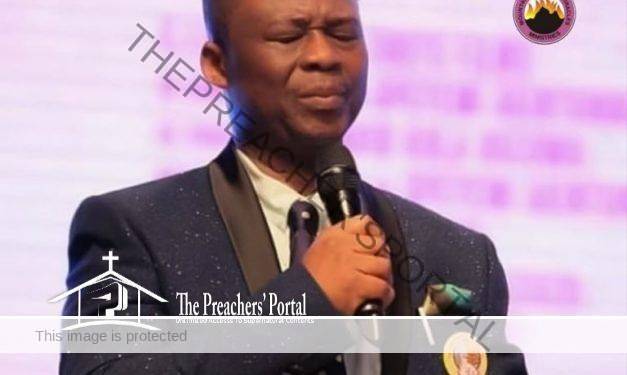 MFM Daily Devotional 20 August 2021 (PMCH)
MFM Daily Devotional 20 August 2021 (PMCH)
CLICK HERE FOR PREVIOUS READING
Mountain Top Life MFM Daily Devotional 20th August 2021 Devotional (PMCH) Message Written By Dr D.K Olukoya With Prayer Points
TOPIC: Mark Of A True Disciple (ii)
FIRE SCRIPTURE
John 6: 34-35
MEMORY VERSE
Luke 14:33- Likewise, whosoever he is of you that forsaketh, not all that he hath, he cannot be my disciple.
MESSAGE
Discipleship comes with a cost or price. It also has great rewards. In our memory verse for today, Jesus said that you must forsake all to be His disciple. What does that mean? It means that you must see Christ as the Source and Owner of everything you once consider as your own and be willing to release them to Him whenever He asks for them: your house, cars, money, children, spouse and everything! It means that your life and all that belongs to you now belong to Jesus.
ALSO, READ  Kenneth Copeland Devotional 20 August 2021
They are no longer yours. Discipleship demands coming to that level of surrenderedness or yieldedness with Christ. This is what enables you to say, Yes, Lord" whenever He asks you to give or do anything for Him or go somewhere for Him. Another mark of a true disciple of Christ is continuing in His word. John 8:31 affirms this: "Then said Jesus to those Jews which believed on him, If ye continue in my word, then are ye my disciples indeed."
MFM Daily Devotional 20 August 2021 (PMCH)
This means that you must accept God's word as the final authority in your life and live day by day in submission to it. A true disciple of Christ does not believe and obey some parts of the Bible and disobey others. He does not believe and obey today only to live in disobedience to God's word the next day. He must continue believing, obeying and living by the word.
ALSO, READ Thou Art My Battle Axe – Dr D.K Olukoya
In John 13:34-35, the Bible identifies love as a distinguishing mark of a disciple of Christ. It says, "A new commandment I give unto you, That ye love one another; as I have loved you, that ye also love one another. By this shall all men know that ye are my disciples if ye have love one to another." The most outstanding thing that Jesus did was to love the unlovable. True love is unconditional.
Love summarises all Old and New Testament laws. It is greater than all spiritual gifts. Jesus demands that you love your fellow brothers and sisters the same way He has loved you unconditionally. That will truly make you His disciple!
MOTIVATIONAL QUOTE
Christianity without discipleship is always Christianity without Christ.
PROPHETIC WORD
Anything that can disqualify you from enjoying the blessings of a true disciple is hereby destroyed, in the name of Jesus.
HYMN – I Have Found A Friend In Jesus
I have found a friend in Jesus,
He's everything to me,
He's the fairest of ten thousand to my soul;
The Lily of the Valley, in Him alone
I see All I need to cleanse and make me fully whole.
In sorrow He's my comfort, in trouble He's my stay,
He tells me every care on Him to roll: He's the
Chorus
Lily of the Valley, the Bright and Morning Star,
He's the fairest of ten thousand to my soul.
He all my griefs has taken, and all my sorrows bore;
In temptation He's my strong and mighty tower;
I have all for Him forsaken, and all my idols torn
From my heart, and now He keeps me by His power.
Though all the world forsake me, and Satan tempt me sore,
Through Jesus I shall safely reach the goal: He's the
MFM Daily Devotional 20th August 2021
PRAYER POINTS
MORNING
1. Father, give me the grace to be completely yielded to Christ, in the name of Jesus.
2. Father, give me the power to continue in the word of Christ, in the name of Jesus.
3. Father, make me an apostle of Your love, in the name of Jesus.
EVENING
4. Father, teach and enable me to deny myself, in the name of Jesus.
5. Father, make me an ambassador of peace, in the name of Jesus.
6. O God, make me a vessel unto honour and a blessing to my generation, in the name of Jesus.
7. Father, use me to promote unity among the brethren and Your church, in the name of Jesus.
BIBLE IN ONE YEAR
Jeremiah 51-52
MFM DAILY MOUNTAIN TOP LIFE DEVOTIONAL is a daily devotional by Dr D.K Olukoya (General Overseer, Mountain of Fire and Miracle Ministries, Worldwide)
ARE YOU BORN AGAIN? IF NO ACCEPT JESUS NOW
Accept Jesus Christ today and secure a life of eternal rest and Glory …
Say this 1 Minute Prayer 

Lord Jesus, I believe you died for my sins, Forgive me of all my iniquities. I accept you as my Lord and Saviour from today and forevermore. Come and Be the Lord of my life and I am willing to obey your command and live according to your will as you help me, Thank you for accepting me into your fold. AMEN

JOHN 3: 3 Jesus answered and said unto him, Verily, verily, I say unto thee, Except a man be born again, he cannot see the kingdom of God.