Our Daily Bread Devotional
Our Daily Bread 9th August 2022 || ODB Devotional For Today
Our Daily Bread 9th August 2022 || ODB Devotional For Today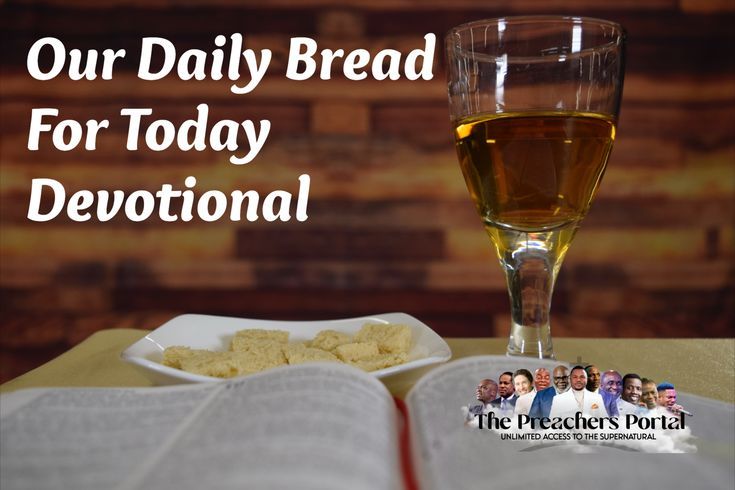 Our Daily Bread 9th August 2022 || ODB Devotional For Today
Our Daily Bread 9th August 2022 || ODB Devotional For Today
CLICK HERE FOR PREVIOUS READING 
Our Daily Bread 9 August 2022 Devotional For Today, Tuesday: Message Written By Monica La Rose(Our Daily Bread Ministries) || ODB  Daily Reading Now 
TOPIC: Humility Is the Truth
KEY VERSE: Humble yourselves before the Lord, and he will lift you up. – James 4:10
TODAY'S SCRIPTURE: James 4:1–11
4 What causes fights and quarrels among you? Don't they come from your desires that battle within you?
2 You desire but do not have, so you kill. You covet but you cannot get what you want, so you quarrel and fight. You do not have it because you do not ask God.
3 When you ask, you do not receive,j because you ask with wrong motives, that you may spend what you get on your pleasures.
4 You adulterous people, don't you know that friendship with the world means enmity against God? Therefore, anyone who chooses to be a friend of the world becomes an enemy of God.
5 Or do you think Scripture says without reason that he jealously longs for the spirit he has caused to dwell in us?
Our Daily Bread 9th August 2022 || ODB Devotional For Today
6 But he gives us more grace. That is why Scripture says: "God opposes the proud but shows favor to the humble."
7 Submit yourselves, then, to God. Resist the devil, and he will flee from you. 8 Come near to God and he will come near to you.s Wash your hands,t you sinners, and purify your hearts, you double-minded.
9 Grieve, mourn and wail. Change your laughter to mourning and your joy to gloom.
10 Humble yourselves before the Lord, and he will lift you up.
Our Daily Bread 9th August 2022 || ODB Devotional For Today
11 Brothers and sisters, do not slander one another. Anyone who speaks against a brother or sister or judges them speaks against the law and judges it. When you judge the law, you are not keeping it,b but sitting in judgment on it
BIBLE IN A YEAR: Psalms 77–78; Romans 10
9, AUGUST 2022 – ODB FOR TODAY'S INSIGHT: James identified two sinful heart attitudes detrimental to peace and harmony in the church: covetousness (4:1–3) and pride (vv. 5–10). Covetousness or greed is condemned in the eighth and tenth commandments (Exodus 20:15, 17).
Jesus warned us to "guard against all kinds of greed" (Luke 12:15). Greed is idolatry (Ephesians 5:5; Colossians 3:5) because, in essence, it's the worship of self. What fuels this self-worship is pride. Solomon says, "Where there is strife, there is pride" (Proverbs 13:10). God's humbling of the proud is His emphatic judgment (Proverbs 6:16–17; Daniel 4:37; James 4:6; 1 Peter 5:5).
OUR DAILY BREAD || TUESDAY – AUGUST 9TH, 2022 – ODB DEVOTIONAL
MESSAGE
Reflecting one day on why God values humility so highly, sixteenth-century believer Teresa of Avila suddenly realized the answer: "It is because God is the supreme Truth, and humility is the truth. . . . Nothing good in us springs from ourselves. Rather, it comes from the waters of grace, near which the soul remains, like a tree planted by a river, and from that Sun which gives life to our works." Teresa concluded that it's by prayer that we anchor ourselves in that reality, for "the whole foundation of prayer is humility. The more we humble ourselves in prayer, the more will God lift us up."
ALSO, READ Our Daily Bread || 29 July 2022 || ODB Devotional Today
Teresa's words about humility echo the language of Scripture in James 4, where James warned of the self-destructive nature of pride and selfish ambition, the opposite of a life lived in dependence on God's grace (vv. 1–6). The only solution to a life of greed, despair, and constant conflict, he emphasized, is to repent of our pride in exchange for God's grace. Or, in other words, to "humble yourselves before the Lord," with the assurance that "he will lift you up" (v. 10).
Our Daily Bread 9th August 2022 || ODB Devotional For Today
Only when we're rooted in the waters of grace can we find ourselves nourished by the "wisdom that comes from heaven" (3:17). Only in Him can we find ourselves lifted up by the truth.
ALSO, READ Our Daily Bread 28th July 2022 Devotional || ODB Today
REFLECT: How does pride hinder true prayer and experience of God's grace? How have you experienced the freedom of humility through prayer?
PRAY: Loving God, thank You for the gift of life with You. Thank You that I don't need to be more than I am. Thank You that in You I find all that I need and more.
Our Daily Bread 9th August 2022 || ODB Today's Devotional. Our Daily Bread Ministries  (ODB) is a Christian organization founded by Dr Martin De Haan in 1938. It is based in Grand Rapids, Michigan, with over 600 employees. It produces several devotional publications, including Our Daily Bread.
JESUS IS COMING SOON !!!
ARE YOU BORN AGAIN? IF NO
Accept Jesus Christ today and secure a life of eternal rest and Glory …
Say this 1 Minute Prayer 

Lord Jesus, I believe you died for my sins, Forgive me of all my iniquities. I accept you as my Lord and Saviour from today and forevermore. Come and Be the Lord of my life and I am willing to obey your command and live according to your will as you help me, Thank you for accepting me into your fold. AMEN

JOHN 3: 3 Jesus answered and said unto him, Verily, verily, I say unto thee, Except a man be born again, he cannot see the kingdom of God