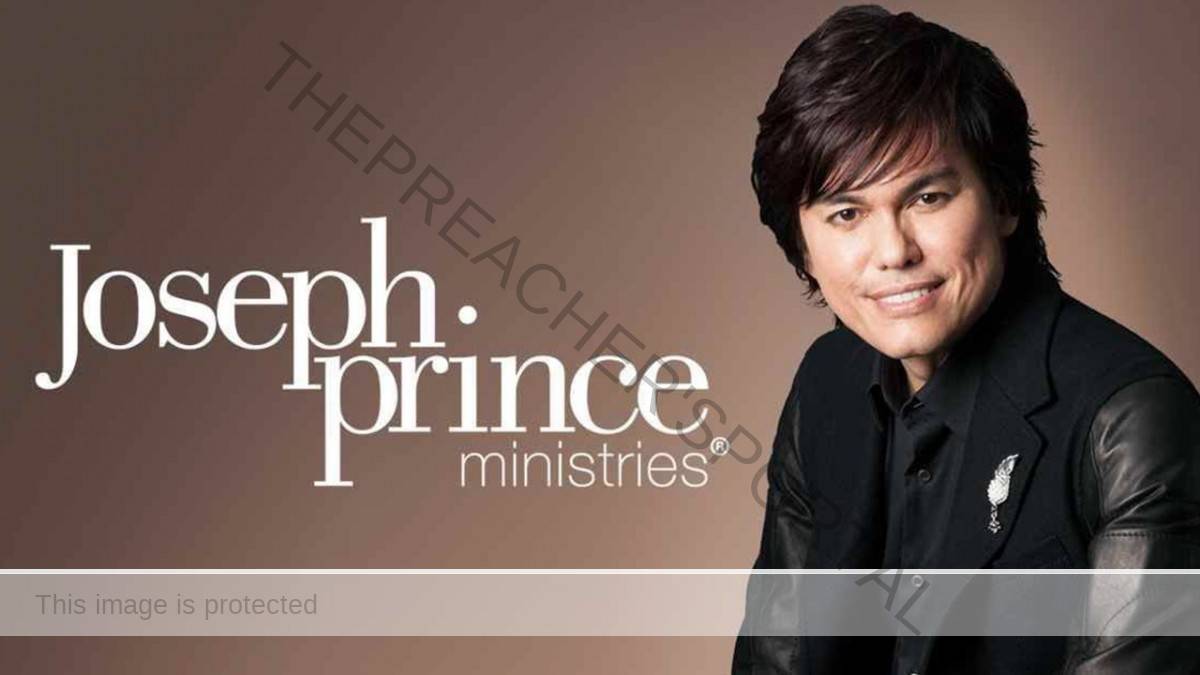 Daily Grace Inspirations | 8th February 2022 | Joseph Prince Devotional
Daily Grace Inspirations | 8th February 2022 | Joseph Prince Devotional
CLICK HERE FOR PREVIOUS READING 
Daily Grace Inspirations For Today 8 February 2022 Devotional Written By Joseph Prince
TOPIC: Come As You Are to Jesus
SCRIPTURE: You have turned for me my mourning into dancing; You have put off my sackcloth and clothed me with gladness. – Psalm 30:11
JOSEPH PRINCE DEVOTIONAL TODAY
MESSAGE
My friend, you are favored and accepted by God today because of His unmerited favor. Even if your life is a mess, He can take your mess and make it into something beautiful. Come to Him just as you are.
Years ago, one of my church members suddenly stopped coming to church for a long time. I met up with him to find out how he was doing and to see if everything was alright. He was very honest with me and told me that he was going through a lot of problems in his marriage and that he was now addicted to alcohol. Then, he said this: "Let me get my life right, then I will come back to church."
ALSO, READ Daily Grace Inspirations | 30th January 2022 | Joseph Prince Devotional
I smiled and asked him, "Do you clean yourself before you take a bath?" I could tell from his expression that he was taken aback by my question, so I told him, "Come as you are to the Lord. He is the bath. He will cleanse you. He will get your life in order for you and He will cause every addiction to lose its hold on you. You don't have to use your own efforts to clean yourself before you take a bath!"
Daily Grace Inspirations | 8th February 2022 | Joseph Prince Devotional
I am glad to share that this precious brother soon returned to the church and Jesus turned his life around. Today, he is happily married, blessed with a beautiful family, and is one of my trusted, key leaders. That is what the Lord does when you come to Him as you are and allow Him to love you into wholeness. He will make all things beautiful in your life.
ALSO, READ Daily Grace Inspirations | 27th January 2022 | Joseph Prince Devotional
There are many people today who are like this brother. They want to get their lives together by themselves before they come to Jesus. |They are under the impression that they need to make themselves holy before they can step into God's holy presence. They feel like they are being hypocrites if they don't sort out their lives first before coming to church.
Nothing could be further from the truth. You will never be able to make yourself holy enough to qualify for God's blessings. You are made holy, righteous, and clean by the blood of Jesus Christ, and it is His righteous standing that qualifies you—nothing more and nothing less.
ALSO, READ Daily Grace Inspirations | 12th January 2022 | Joseph Prince Devotional
So stop trying to clean yourself before you go to the Lord. Come to Jesus with all your mess, all your addictions, all your weaknesses, and all your failures. God loves you just as you are.
Daily Grace Inspirations | 8th February 2022 | Joseph Prince Devotional
However, He also loves you too much to let you stay the same. My friend, when you come to Jesus, He becomes your "bath." He will wash you clean, whiter than snow! Jump into the bath today and allow Jesus to make you perfect, righteous, and holy in God's eyes!
Daily Grace Inspirations 8th February 2022 is taken from the book 100 Days Of Favor—Daily Readings from Unmerited Favor.
If you or a loved one are facing a health issue, know that we are praying for you. We would also like to encourage you to read "How do I walk in faith and wisdom as I look to the Lord for healing?" to help you build your faith as you wait for your breakthrough.
© Copyright Joseph Prince, 2008–2022
This Devotional was written By JOSPEH PRINCE the Presiding Pastor of New Creation Church.  At New Creation Church, we believe we are God's beloved. He demonstrated this by freely giving up heaven's best, His only Son Jesus, for you and me. When we catch a revelation of this truth, we are transformed by His grace from the inside out. That's the beauty of believing and living in our heavenly Father's love and grace! No matter who you are or where you come from, there's always a place for you in our church family! – JOSEPH PRINCE
ALSO, READ Daily Grace Inspirations | 19th November 2021 | Joseph Prince Devotional
JESUS IS COMING SOON!!!
ARE YOU BORN AGAIN? IF NO
Accept Jesus Christ today and secure a life of eternal rest and Glory …
Say this 1 Minute Prayer 

Lord Jesus, I believe you died for my sins, Forgive me of all my iniquities. I accept you as my Lord and Saviour from today and forevermore. Come and Be the Lord of my life and I am willing to obey your command and live according to your will as you help me, Thank you for accepting me into your fold. AMEN

JOHN 3: 3 Jesus answered and said unto him, Verily, verily, I say unto thee, Except a man be born again, he cannot see the kingdom of God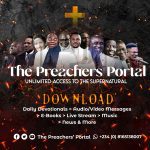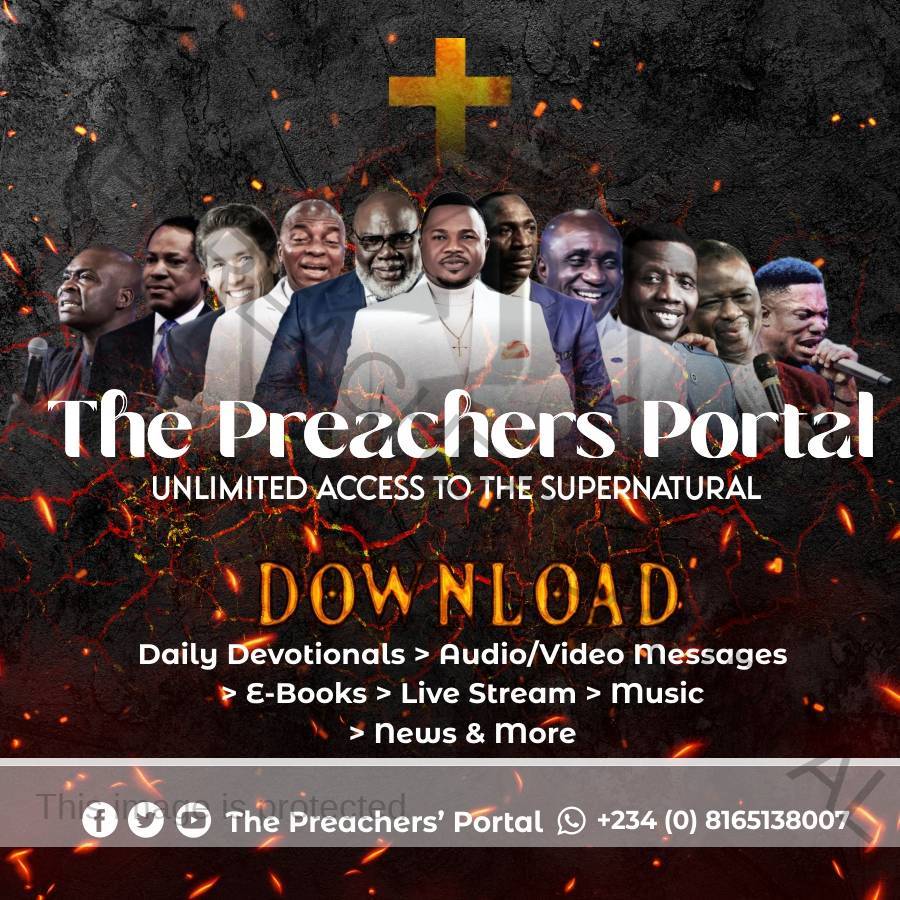 I Am A God-kind Gospel Blogger, Gospel Content Writer, Evangelist, Songwriter, Teacher and Soul-Winner. The Chief-editor of ThePreachersPortal.Org. I have worked with media houses of various religious organizations and NGOs. On This Platform, You will get access to Daily Devotionals, Live Streams, Audio Messages, Motivational Articles and Inspirational content as I share them for free. Follow me on social media to learn more about this movement.