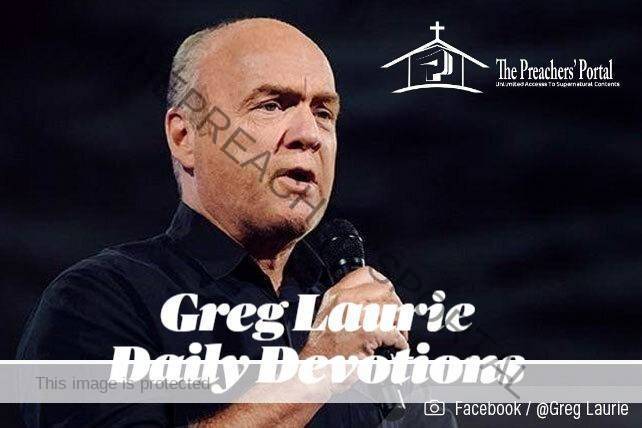 Greg Laurie Devotional | 13 January 2022
Greg Laurie Devotional | 13 January 2022
CLICK HERE FOR PREVIOUS READING 
Greg Laurie Devotional 13th January 2022 Written By Greg Laurie
TOPIC: A Five-Star Recommendation
SCRIPTURE: Remember, it is sin to know what you ought to do and then not do it. —James 4:17
MESSAGE
Imagine if someone were in a house that caught fire and rushed out to save their own life but didn't do anything to help the others who still were inside. Worse yet, they didn't even call the fire department. Instead, they walked off and acted as though it didn't happen.
Not only would that be wrong, but it's even a criminal act.
ALSO READ, MFM Daily Devotional Today | 22 September 2021 (PMCH)
Or let's say that a physician ran a series of tests on a patient and realized that person could be treated with a course of antibiotics or perhaps a simple surgery. But the physician felt uncomfortable, even awkward, about telling the patient some bad news. Instead, he sent the patient away and said, "You're good to go." That is an irresponsible doctor.
ALSO READ, Kenneth Copeland Devotional 26 September 2021
So how much worse would it be to know the way to Heaven, to know the way for someone to be forgiven of their sins and find the meaning and purpose of their life, and not tell them? That's why not sharing the gospel can be a sin.
Greg Laurie Devotional | 13 January 2022
Understand, sin has many definitions. There are sins of commission and sins of omission. A sin of commission is breaking a commandment and crossing the line. It's doing something that we know is wrong.
On the other hand, a sin of omission is not doing something that we know is right. In fact, the Bible says, "Remember, it is sin to know what you ought to do and then not do it" (James 4:17 NLT).
ALSO READ, MFM LIVE | Great Physician Hour 23 October 2021
Let's remove the words preach and evangelism for a moment and put a different word on the table: recommendation. We make recommendations all the time, from restaurants to the best products to buy. And when another person recommends something to us, it carries weight.
So let's take that idea and apply it to sharing the gospel. We're willing to talk about hamburgers, but are we willing to talk about Jesus?
Greg Laurie Devotional | 13 January 2022
Copyright © 2022 by Harvest Ministries. All rights reserved.
Greg Laurie is the Senior Pastor of Harvest Christian Fellowship with campuses in California and Hawaii. He began his pastoral ministry at the age of 19 by leading a Bible study of 30 people. Copyright © 2021 by Harvest Ministries. All rights reserved.
ALSO READ, Open Heaven | 21 October 2021 | RCCG Devotional & Prayer Points
Greg Laurie Devotional | 13 January 2022
ARE YOU BORN AGAIN? IF NO, ACCEPT JESUS NOW
Accept Jesus Christ today and secure a life of eternal rest and Glory …
Say this 1 Minute Prayer 

Lord Jesus, I believe you died for my sins, Forgive me of all my iniquities. I accept you as my Lord and Saviour from today and forevermore. Come and Be the Lord of my life and I am willing to obey your command and live according to your will as you help me, Thank you for accepting me into your fold. AMEN

JOHN 3: 3 Jesus answered and said unto him, Verily, verily, I say unto thee, Except a man be born again, he cannot see the kingdom of God