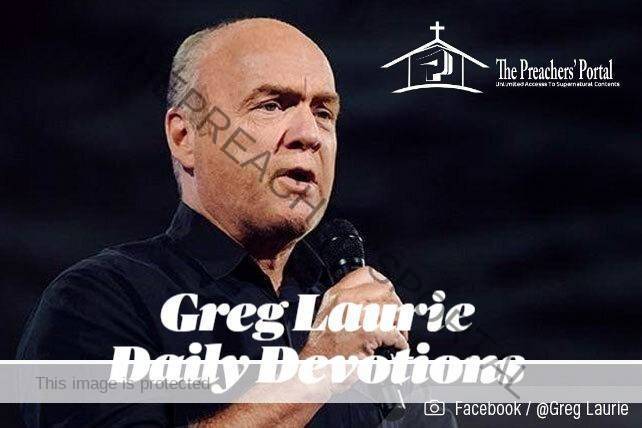 Greg Laurie Devotional | 20 July 2022
Greg Laurie Devotional | 20 July 2022
CLICK HERE FOR PREVIOUS READING 
Greg Laurie Devotional 20 July 2022 Written By Greg Laurie
TOPIC: Behind the Façade
SCRIPTURE: Repent therefore and be converted, that your sins may be blotted out, so that times of refreshing may come from the presence of the Lord  —Acts 3:19
MESSAGE
As a 17-year-old kid, I was searching for God. I had tried to find truth through alcohol and partying, but I knew that wasn't the answer. I tried to find it through drug use, and I knew that wasn't the answer either. But I was searching.
ALSO READ, Greg Laurie Devotional | 10 February 2022
I would hang around Newport Beach at night, leaning against a wall, and I would watch as Christians walked around handing out religious literature. They looked at me and kept walking. Occasionally they gave me something to read, but they wouldn't engage me.
I remember thinking, "Why won't you talk to me?" They bought my façade, the appearance that I didn't care. But I did care. And I was waiting for someone to enter my world and show me the way.
That is what Jesus did with the woman at the well in Samaria. He said, "Anyone who drinks this water will soon become thirsty again" (John 4:13 NLT). He was using the well as a metaphor for life. You'll be thirsty again if you drink this water.
INVEST IN IRAs, SECURE YOUR FUTURE
Greg Laurie Devotional | 20 July 2022
We could write that over the well of materialism or over the well of fame. We could write it over the well of so many things.
The woman, however, wasn't getting what Jesus was saying, so she started to argue with Him. But Jesus called her out. He engaged her and told her what she needed to do.
When we're sharing the gospel, we need to appeal to a person's spiritual thirst, but we also need to tell the truth about sin. They need to know that sin separates them from God, and the solution is a relationship with Jesus Christ. The problem is sin. The solution is Jesus.
People are hiding behind their façades, but they're really waiting for someone to show them the way. Will you be that person?
Thanks for reading Greg Laurie's Daily Devotions 20th July 2022 Message. For more relevant and biblical teaching from Pastor Greg Laurie, go to www.harvest.org
(Greg Laurie Daily Devotions 20th July 2022) Copyright © 2022 by Harvest Ministries. All rights reserved
Greg Laurie is the Senior Pastor of Harvest Christian Fellowship with campuses in California and Hawaii. He began his pastoral ministry at the age of 19 by leading a Bible study of 30 people. Copyright © 2021 by Harvest Ministries. All rights reserved.
ARE YOU BORN AGAIN? IF NO, ACCEPT JESUS NOW
Accept Jesus Christ today and secure a life of eternal rest and Glory …
Say this 1 Minute Prayer 

Lord Jesus, I believe you died for my sins, Forgive me of all my iniquities. I accept you as my Lord and Saviour from today and forevermore. Come and Be the Lord of my life and I am willing to obey your command and live according to your will as you help me, Thank you for accepting me into your fold. AMEN

JOHN 3: 3 Jesus answered and said unto him, Verily, verily, I say unto thee, Except a man be born again, he cannot see the kingdom of God