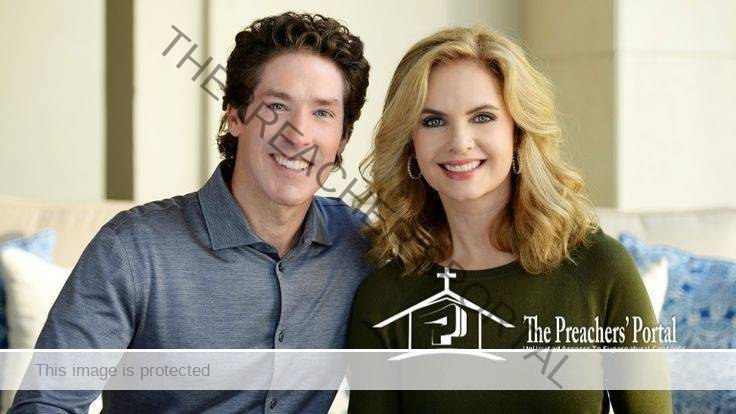 Joel Osteen Devotional || 10th March 2022 || Thursday
Joel Osteen Devotional || 10th March 2022 || Thursday
CLICK HERE FOR PREVIOUS READING 
Joel Osteen Devotional 10 March 2022 Thursday Message Written By Joel & Victoria Osteen
TOPIC: Your Supply Line
TODAY'S SCRIPTURE: They will not be disgraced in hard times; even in famine they will have more than enough. – Psalm 37:19, NLT
JOEL OSTEEN DEVOTIONAL TODAY
MESSAGE
David says that even in a downtime, even in a time of famine, the righteous will see an increase and favor. Here's the key: As long as you stay close to God, as long as you keep Him first place, you are connected to a supply line that will never run dry. Even in a slow economy, God will cause clients to find you.
Even when the medical report says no way, you are connected to a supply line filled with health, wholeness, and restoration. When you don't see how you can accomplish your dreams, don't get discouraged. You have a supply line connected with good breaks, the right people, ideas, and creativity.
Joel Osteen Devotional || 10th March 2022 || Thursday
God's face is shining down on you right now. You've been called out, set apart, and chosen to live a distinctively favored life. Now do your part. Pray bold prayers. Take the limits off of God. Believe for your dreams. If you do this, I believe and declare that God is going to show out in your life in amazing ways.
ALSO READ, Joel Osteen Devotional || 21st February 2022 || Monday
Joel Osteen Devotional || 10th March 2022 || Thursday
A PRAYER FOR TODAY
Father, thank You for setting me apart with Your distinctive favor and for shining Your face upon me. Thank You for providing me with a supply line filled with whatever I need. I believe that I am blessed to be one of Your own special people. In Jesus' Name, Amen
Joel Osteen Devotional March 2022 Message. Joel Scott Osteen is an American pastor, televangelist, and author, based in Houston, Texas. Osteen has been called the "most popular preacher on the planet" and is often listed as one of the most influential religious leaders in the world.
JESUS IS COMING SOON !!!
ARE YOU BORN AGAIN? IF NO ACCEPT JESUS NOW
Accept Jesus Christ today and secure a life of eternal rest and Glory …
SAY THIS 1 MINUTE PRAYER

LORD JESUS, I BELIEVE YOU DIED FOR MY SINS, FORGIVE ME OF ALL MY INIQUITIES. I ACCEPT YOU AS MY LORD AND SAVIOUR FROM TODAY AND FOREVERMORE. COME AND BE THE LORD OF MY LIFE AND I AM WILLING TO OBEY YOUR COMMAND AND LIVE ACCORDING TO YOUR WILL AS YOU HELP ME, THANK YOU FOR ACCEPTING ME INTO YOUR FOLD. AMEN

JOHN 3: 3 JESUS ANSWERED AND SAID UNTO HIM, VERILY, VERILY, I SAY UNTO THEE, EXCEPT A MAN BE BORN AGAIN, HE CANNOT SEE THE KINGDOM OF GOD