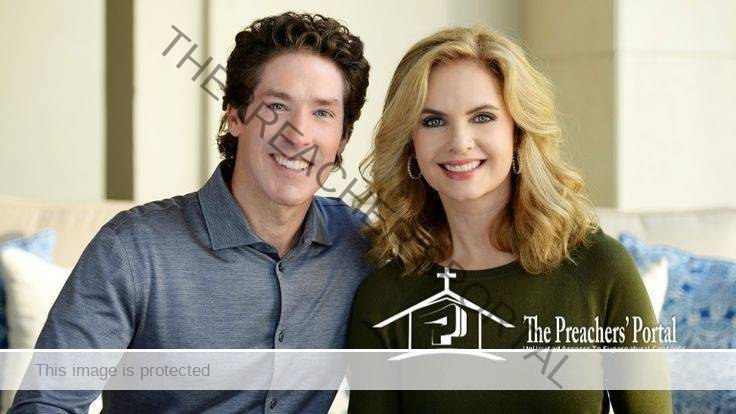 Joel Osteen Devotional 26th November 2021
Joel Osteen Devotional 26th November 2021
CLICK HERE FOR PREVIOUS READING 
Joel Osteen Devotional 26 November 2021 Friday Message Written By Joel & Victoria Osteen
TOPIC: Opposition Will Backfire
TODAY'S SCRIPTURE: I hereby decree what you are to do for these elders of the Jews in the construction of this house of God: Their expenses are to be fully paid out of the royal treasury…so that the work will not stop. (Ezra 6:8, NIV)
MESSAGE
In the Scripture, a man named Zerubbabel was in charge of rebuilding the temple in Jerusalem that had been destroyed years earlier. Everything was going fine until they laid the foundation, then the opposition came to the point where the king of Persia shut down the work. For several years, it looked as though the enemy had won. But when the king learned of the original decree to rebuild the temple, he not only approved the restart but he ordered funds from the royal treasury to pay the full construction costs. What the enemy meant for harm, God turned for good.
ALSO, READ Joel Osteen Devotional 1 September 2021
You may have people and circumstances coming against you, but God knows how to cause it to backfire. Right now, favor is keeping your enemies from defeating you. As with Zerubbabel, you're going to see what God does behind the scenes. People who were against you are suddenly going to be for you; problems are about to turn around. Unexpected blessings are coming your way: increase, promotion, breakthroughs, and vindication.
ALSO, READ Joel Osteen Devotional 15th November 2021
Joel Osteen Devotional 26th November 2021
A PRAYER FOR TODAY
"Father, thank You that You have put Your favor upon me, and it surrounds me as with a shield at all times. Thank You that what the enemy brings against me will backfire. I believe that problems will turn around and unexpected blessings are coming my way. In Jesus' Name, Amen."
I DECLARE: DAILY AFFIRMATIONS OF PROMISE
Speak God's Promises! This new faith resource is a wonderful way to express your faith and declare the Word of God. There is so much more to say about how you can use your words to fulfil God's plan for you and your family.
OUR THANKS FOR A GIFT OF ANY AMOUNT
Joel Osteen Devotional November 2021 Message. Joel Scott Osteen is an American pastor, televangelist, and author, based in Houston, Texas. Osteen has been called the "most popular preacher on the planet" and is often listed as one of the most influential religious leaders in the world.
ARE YOU BORN AGAIN? IF NO ACCEPT JESUS NOW
Accept Jesus Christ today and secure a life of eternal rest and Glory …
Say this 1 Minute Prayer

Lord Jesus, I believe you died for my sins, Forgive me of all my iniquities. I accept you as my Lord and Saviour from today and forevermore. Come and Be the Lord of my life and I am willing to obey your command and live according to your will as you help me, Thank you for accepting me into your fold. AMEN

JOHN 3: 3 Jesus answered and said unto him, Verily, verily, I say unto thee, Except a man be born again, he cannot see the kingdom of God