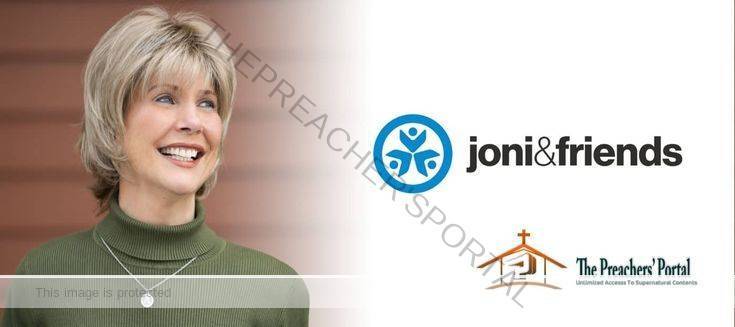 Joni and Friends Devotional | 17 February 2022
Joni and Friends Devotional | 17 February 2022
CLICK HERE FOR PREVIOUS READING 
Joni and Friends Daily Devotional 17th February 2022 Thursday Message
TOPIC: Saying Yes to Jesus
SCRIPTURE: "Choose for yourselves this day whom you will serve."- (Joshua 24:15)
"For the grace of God that brings salvation has appeared to all men. It teaches us to say 'No' to ungodliness and worldly passions, and to live self-controlled, upright, and godly lives in this present age."- Titus 2:11-12
MESSAGE
Do you remember when you said "yes" to Jesus? How long ago was it? A few months, maybe years? I said "yes" to the Lord in November 1964 when I was a teenager. But I also said "yes" to Him just the other day.
ALSO READ, Joni and Friends Devotional | 18 November 2021
After a row with Ken, I escaped to the shopping mall with a friend to get my mind off the quarrel. While meandering past a sales rack of blouses, I could no longer contain my self-pity. I began sobbing right next to a couple of mannequins. I couldn't hide my face in a tissue, and my wheelchair was too big for me to escape behind several clothes racks. All I could do was sit there, cry, and stare at the mannequins with plastic smiles.
Joni and Friends Devotional | 17 February 2022
While wiping my eyes with the backside of my hand splint, I knew what I had to do. In between sobs, I said out loud what I've said so many times before, "Yes, Jesus, I choose you. I don't choose self-pity or resentment. I say 'yes' to You!"
Even though my face was still wet, my heart filled with peace. Nothing about my husband had changed. Shoppers on the other side of the store still picked through the racks… teenagers still ambled by, giggling, and eating popcorn… but everything was different because of my peaceful heart. Because I said "yes" to Jesus.
Dear Lord, I choose You right now. I will be faced with many challenges today, and so in the power of Your Spirit, I say "yes" to following You each moment.
Joni & Friends Ministries Founded by Joni Eareckson Tada in 1979, Joni and Friends are dedicated to reaching out to families living with disabilities all around the globe with gospel-adorned hope. We extend gospel-centered care through Community Support, Respite, Retreats and Getaways, and Crisis Response. And we connect families with Christ-honoring, disability-friendly churches where they find a place belong.
Joni and Friends Devotional | 17 February 2022
ARE YOU BORN AGAIN? IF NO ACCEPT JESUS NOW
Accept Jesus Christ today and secure a life of eternal rest and Glory …
Say this 1 Minute Prayer

Lord Jesus, I believe you died for my sins, Forgive me of all my iniquities. I accept you as my Lord and Saviour from today and forevermore. Come and Be the Lord of my life and I am willing to obey your command and live according to your will as you help me, Thank you for accepting me into your fold. AMEN

JOHN 3: 3 Jesus answered and said unto him, Verily, verily, I say unto thee, Except a man be born again, he cannot see the kingdom of God