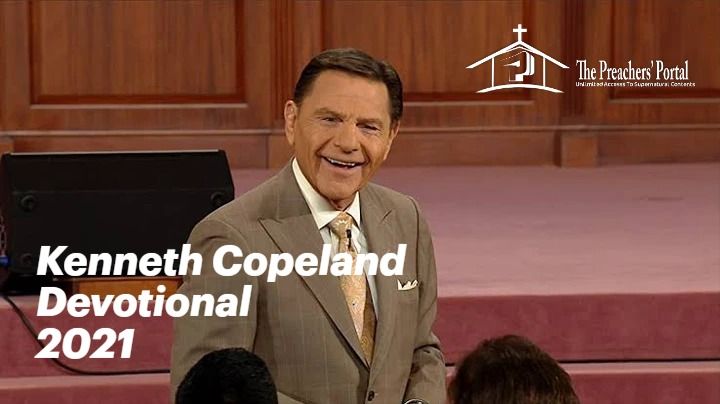 Kenneth Copeland Devotional 29 August 2021 
Kenneth Copeland Devotional 29 August 2021
CLICK HERE FOR PREVIOUS READING 
Kenneth Copeland Devotional 29 August 2021  Faith To Faith Daily Devotional Written By Kenneth & Gloria Copeland
You Hold the Key
Kenneth Copeland
Scripture: I will give unto thee the keys of the kingdom of heaven: and whatsoever thou shalt bind on earth shall be bound in heaven: and whatsoever thou shalt loose on earth shall be loosed in heaven. Matthew 16:19
MESSAGE
The Greek text of that scripture would literally read, "I give you the keys of the kingdom. Whatever you declare locked on earth is locked in heaven and whatever you declare unlocked on earth is unlocked in the heavenly."
The heaven Jesus was talking about here isn't the heaven where God resides. He was talking about the battle zone, about the heaven where Satan's forces are operating.
ALSO, READ  DEVOTIONAL: DCLM Daily Manna 29 August 2021 | Prayers
He was telling us that God has given us the power to bind the wicked spirits in heavenly places and to lose the angelic powers of God to work on our behalf.
Philippians 2:9-10 says, "Wherefore God also hath highly exalted him, and given him a name which is above every name: That at the name of Jesus every knee should bow, of things in heaven, and things in earth, and things under the earth." Where? In heaven, on earth and under the earth. That covers it all!
Kenneth Copeland Devotional 29 August 2021 
As believers, we have total authority over the powers of Satan. We can take authority over the evil spirits that are trying to destroy this nation. We can take authority over them in the Name of Jesus and pull down their strongholds.
ALSO, READ  Streams of Joy Devotional & Prayers 28 August 2021
It is time we began to realize how important we are to world affairs. Since the day Jesus gave us the Great Commission, the life or death of the world has been in the hands of the Church. We are the ones who have the mighty Name of Jesus and the awesome strength of the gospel to bring life and abundance to every creature. We are the ones whose prayers can change every office of authority in this land.
Kenneth Copeland 29 August 2021 
It's up to you and me to begin to intercede right now and use the power God has given us. We may come from different lands with different backgrounds, but we all have one thing in common—Jesus Christ is our Lord. And that alone is enough to alter the spiritual complexion of this earth.
Scripture Reading:
Acts 4:1-14
This message was written by Kenneth and Gloria Copeland, the leader of the Kenneth Copeland Ministries (www.KCM.org) that specializes in teaching principles of bible faith – prayer, healing, salvation and other biblical topics.
ARE YOU BORN AGAIN? IF NO
Accept Jesus Christ today and secure a life of eternal rest and Glory …
Say this 1 Minute Prayer 

Lord Jesus, I believe you died for my sins, Forgive me of all my iniquities. I accept you as my Lord and Saviour from today and forevermore. Come and Be the Lord of my life and I am willing to obey your command and live according to your will as you help me, Thank you for accepting me into your fold. AMEN

JOHN 3: 3 Jesus answered and said unto him, Verily, verily, I say unto thee, Except a man be born again, he cannot see the kingdom of God.