Rhapsody Of Realities
Rhapsody of Realities Today | 5 September 2021 | Sunday
Rhapsody of Realities Today | 5 September 2021 | Sunday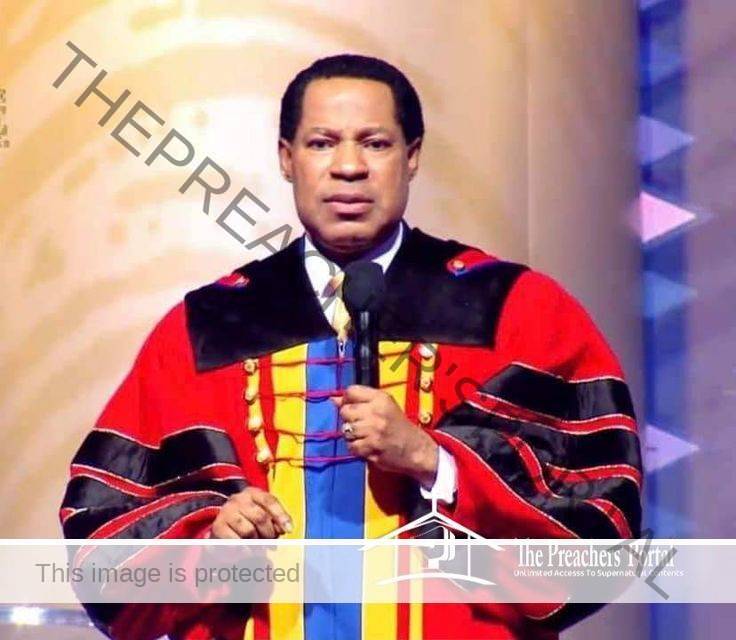 Rhapsody of Realities Today | 5 September 2021 | Sunday
Rhapsody of Realities Today |  5 September 2021 | Sunday
CLICK HERE FOR PREVIOUS READING 
LoveWorld Rhapsody of Realities 5th September 2021 Devotional Guide Written By Pastor Chris Oyahkilome (Christ Embassy)
Topic: It's About Your Knowledge
Scripture: They will neither harm nor destroy on all my holy mountain, for the earth will be filled with the knowledge of the Lord as the waters cover the sea. (Isaiah 11:9 NIV).
MESSAGE
In Acts 27-28, Luke reports an inspiring incident with Paul while on a journey to Rome. The ship ferrying them and some two hundred and seventy-four others was caught in a violent storm. Thankfully, all aboard swam safely to shore on the island of Malta. The people who lived there showed them great kindness, and made a fire, and called them all to warm themselves. As Paul gathered a bundle of sticks and laid them on the fire, a viper came out of the heat and fastened itself to his hand.
ALSO, READ Rhapsody of Realities 17 August 2021 (Tuesday)
When the natives saw the creature hanging from Paul's hand, they said to one another, "No doubt this man is a murderer, whom, though he has escaped the sea, yet justice does not allow to live" (Acts 28:4 NKJV). While the onlookers expected Paul to swell and suddenly drop dead as a result of the venom, he simply shook off the creature into the fire and suffered no harm. They concluded that he was a god.
Rhapsody of Realities Today 5 September 2021 
What made Paul so different? He was eternal life-conscious. He knew that the one who has the Son of God has eternal life: "…the gift of God is eternal life through Jesus Christ our Lord" (Romans 6:23). The one who has eternal life can't be poisoned. Jesus said so in Mark 16:18: "…if they drink any deadly thing, it shall not hurt them…."
ALSO, READ Rhapsody Of Realities For Today | 29th August 2021 | Sunday
This is the life that He's given us, but many don't know it. The Bible says through knowledge shall the just be delivered into their inheritance. So, you see, it works by knowledge! It's about your knowledge of the immortal and incorruptible life of Christ that's at work in you. No wonder John said, "These things have I written unto you that believe on the name of the Son of God; that ye may know that ye have eternal life…" (1 John 5:13).
Rhapsody of Realities Today
CONFESSION
Dear Father, I thank you for bringing to my consciousness the supernatural, immortal and incorruptible life of Christ that's at work in me. I live above sickness, disease and all the depravities that affect human nature. I'm an associate of the God-kind, manifesting the glory and virtues of divinity, in Jesus' Name. Amen.
FURTHER STUDY
John 10:34; Mark 16:17-18; 1 John 5:11-12
1-YEAR BIBLE READING PLAN
2 Corinthians 3:7-18; 2 Corinthians 4:1-18; Proverbs 16-17
2-YEAR BIBLE READING PLAN
Luke 21:1-9; 1 Samuel 24
Rhapsody of Realities 5th September 2021, Devotional Message. Rhapsody of Realities By Pastor Chris Oyakhilome remains a life guide with rich and impactful teachings from God's Word. Also, Millions of copies of Rhapsody of Realities, the best-selling daily devotional and Bible study guide have been distributed in 242 countries in 2010 languages of the world… and we're still counting.
ALSO, READ Rhapsody Of Realities 15 May 2021
ARE YOU BORN AGAIN? IF NO ACCEPT JESUS NOW
Accept Jesus Christ today and secure a life of eternal rest and Glory …
Say this 1 Minute Prayer

Lord Jesus, I believe you died for my sins, Forgive me of all my iniquities. I accept you as my Lord and Saviour from today and forevermore. Come and Be the Lord of my life and I am willing to obey your command and live according to your will as you help me, Thank you for accepting me into your fold. AMEN

JOHN 3: 3 Jesus answered and said unto him, Verily, verily, I say unto thee, Except a man be born again, he cannot see the kingdom of God.