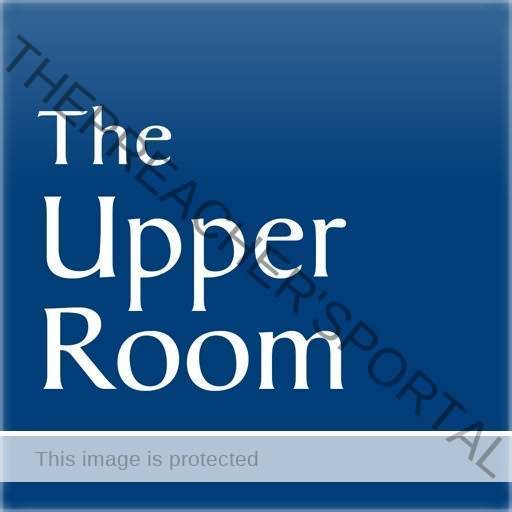 The Upper Room Devotional 22nd September 2022
The Upper Room Devotional 22nd September 2022
CLICK HERE FOR PREVIOUS READING 
The Upper Room Daily Devotional For Today 22 September 2022 – Journey to Stability By Sheryl H. Boldt (Florida, USA)
TOPIC: Journey to Stability
Sheryl H. Boldt (Florida, USA)
TODAY'S READING
KEY VERSE: The Lord appeared to us in the past, saying: "I have loved you with an everlasting love; I have drawn you with unfailing kindness." – Jeremiah 31:3 (NIV)
MESSAGE
Seventeen years ago, I had a breakthrough and finally understood the Lord's love for me. For decades I had begged God to deliver me from my eating disorders and clinical depression. They were taking a toll on my relationships, and I felt like even God had given up on me. I prayed, "God, I'm constantly letting people down, including myself. From now on, I'm going to focus on your love for me."
ALSO READ, The Upper Room Devotional 8th September 2022
Something changed when I heard myself speak with certainty of God's love for me. In a powerful way I knew my heavenly Father loved me and was on my side. I knew that God never had and never would give up on me. I no longer felt that God was exasperated with me — I sensed God's tenderness.
That day began my slow and steady progress out of emotional instability. After a lot of counseling, the right medication for a while, and, most of all, lots of time with God through prayer and Bible reading, I found stability.
The Upper Room Devotional 22nd September 2022
I'm glad I didn't wait until my situation got worse. Even though my situation seemed hopeless, I learned to trust in God's love for me and sought the help I needed.
THOUGHT FOR THE DAY
God's love has the power to deliver me from hopelessness.
TODAY'S PRAYER
Lord God, surround us with your compassion and fill us with renewed hope. Amen.
PRAYER FOCUS
Those struggling with eating disorders
The meditations are stories of real people working to live faithfully with the Bible as their touchstone. Every day, readers of The Upper Room around the world read the same story in many different languages and pray the same prayer together. Some of our readers share comments on our website (upperroom.org/devotionals), and some writers share extra pieces of their writing on our blog (upperroom.org/devotionals/blog-posts). The daily devotional guide and the community it draws together to invite people to:
The Upper Room Devotional 22nd September 2022
ARE YOU BORN AGAIN? IF NO. ACCEPT JESUS NOW
Accept Jesus Christ today and secure a life of eternal rest and Glory …
SAY THIS 1 MINUTE PRAYER

LORD JESUS, I BELIEVE YOU DIED FOR MY SINS, FORGIVE ME OF ALL MY INIQUITIES. I ACCEPT YOU AS MY LORD AND SAVIOUR FROM TODAY AND FOREVERMORE. COME AND BE THE LORD OF MY LIFE AND I AM WILLING TO OBEY YOUR COMMAND AND LIVE ACCORDING TO YOUR WILL AS YOU HELP ME, THANK YOU FOR ACCEPTING ME INTO YOUR FOLD. AMEN

JOHN 3: 3 JESUS ANSWERED AND SAID UNTO HIM, VERILY, VERILY, I SAY UNTO THEE, EXCEPT A MAN BE BORN AGAIN, HE CANNOT SEE THE KINGDOM OF GOD