UCB Word For Today
UCB Word For Today 28th February 2022 | Devotional
UCB Word For Today 28th February 2022 | Devotional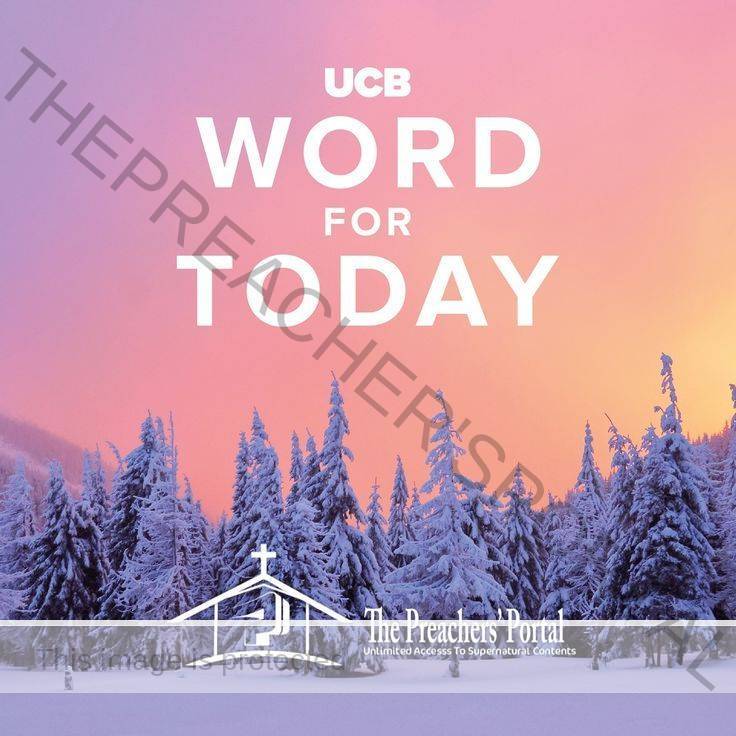 UCB Word For Today 28th February 2022 | Devotional
UCB Word For Today 28th February 2022 | Devotional
CLICK HERE FOR PREVIOUS READING 
TOPIC: When Conflict Comes Home (1)
TODAY'S SCRIPTURE: 'Let there be no strife between you and me.'
Genesis 13:8 NASB
UCB DEVOTIONAL TODAY
MESSAGE
The conflict between Abram and Lot teaches us important principles about our families. Lot had lived peacefully in his Uncle Abram's home. Abram had taken him along on the journey of faith when suddenly conflict arose. And because conflict reveals character, Lot showed his true colours.
Since their growing herds were too big to share the same pastures, Abram suggested they split the land between them, offering Lot first choice. Lot 'chose for himself (Genesis 13:11 NASB) the best land, leaving the rest to his uncle. Lot moved to rich, sinful Sodom; Abram built an altar to the Lord. Same genes – totally different values! So:
ALSO, READ UCB Word For Today 8th February 2022 | Devotional
1) Consider the facts. Abram was God's appointed leader and Israel's primary patriarch. God had promised him a homeland, fatherhood of a great nation, blessing and protection. And above all these, God promised that in him, 'All the families of the earth will be blessed!' (Genesis 12:3 NASB).
UCB Word For Today 28th February 2022 | Devotional
In practical, day-to-day terms, Abram was the senior partner and major stockholder in the family business. He had shown love and generosity to his nephew, and in the crunch, valued their relationship over personal interests. Abram, therefore, deserved consideration and deference from his nephew. But Lot never gave it to him.
ALSO, READ UCB Word For Today 5th February 2022 | Devotional
2) Consider the point. For the family's sake, Abram chose not to 'pull rank', or 'insist on his rights', or 'show who's boss'. He proved that God alone vindicates us! We shouldn't even attempt to vindicate ourselves. Abram chose grace over law, humility over pride, self-denial over 'rights,' mercy over justice, love over lust, and character over popular opinion. Think about it!
ALSO, READ  UCB Word For Today 8th January 2022 | Devotional
BIBLE IN A YEAR: Leviticus 25, Mark 1:23-45
Today's devotional is a product of 
United Christian Broadcasters. UCB's Vision Statement
United Christian Broadcasters is a Christian media charity that exists to offer every person, in every place, every moment of the day, the opportunity to hear, watch or read the Word of God in a relevant and engaging way.

JESUS IS COMING SOON!!!
ARE YOU BORN AGAIN? IF NO ACCEPT JESUS NOW
Accept Jesus Christ today and secure a life of eternal rest and Glory …
SAY THIS 1 MINUTE PRAYER

LORD JESUS, I BELIEVE YOU DIED FOR MY SINS, FORGIVE ME OF ALL MY INIQUITIES. I ACCEPT YOU AS MY LORD AND SAVIOUR FROM TODAY AND FOREVERMORE. COME AND BE THE LORD OF MY LIFE AND I AM WILLING TO OBEY YOUR COMMAND AND LIVE ACCORDING TO YOUR WILL AS YOU HELP ME, THANK YOU FOR ACCEPTING ME INTO YOUR FOLD. AMEN

JOHN 3: 3 JESUS ANSWERED AND SAID UNTO HIM, VERILY, VERILY, I SAY UNTO THEE, EXCEPT A MAN BE BORN AGAIN, HE CANNOT SEE THE KINGDOM OF GOD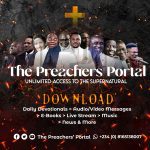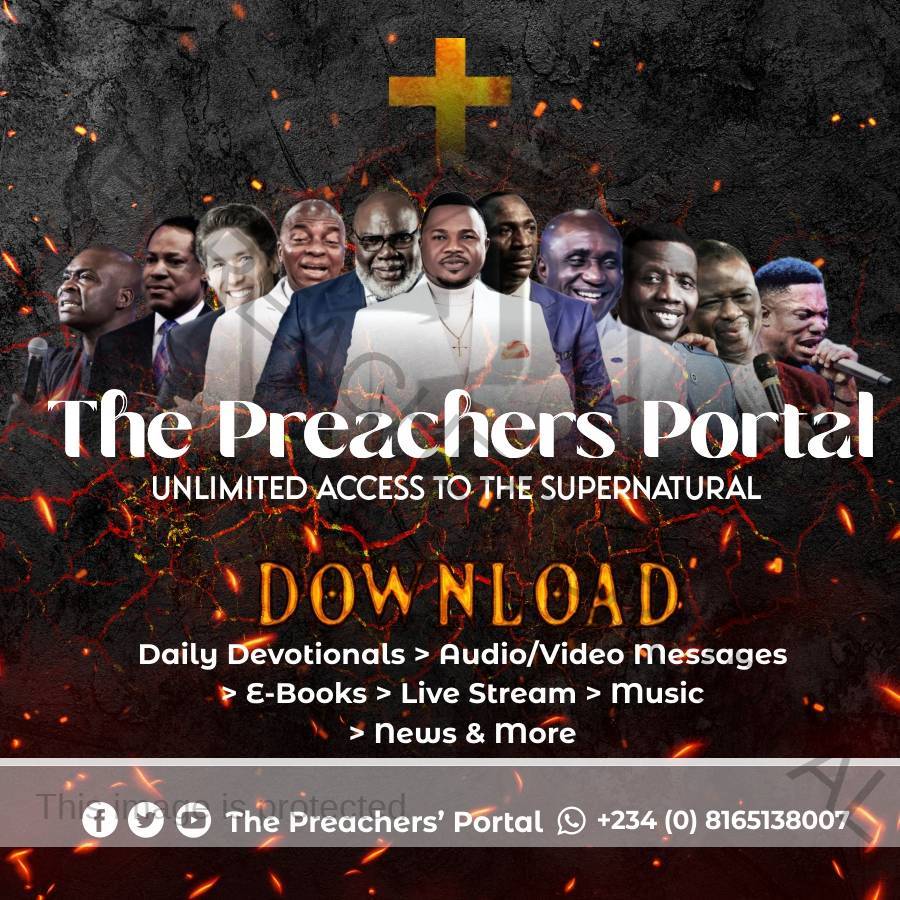 I Am A God-kind Gospel Blogger, Gospel Content Writer, Evangelist, Songwriter, Teacher and Soul-Winner. The Chief-editor of ThePreachersPortal.Org. I have worked with media houses of various religious organizations and NGOs. On This Platform, You will get access to Daily Devotionals, Live Streams, Audio Messages, Motivational Articles and Inspirational content as I share them for free. Follow me on social media to learn more about this movement.