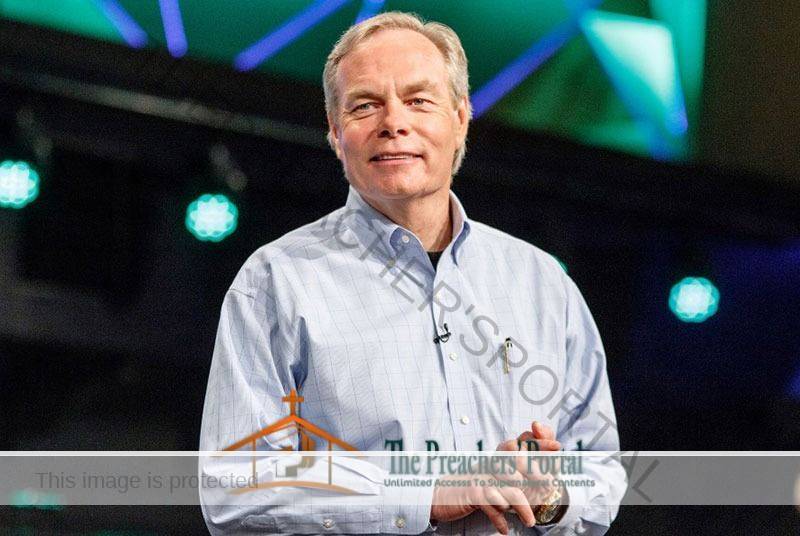 Andrew Wommack Devotional 13 July 2021
Andrew Wommack Devotional 13 July 2021
CLICK HERE FOR PREVIOUS READING 
Andrew Wommack Devotional 13 July 2021 – Hypocrisy Is… Written By Andrew Wommack
TOPIC: HYPOCRISY IS…..
SCRIPTURE: Luke 12:1 'In the meantime, when there were gathered together an innumerable multitude of people, insomuch that they trode one upon another, he began to say unto his disciples, first of all, Beware ye of the leaven of the Pharisees, which is hypocrisy.'
BIBLE READING: LUKE 12:1-3
MESSAGE
This is the biblical definition of a hypocrite, 'someone whose words and heart (actions) don't agree.' A hypocrite may act the part of a Christian or talk like Christ, but he or she won't do both. Hypocrisy is defined by the dictionary as, 'The feigning of beliefs, feelings, or virtues that one does not hold or possess; insincerity' (American Heritage Dictionary). In Greek, the word is 'hupokrisis' and means 'the playing of a part on the stage.'
Hypocrisy is often said to be doing something even though you don't want to or feel like doing it. It is true that God demands that our motive and reason for doing things be right, but this does not mean that we always want to, or delight in, doing something.
ALSO, READ Billy Graham Devotional 13 July 2021
To do what God wants you to do, or to do unto others what you would want them to do unto you, is not hypocrisy (Mt. 7:12)- even if you don't feel like doing it. It is hypocrisy only when your motive for doing it is wrong and you're not genuinely seeking the welfare and benefit of others.
Andrew Wommack 13 July 2021
Remember, Jesus didn't feel like going to the cross, but He went anyway to seek the welfare and benefit of the world. Agape love is described as the, 'love (that) can be known only from the actions it prompts.' This is not the love of complacency or affection, that is, it was not drawn out by any excellency in its objects (Rom. 5:8).
ALSO, READ NSPPD Live 12 July 2021 | Pastor Jerry Eze
Christian love (agape), whether exercised toward the brethren, or toward others generally, is not an impulse from the feelings. It does not always run with natural inclinations. It (Agape) seeks the welfare of all (Rom. 15:2) and works no ill to any (Rom. 13:8-10). '(Agape) seeks opportunity to do good to all men. . .' Let God's love flow through you today.
ALSO, READ Andrew Wommack Devotional 15 May 2021
This message was written by The Association of Related Ministries International (ARMI) is an extension of Andrew Wommack Ministries (AWM). ARMI is a unique partnership committed to providing resources to help like-minded ministers succeed in a spirit of excellence and to draw from the experience and expertise of both the AWM and Charis Bible College staff. (www.awmi.net).
ARE YOU BORN AGAIN? IF NO
Accept Jesus Christ today and secure a life of eternal rest and Glory …
Say this 1 Minute Prayer 

Lord Jesus, I believe you died for my sins, Forgive me of all my iniquities. I accept you as my Lord and Saviour from today and forevermore. Come and Be the Lord of my life and I am willing to obey your command and live according to your will as you help me, Thank you for accepting me into your fold. AMEN

JOHN 3: 3 Jesus answered and said unto him, Verily, verily, I say unto thee, Except a man be born again, he cannot see the kingdom of God.