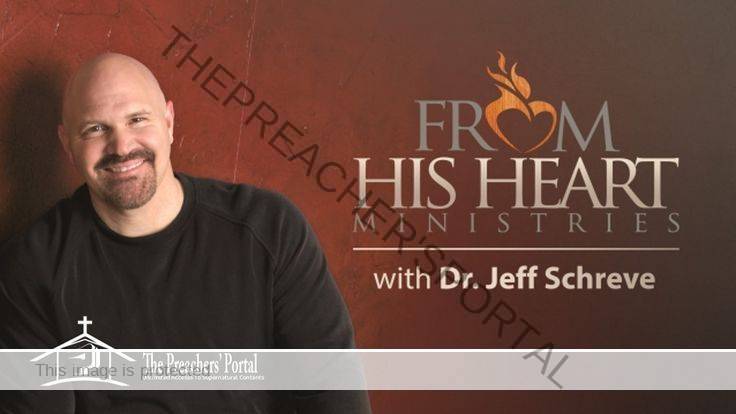 From His Heart Devotional 10th December 2021 – Jeff Schreve
From His Heart Devotional 10th December 2021 – Jeff Schreve
CLICK HERE FOR PREVIOUS READING 
From His Heart Devotional 10th, December 2021 Written By Pastor Jeff Schreve 
TOPIC: Don't Be a Grinch!
SCRIPTURE: "But the fruit of the Spirit is love, joy, peace, patience, kindness, goodness, faithfulness, gentleness, self-control; against such things there is no law." Galatians 5:22-23
MESSAGE
In the classic Christmas cartoon, How the Grinch Stole Christmas, a song is sung expounding on the meanness of the Grinch. Perhaps you recall these memorable lyrics,
You're a mean one, Mr. Grinch.
You really are a heel.
You're as cuddly as a cactus.
You're as charming as an eel, Mr. Grinch.
You're a bad banana with a greasy black peel.
Surely none of us wants to be mean like the Grinch, right? But the sad truth is that many people who call themselves Christians are just not all that nice and kind. Their cuddliness and charm are more in line with the Grinch than they are the Great I AM.
KINDNESS COMMUNICATES
The Bible makes it clear that those who are walking by the Spirit exhibit the fruit of the Spirit (note it is called fruit, not fruits). One of the nine pinpointed characteristics of a Spirit-filled life is kindness. If you are really walking with the Lord, you will be kind and friendly to people.
Guy Doud was the 1986 National Teacher of the Year. His testimony is powerful. In it, he shares about the impact a sixth grade teacher, Mr. Card, made on his life. You see, Guy was a shy, fat kid who grew up in a poor family from the other side of the tracks. He was teased quite often and made to feel inferior.
ALSO, READ From His Heart Devotional 8th December 2021 – Jeff Schreve
From His Heart Devotional 10th December 2021 – Jeff Schreve
Guy wasn't a Christian, and he didn't like himself very much. But, God used Mr. Card to plant seeds that would one day grow into salvation for Guy Doud. At the end of his sixth grade year, twelve year-old Guy was asked to write in Mr. Card's yearbook. He wrote these heartfelt words, "Dear, Mr. Card: Thank you for being so nice to me. Guy Doud."
Is there someone you can be kind to today? There are hurting people all around us who desperately need to feel noticed, to feel loved and wanted. They need someone to show them kindness.
When I find myself in stores or restaurants or wherever, dealing with strangers, I make it a point to strike up a conversation with my waiter, waitress, cab driver, sales clerk, etc. I want to let them know that they matter, that God loves them… and I do too. I want to shower them with kindness, not criticism and complaining. You see, kindness communicates love. And I always leave a good tip. Nothing betrays your witness for Christ as much as stinginess. And nothing enhances your witness for Christ like generosity. Kind people are generous people.
ALSO, READ From His Heart Devotional 19th November 2021 – Jeff Schreve
From His Heart Devotional 10 December 2021 – Jeff Schreve
WHAT ABOUT YOU?
Perhaps you are a little more cactus-like in your demeanor. Perhaps you tend to be a little gruff, shy and quiet by nature. Ask God to do a work in your heart. Ask Him to make you more like Jesus in this important area. Break out of your comfort zone and give a look, a touch, and an encouraging word to people you meet. Be God's human agent of kindness. Kindness really does make a difference. It is a powerful way to communicate God's love. Try it and see.
Love,
Pastor Jeff Schreve,
From His Heart Ministries
From His Heart Devotional With Dr. Jeff Schreve believes that no matter how badly you may have messed up in life, God still loves you and has a wonderful plan just for you. From His Heart provides real truth, love, and hope on over 700 radio stations each day, in 182 countries each week on TV, and is always available online. Pastor Jeff takes no income from this ministry. All donations go to furthering the broadcast outreach. As a listener/viewer supported ministry, we thank you for joining with us to help speak the truth in love to a lost and hurting world. Go to www.fromhisheart.org for more information.
ALSO, READ From His Heart Devotional 7th December 2021 – Jeff Schreve
ARE YOU BORN AGAIN? IF NO ACCEPT JESUS NOW
Accept Jesus Christ today and secure a life of eternal rest and Glory …
Say this 1 Minute Prayer

Lord Jesus, I believe you died for my sins, Forgive me of all my iniquities. I accept you as my Lord and Saviour from today and forevermore. Come and Be the Lord of my life and I am willing to obey your command and live according to your will as you help me, Thank you for accepting me into your fold. AMEN

JOHN 3: 3 Jesus answered and said unto him, Verily, verily, I say unto thee, Except a man be born again, he cannot see the kingdom of God