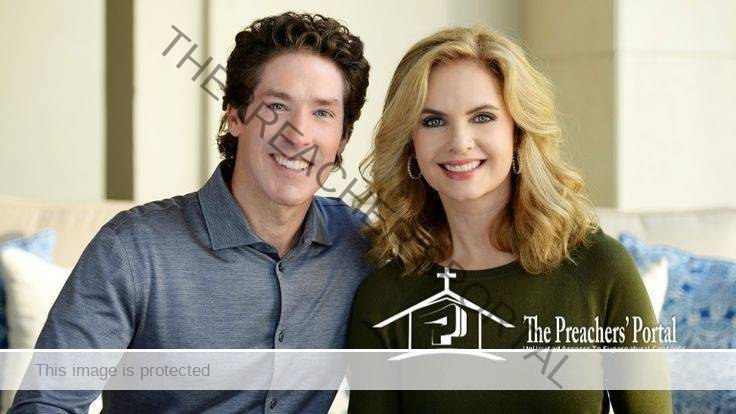 Joel Osteen Devotional || 15th August 2022 || Monday
Joel Osteen Devotional || 15th August 2022 || Monday
CLICK HERE FOR PREVIOUS READING 
Joel Osteen Devotional 15 August 2022 Monday Message Written By Joel & Victoria
TOPIC: What Is Prayer?
TODAY'S SCRIPTURE:  And by him we cry, "Abba, Father." The Spirit himself testifies with our spirit that we are God's children. – Romans 8:15–16, NIV
MESSAGE
When we pray, something supernatural occurs. Prayer is the most powerful posture we can take in this earthly realm. When we pray, we connect the strongest part of ourselves with the strongest force in the universe—the Spirit of God. When we open ourselves to Him, God's Spirit testifies with our spirit that we are His children.
ALSO READ, Joel Osteen Devotional || 29th July 2022 || Friday
Prayer, then, is simply talking to our Father. When you come to God with a childlike heart, there's no right or wrong way to pray. The important part is that you do it. Rather than think you need to commit to an hour of prayer a day, start with, "Every day I'm going to pray five minutes," then add on to it.
Remember, prayer is a privilege. Without Jesus, we wouldn't be able to come directly to God. We wouldn't be able to make our requests known to Him.
Joel Osteen Devotional || 15th August 2022 || Monday
We wouldn't be able to know peace that passes understanding. Make prayer a priority. Put Him first and draw strength from the wonderful privilege we have in Him.
A PRAYER FOR TODAY
"Father, thank You that I can come into Your presence right now because Jesus has made a way for me. Thank You for the privilege of spending time with You and being able to freely ask You for the things You have put on my heart. Speak to my spirit and show me the path for my life. In Jesus' Name, Amen."
Joel Osteen Devotional For August 2022 Message. Joel Scott Osteen is an American pastor, televangelist, and author, based in Houston, Texas. Osteen has been called the "most popular preacher on the planet" and is often listed as one of the most influential religious leaders in the world.
JESUS IS COMING SOON !!!
ARE YOU BORN AGAIN? IF NO, ACCEPT JESUS NOW
Accept Jesus Christ today and secure a life of eternal rest and Glory …
SAY THIS 1 MINUTE PRAYER

LORD JESUS, I BELIEVE YOU DIED FOR MY SINS, FORGIVE ME OF ALL MY INIQUITIES. I ACCEPT YOU AS MY LORD AND SAVIOUR FROM TODAY AND FOREVERMORE. COME AND BE THE LORD OF MY LIFE AND I AM WILLING TO OBEY YOUR COMMAND AND LIVE ACCORDING TO YOUR WILL AS YOU HELP ME, THANK YOU FOR ACCEPTING ME INTO YOUR FOLD. AMEN

JOHN 3: 3 JESUS ANSWERED AND SAID UNTO HIM, VERILY, VERILY, I SAY UNTO THEE, EXCEPT A MAN BE BORN AGAIN, HE CANNOT SEE THE KINGDOM OF GOD