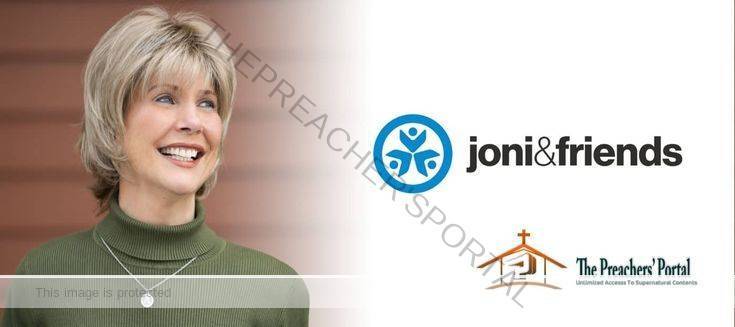 Joni and Friends Devotional | 19 March 2022
Joni and Friends Devotional | 19 March 2022
CLICK HERE FOR PREVIOUS READING 
Joni and Friends Daily Devotional 19th March 2022 Saturday Message
TOPIC: Lifting Barbells
SCRIPTURE: "Continue to work out your salvation with fear and trembling, for it is God who works in you to will and to act according to his good purpose." -Philippians 2:12-13
MESSAGE
Growing strong in Christ is like lifting very heavy barbells. The trouble is that no one likes to lift them. We walk around those huge barbells and examine them, comparing them to other weights we've seen. We gather with other barbell lifters and discuss the proper technique involving the approach, the bend-and-grasp, and the pull-and-jerk.
ALSO READ, Joni and Friends Devotional | 3 March 2022
We enjoy listening to the testimonies of famous people who have lifted record-breaking weights, and we collect books and articles about barbell lifters of the past. Also, we join groups of other lifters who are like-minded, and together we pray and memorize verses about barbell lifting.
We do everything but actually walk up to the barbells and lift them! Sometimes fear keeps us away. Will we succeed? What if we can't lift the heavyweights? Are we too weak? When we finally wrap our hands around the task and begin to exert force, eureka! At that point, divine energy surges through us. God's power works in us at the moment we exercise faith for the task. We can do all things—even lift those barbells—through Him who strengthens us.
Joni and Friends Devotional | 19 March 2022
As you work out your salvation, God works in you, giving you the desire and power to accomplish His will. You only have the strength to say "no" to a bad habit when, in His energy, you say "no." You only have the desire and the power to read His Word when, in His energy, you pick up the Bible and begin reading.
Lord, today I will face many challenges to my faith and I probably will feel like turning and running away. May I respond positively to each challenge, wrapping my hands around the task, and trusting You to give me divine strength as I obey.
Joni & Friends Ministries Founded by Joni Eareckson Tada in 1979, Joni and Friends are dedicated to reaching out to families living with disabilities all around the globe with gospel-adorned hope. We extend gospel-centered care through Community Support, Respite, Retreats and Getaways, and Crisis Response. And we connect families with Christ-honoring, disability-friendly churches where they find a place belong.
Joni and Friends Devotional | 19 March 2022
ARE YOU BORN AGAIN? IF NO ACCEPT JESUS NOW
Accept Jesus Christ today and secure a life of eternal rest and Glory …
Say this 1 Minute Prayer

Lord Jesus, I believe you died for my sins, Forgive me of all my iniquities. I accept you as my Lord and Saviour from today and forevermore. Come and Be the Lord of my life and I am willing to obey your command and live according to your will as you help me, Thank you for accepting me into your fold. AMEN

JOHN 3: 3 Jesus answered and said unto him, Verily, verily, I say unto thee, Except a man be born again, he cannot see the kingdom of God