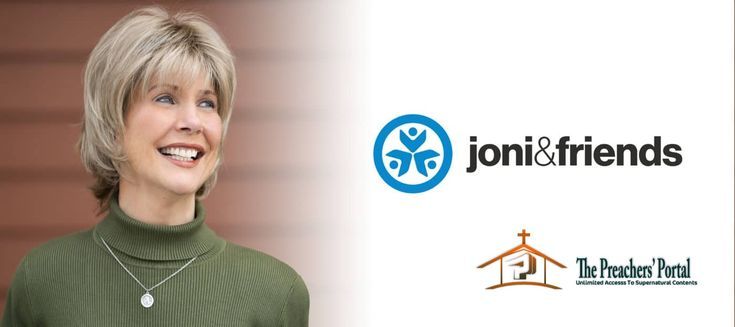 Joni and Friends Devotional | 7 December 2021
Joni and Friends Devotional | 7 December 2021
CLICK HERE FOR PREVIOUS READING 
Joni and Friends Daily Devotional 7th December 2021 Tuesday Message
SCRIPTURE: "Jesus entered Jericho and was passing through. A man was there by the name of Zacchaeus; he was a chief tax collector and was wealthy. He ran ahead and climbed a sycamore-fig tree to see him, since Jesus was coming that way. When Jesus reached the spot, he looked up and said to him, 'Zacchaeus, come down immediately. I must stay at your house today.' So he came down at once and welcomed him gladly."- Luke 19:1-6
MESSAGE
Why is it that Jesus singled out the little man in the sycamore tree, no one knows. But what is clear is this: The Lord stepped boldly into Zacchaeus's life. Out of the entire crowd, Jesus called him by name. He told Zacchaeus to scurry down from his perch. And the Lord not only invited himself to his home, he hardly gave the little man time to think twice about it.
ALSO READ, DCLM Daily Manna 21 June 2021 Devotional
Some would say that Jesus was a bit bold to presume upon Zacchaeus. Telling a host he must open his home to you? Bold, yes. But it was the boldness of love. Jesus ensured that his command would be well received, for He inclined the heart of Zacchaeus to welcome him.
Joni and Friends Devotional | 7 December 2021
The love of God is daring and courageous. But wait. When you consider that it's the Lord of the universe who steps up to the door of your heart and knocks for entrance, only a fool would refuse him entry. Like Zacchaeus, Jesus invites himself into your life, bringing his own joy and welcome. And just as he did with Zacchaeus, he tells you not to hesitate.
ALSO READ, Andrew Wommack Devotional 27 August 2021
"Here I am! I stand at the door and knock. If anyone hears my voice and opens the door, I will come in and eat with him, and he with me" (Revelation 3:20).
I can learn something from Zacchaeus, Lord. I can throw open the door of my heart to you and say, "Welcome!"
Joni and Friends Devotional | 7 December 2021
Joni & Friends Ministries Founded by Joni Eareckson Tada in 1979, Joni and Friends are dedicated to reaching out to families living with disabilities all around the globe with gospel-adorned hope. We extend gospel-centered care through Community Support, Respite, Retreats and Getaways, and Crisis Response. And we connect families with Christ-honoring, disability-friendly churches where they find a place belong.
ALSO, READ Our Daily Bread Today | 20 September 2021 Devotional
ARE YOU BORN AGAIN? IF NO ACCEPT JESUS NOW
Accept Jesus Christ today and secure a life of eternal rest and Glory …
Say this 1 Minute Prayer

Lord Jesus, I believe you died for my sins, Forgive me of all my iniquities. I accept you as my Lord and Saviour from today and forevermore. Come and Be the Lord of my life and I am willing to obey your command and live according to your will as you help me, Thank you for accepting me into your fold. AMEN

JOHN 3: 3 Jesus answered and said unto him, Verily, verily, I say unto thee, Except a man be born again, he cannot see the kingdom of God