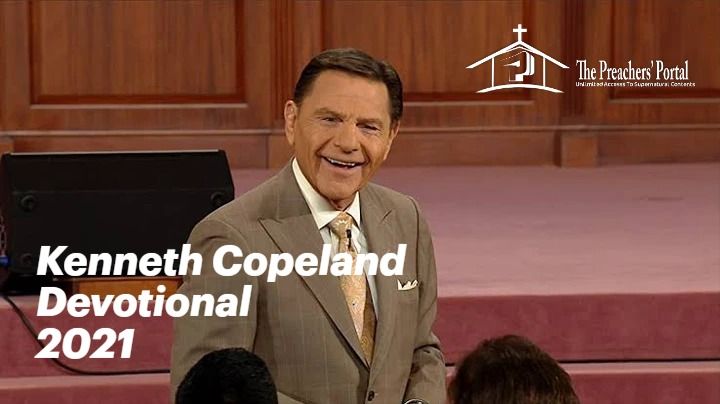 Kenneth Copeland Devotional 23 July 2021
Kenneth Copeland Devotional 23 July 2021
CLICK HERE FOR PREVIOUS READING 
Kenneth Copeland Devotional 23 July 2021 – Can Strangers See Jesus In You? Written By Kenneth And Gloria Copeland
Topic: Can Strangers See Jesus in You?
Now when they saw the boldness of Peter and John and perceived that they were unlearned and ignorant men, they marvelled; and they took knowledge of them, that they had been with Jesus. – Acts 4:13
MESSAGE
How would you like to be so full of the glory of God that it's unmistakable to those around you? How would you like for people to be able to know just by looking at you that you'd been with Jesus? It's entirely possible if you are born again and filled with the Holy Spirit. The same mighty power that changed you inwardly when you were saved can so revolutionize you outwardly that even strangers on the street will be able to see Jesus in you.
ALSO, READ Streams of Joy 23 July 2021 Devotional
One of my favourite testimonies is the one Jerry Savelle tells of the time he was in a shopping mall with his wife, Carolyn. He was sauntering from one store to another, casually passing time until Carolyn finished her shopping.
A woman walked up to Jerry and said, "Will you pray for me?" Since he didn't know the woman, he was puzzled. "Out of all the people in that mall, how was it that you picked me out?" he asked.
ALSO, READ  DCLM Daily Manna 23 July 2021 Devotional
She said, "The Lord told me to come to this mall and someone would be here who could pray for me. I came here looking for that person. I noticed a beam of light. It would go into one store, wander around, then go to another store and wander around some more. I followed the light until I found where it was coming from—and it was coming from you!"
Kenneth Copeland Devotional 23 July 2021
What was that light? The glory of God! It was shining from Jerry much like it shone from the face of Moses when he came down from Mount Sinai. And that radiant presence of God brought healing to that woman when Jerry prayed.
ALSO, READ  MFM Daily Devotional 23 July 2021 (PMCH)
Just as the fact that Peter and John had been with Jesus was unmistakable, so was the fact that Jerry Savelle had been with Jesus when that lady walked up to him in the mall.
When you spend time with Jesus, it will be undeniable. His power and His glory will be reflected in you to the world. And His presence upon you will meet needs everywhere you go. Take time to be with Jesus today!
Scripture Reading: Acts 4:1-20
This message was written by Kenneth and Gloria Copeland, the leader of the Kenneth Copeland Ministries (www.KCM.org) that specializes in teaching principles of bible faith – prayer, healing, salvation and other biblical topics.
ARE YOU BORN AGAIN? IF NO ACCEPT JESUS NOW
Accept Jesus Christ today and secure a life of eternal rest and Glory …
Say this 1 Minute Prayer 

Lord Jesus, I believe you died for my sins, Forgive me of all my iniquities. I accept you as my Lord and Saviour from today and forevermore. Come and Be the Lord of my life and I am willing to obey your command and live according to your will as you help me, Thank you for accepting me into your fold. AMEN

JOHN 3: 3 Jesus answered and said unto him, Verily, verily, I say unto thee, Except a man be born again, he cannot see the kingdom of God.